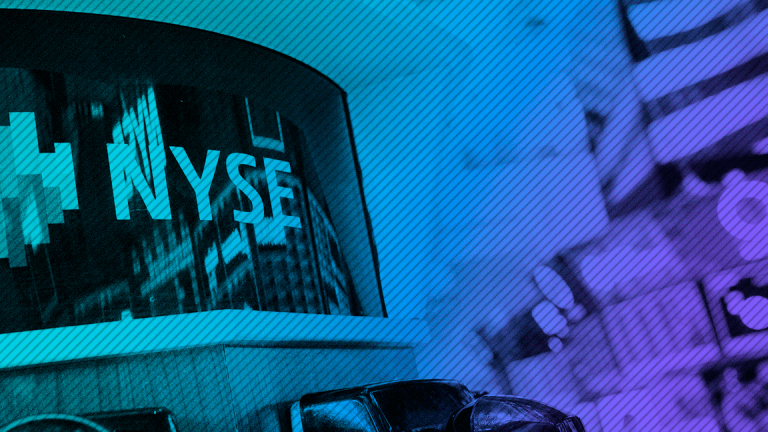 ZTE, Xerox, Tesla and NXP - 5 Things You Must Know
U.S. stock futures rise and Asian markets are higher as Donald Trump pledges to support Chinese telecommunications giant ZTE Corp. The move raises the prospect of a near-term agreement on trade with China.
Here are five things you must know for Monday, May 14:  
1. -- Stocks Push Higher
U.S. stock futures rose Monday, May 14, and Asian markets posted gains as Donald Trump's pledge to support a Chinese telecommunications company raised the prospect of a near-term agreement on trade with China.
Contracts tied to the Dow Jones Industrial Average undefined  rose 70 points, those linked to the broader S&P 500 undefined  were up 4.60 points, and Nasdaq undefined futures rose 17 points.
The Dow has risen for seven straight days - the index's longest streak of consecutive daily gains since November - and last week rose 2.34%. The S&P 500 last week gained 2.41% and the Nasdaq rose 2.68%.
The U.S. economic calendar on Monday is light. Earnings reports are expected Monday from Agilent Technologies Inc. (A) - Get Agilent Technologies Inc. Report  and Famous Dave's of America Inc. (DAVE) .
If you'd like to receive the free "5 Things You Must Know" newsletter, please register here.
2. -- Trump Throws Lifeline to ZTE
Donald Trump appeared to throw a lifeline to China's ZTE Corp. (ZTCOY) , the China-based telecommunications giant that was banned from dealing with U.S. suppliers amid allegations it had violated Western sanctions on Iran and North Korea, in a tweet that urged officials to find a way to get the company "back into business fast."
Trump said "too many jobs" had been lost in China as a result of the Commerce Department ruling on April 15 that banned American companies from providing components to ZTE after it was found to have violated a 2017 agreement that included $900 million in penalties.
Trump tweeted that he and Chinese leader Xi Jinping "are working together to give massive Chinese phone company, ZTE, a way to get back into business, fast. Too many jobs in China lost. Commerce Department has been instructed to get it done!"
3. -- Xerox Abandons Fujifilm Deal in Victory for Icahn
Xerox Corp. (XRX) - Get Xerox Holdings Corporation Report late Sunday, May 13, terminated its merger with Fujifilm at the same time that it reached a deal to add five Carl Icahn-backed directors onto its board and replace its controversial CEO. 
The settlement comes as billionaire activist Icahn and his partner Darwin Deason, the third-largest Xerox shareholder, had been seeking to take over the company's board with a director-election proxy fight that would have taken place in June or July, reported TheStreet's Ronald Orol.
Icahn and Deason have been pushing to remove Xerox CEO Jeff Jacobson, who they insisted hasn't done a good job, partly by structuring a combination with Fujifilm that they said  hurts Xerox shareholders. The blockbuster deal, which was announced in January, would have installed Jacobson as CEO of the combined company.
However, the dissident contest was cancelled after Xerox on Sunday agreed to void the merger it had in place with Fujifilm and replace Jacobson with John Visentin, a consultant to Icahn. Visentin had previously served as a vice president at Hewlett Packard between 2011 and 2012, and he held senior positions at International Business Machines Corp. between 2001 and 2011.
Xerox shares fell 4.2% in premarket trading on Monday.
4. -- Tesla Loses Key Talent
Matthew Schwall, who had been the director of field performance engineering at Tesla Inc. (TSLA) - Get Tesla Inc. Report , left the company to join rival Waymo, The Wall Street Journal reported.
A Tesla spokesman didn't confirm nor deny Schwall's departure via an email exchange with TheStreet. 
"He [Schwall] joins a long list of Tesla Autopilot executives who have (mostly) gone to Google (GOOGL) - Get Alphabet Inc. Report /Waymo, which apart from operating its own pre-commercial experimental service, also has licensed its autonomous "brain" to Fiat Chrysler, Honda and Jaguar Land Rover, for incorporation into their 2020-2022 vehicles," said auto industry analyst Anton Wahlman.
Schwall's departurecame after Tesla's senior vice president of engineering, Doug Field, stepped away from the company to spend more time with his family. 
"Doug is just taking some time off to recharge and spend time with his family. He has not left Tesla," the Tesla spokesman said.
With Tesla trying to ramp production of its Model 3 in the hopes of reaching profitability later this year, the exits of top engineers should be a concern for investors, said TheStreet's Brian Sozzi.
Tesla rose 1.3%.
5. -- NXP Surges as China Resumes Review of Qualcomm Deal
NXP Semiconductors NV (NXPI) - Get NXP Semiconductors N.V. Report  surged 11.7% in premarket trading on Monday following reports that officials in China were reviewing Qualcomm Inc.'s (QCOM) - Get QUALCOMM Incorporated Reportplanned $44 billion takeover of the U.S. chipmaker. 
Bloomberg said China's Commerce Ministry was looking to speed up its assessment of the deal, as well as the remedies Qualcomm has offered to protect Chinese companies should the takeover get final approval. China said last month that Qualcomm's proposals fell short of what the Ministry needed in order to "solve the problems related to market competition."
Qualcomm withdrew and refiled its request for approval from China's regulators last month and extended the end date of its purchase agreement until July 25 from April 25.