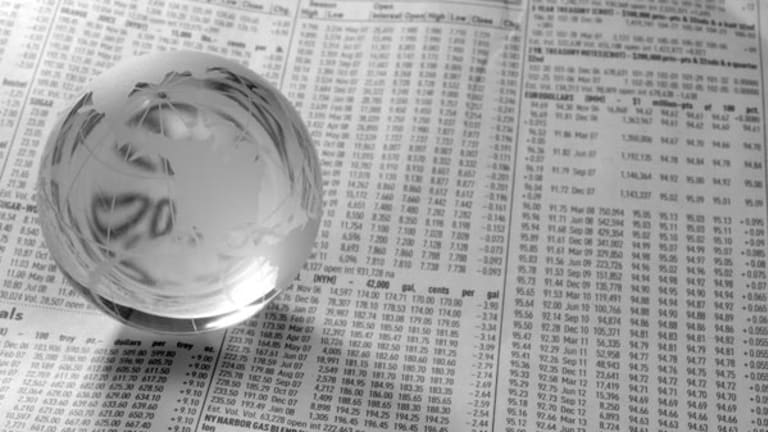 Publish date:
5 Things You Must Know Before the Market Opens Monday
Stock futures are rising again after last week's new market highs. Mattress Firm rockets higher on a buyout.
Stock futures are rising again after last week's new market highs. Mattress Firm rockets higher on a buyout.
Updated from 6:25 a.m.
Here are five things you must know for Monday, Aug. 8:
1. -- South African retailer Steinhoff International Holdings (SNH) - Get Report announced that it will buyMattress Firm (MFRM) for $2.4 billion, or $64 a share. However, as TheStreet's Jim Cramer pointed out, the deal looks a bit more expensive when Mattress Firm's debts are considered.
Mattress Firm shares closed Friday at $29.74 per share.
Cramer also pointed out that Mattress Firm stock -- which is heavily shorted, with 41% of its stock sold short -- will see some major movement Monday.
In premarket trading, Mattress Firm shares were rocketing 115% higher.
2. -- In the U.S. Monday, stock futures were rising after a blockbuster week that set new stock market records.
Friday trading closed with new record highs for the S&P 500, which closed up 0.86% to 2182.87, and the Nasdaq, which closed up 1.06% to 5221.12. The Dow Jones Industrial Average also rose 1.04% to 18,543.53. The jobs report showed strong growth, propelling stocks upward.
The economic calendar in the U.S. Monday includes the Labor Market Conditions Index from the Federal Reserve at 10 a.m.
Before the opening bell Monday, Action Alerts PLUS holding Allergan (AGN) - Get Report , Dean Foods  (DF) - Get Report , Sotheby's  (BID) - Get Report and Tyson Foods (TSN) - Get Report are scheduled to report earnings.
After the closing bell, Bojangles (BOJA) - Get Report , Computer Sciences  (CSC) , Lending Club (LC) - Get Report , News Corp. (NWSA) - Get Report , Rackspace (RAX) , Sina (SINA) - Get Report and Weibo (WB) - Get Report report earnings.
3. -- Investors are anticipating a potential deal for Walmart (WMT) - Get Report to buy Jet.com, an online retailer that set out to compete with the likes of Amazon (AMZN) - Get Report . Bloomberg reported that news of a $3 billion buyout could come as soon as Monday.
The not-yet-finalized deal is reported to retain Jet founder Marc Lore in Walmart's e-commerce division for several years. Lore previously worked at Amazon for two years before starting Jet.com. Walmart is expanding its online offerings and is seeking to compete more with Amazon and other online companies, and such an acquisition -- and acqui-hire -- could help.
In premarket trading, Walmart stock was rising by 0.5%.
4. -- Berkshire Hathaway (BRK.A) - Get Report (BRK.B) - Get Report earnings on Friday were something of a surprise. Although the company's profits rose 25% in the quarter, it missed analyst estimates. Headed by the "Sage of Omaha," Warren Buffett, the company is something like a conglomerate comprised of many businesses. The company has recently grown via acquisitions, a path on which it looks set to continue.
Net income for Berkshire was $5 billion, or $3,042 a share. Sales increased 6% to $54.5 billion. The stock has climbed 10.2% so far this year, to $218,010 a share, compared to growth of 6.8% from the S&P 500. But quarterly operating earnings of $2,803 per share, not including gains on investments and derivatives, were below the average analyst estimates of $2,856, according to FactSet.
Investors seem to be taking the results in stride. In premarket trading, Berkshire stock was rising by 0.2%.
Buffett has also recently attacked Donald Trump's presidential campaign.
5. -- Crude oil prices were bouncing back slightly after a dip last week. The price of West Texas Intermediate crude oil, the U.S. benchmark, rose to about $42 in early Monday trading.
The Organization of Petroleum Exporting Countries, or OPEC, said its members will meet in Algiers in September.
U.S. crude oil stockpiles are still near record high levels, and gasoline prices have fallen.
Cheaper gas could result in a boost to consumer stocks, as lower expenditures at the pump allow consumers to spend more at grocery stores, department stores and home improvement stores.