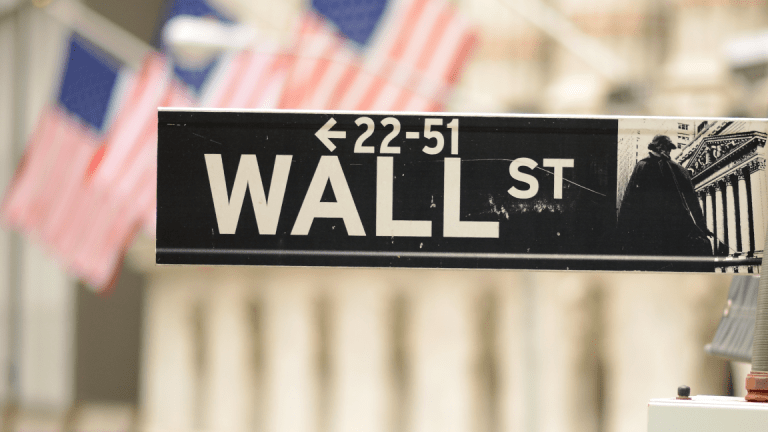 Jobs Report, Apple to $1 Trillion, CBS and Toyota - 5 Things You Must Know
U.S. stock futures trade slightly lower on Friday ahead of the U.S. jobs report for July; Apple becomes the first U.S. company to hit a $1 trillion market capitalization; CBS CEO Les Moonves remains mum on sexual allegations on the company's earnings call.
Here are five things you must know for Friday, Aug. 3:   
1. -- Stocks Slip Ahead of Jobs Report
U.S. stock futures traded flat to slightly lower on Friday, Aug. 3, reflecting some investor caution ahead of the U.S. jobs report for July from the Bureau for Labor Statistics.
Contracts tied to the Dow Jones Industrial Average I:DJI  fell 17 points, futures for the S&P 500 I:GSPC   declined 1.75 points and Nasdaq I:IXIC futures were flat.
The economic calendar in the U.S. on Friday includes the nonfarm payrolls report for July at 8:30 a.m. ET. Economists expect the U.S. to have added 191,000 jobs last month, down from 213,000 in June. The unemployment rate is forecast at 3.9%, a tick lower than 4% in the previous month. Average hourly earnings on a year-to-year basis are expected to hold at 2.7%, according to economists.
The U.S. economy might be running so hot that some people who weren't even looking for jobs are now starting to seek employment, wrote TheStreet's Bradley Keoun.
The extra workers could mean the U.S. labor market has more slack than previously thought, allowing the economy to accelerate with less upward pressure on wages and inflation, according to Joseph Lavorgna, chief Americas economist in New York for the French bank Natixis.
The calendar also includes International Trade for June at 8:30 a.m., and the PMI Services Index for July at 9:45 a.m.
If you'd like to receive the free "5 Things You Must Know" newsletter, please register here.
2. -- Kraft Heinz Highlights Friday's Earnings Calendar
Earnings reports are expected Friday from Kraft Heinz Co. (KHC) - Get Report , Groupon Inc. (GRPN) - Get Report , Dish Network Corp. (DISH) - Get Report , Noble Energy Inc. (NBL) - Get Report  and MoneyGram International Inc. (MGI) - Get Report .
3. -- Apple Is First U.S. Company to $1 Trillion
When Apple Inc.'s (AAPL) - Get Report stock rose above $207.04 in midday trading on Thursday, Aug. 2, the iPhone giant became the first U.S. company to hit a $1 trillion market capitalization.
Apple's impressive quarterly earnings report on Tuesday, July 31, amid demand for its high-price iPhones has been the catalyst for the stock surge.
The stock has soared more than 50,000% since its initial public offering in 1980, according to Reuters. It has risen 23% so far in 2018.
Read here to find out why Jim Cramer, who owns Apple is his Action Alerts PLUS member club. said he thinks the trillion level is meaningful.
4. -- Les Moonves Doesn't Address Allegations
CBS Corp. (CBS) - Get Report CEO Les Moonves didn't address allegations of sexual misconduct on a conference call Thursday to discuss the company's second-quarter earnings. 
The allegations against Moonves were raised by the New Yorker's Ronan Farrow in an exposé published last week.
At the beginning of the call, a CBS executive said questions would only be taken that were related to the company's most recent results, citing legal advice and pending litigation.
Shares of CBS fell 1.2% in after-hours trading on Thursday after the media company's earnings came in below estimates but revenue slightly beat forecasts. The stock has fallen more than 8% since the exposé was published on July 27.
5. -- Toyota Trims Sales Forecast
Toyota Motor Corp. (TM) - Get Report reported Friday that profit for the April-June quarter rose 7.2% to a record 657.3 billion yen ($5.9 billion), exceeding analysts' forecasts on strong sales in the U.S. and other overseas markets.
The automaker, however, reduced its sales forecast for the fiscal year, citing uncertainties over market trends and trade policies. It expects to sell 8.9 million vehicles for the full year, down from earlier estimates of 8.95 million units.