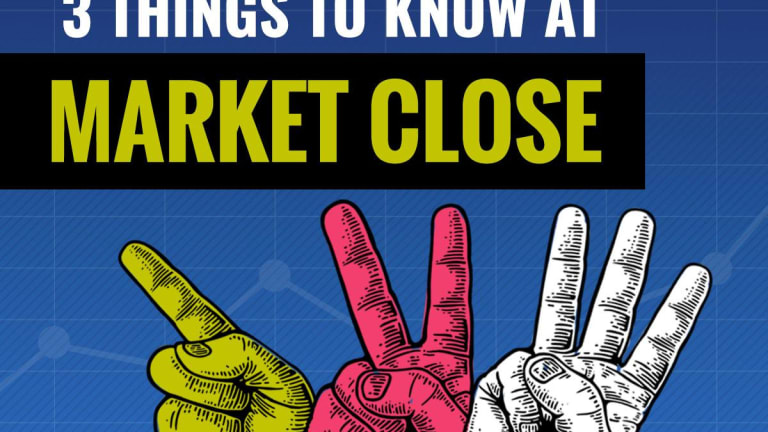 3 Things to Know at Market Close: Spirit Airlines and Activision Blizzard
Spirit Airlines CEO, Activision Blizzard earnings and the tariff impact on the fashion industry.
Spirit Airlines CEO, Activision Blizzard earnings and the tariff impact on the fashion industry.
Happy Monday. 
At the close, the Dow Jones Industrial Average was down 53 points, or 0.21%, to 25,053, the S&P 500 was up 0.07%, and the Nasdaq rose 0.13%.
Is Spirit Going to Save Your Portfolio?
"What we offer is a very low fare and that is for the most discretionary traveler," Spirit (SAVE) - Get Report CEO Ted Christie told Real Money's Kevin Curran. "On our airline, you only pay for what you use and that gives you good value."
The focus on cost-conscious modeling is particularly relevant to younger travelers. As the millennial generation should shortly overtake baby boomers in the U.S. population, the longer term thesis for focusing on the younger generation is a salient one.
The focus on "get what you pay for" was consistently touched upon by Christie, as he said this should be leveraged to continue growth despite some slowdown from the fourth quarter.
Christie added that the shareholders are beginning to see the growth story that this model provides and has allowed it to outpace peers in recent months. For example, as Delta Air Lines  (DAL) - Get Report stock tumbled by double digits amid some turbulent markets, Spirit soared.
It's Game Time
Activision Blizzard (ATVI) - Get Report plans to announce job cuts Tuesday in the face of slowing sales, Bloomberg reported, citing people familiar with the matter, according to TheStreet's Joseph Woelfel.
The layoffs, which could number in the hundreds, are part of a restructuring aimed at centralizing functions and boosting profit, one of the people told Bloomberg. Activision employed 9,800 people at the end of 2017.
Jim Cramer said that the only way Activision Blizzard could get out of its slump is if it unveiled the "next big [game]."
The Handbag Impact 
So, how are tariffs impacting fashion?
Mark Badgley and James Mischka, the designers behind Badgley Mischka, talked to TheStreetabout the effect that they're seeing from the tariffs.
"I think that the looming threat of the tariffs over handbags has especially impacted us, apparel not as much because the kind of across the board everyone's got the same kind of boat it makes everyone's prices increase the amount and once you get manufactured domestically which is unusual," said Mischka.