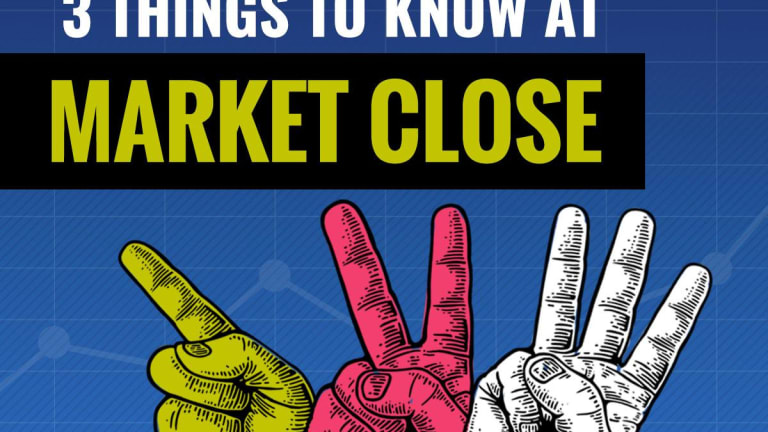 3 Things to Know at Market Close: Jim Cramer, Norwegian Cruise and Canopy Growth
Norwegian Cruise, Jim Cramer and Canopy Growth are some of the stories you're missing on TheStreet.
Norwegian Cruise, Jim Cramer and Canopy Growth are some of the stories you're missing on TheStreet.
I hate to break it to you, but it's only Monday. 
With that said, it's the end of Monday...
At the close, the Dow was down 86.11, or 0.36%. The S&P was down 13.65, or 0.53%, and the Nasdaq was down 65.56, or 0.94%. 
Norwegian Cruise Lines Could Be Docking With Dividends
Kevin Curran, reporter for Real Money, took a cruise with Norwegian Cruise Line Holdings (NCLH) - Get Report CFO, Mark Kempa.
Kempa told TheStreet exclusively about the possibility of a dividend in the interview
"As we turn to 2019 we are looking to have a more balanced approach of more share repurchases and potentially implementing a dividend" Kempa said. "With us generating $1 billion to $1.5 billion of free cash flow per year, we have a great problem on our hands."
The company announced in 2018 that it would return up to $1.5 billion to shareholders through 2020, a plan it is already one-third of the way to accomplishing, wrote Curran. 
Canopy Growth Burns Higher 
The cannabis company was soaring after announcing that it had been granted a licence by New York state to process and produce hemp, according to TheStreet contributor M. Corey Goldman. 
Canopy Growth (CGC) - Get Report plans to invest between $100 million and $150 million in its New York operations, "capable of producing tons of hemp" on an annual basis, Co-CEO Bruce Linton said.
Canopy Growth will source hemp exclusively from U.S. farmers once its New York state operations are up and running. A site will be selected within the next three months, pending board approval.
It's 'Now or Never' 
Jim Cramer believes that it's now or never with China. 
In his Real Money column Monday morning, Cramer broke down why he thinks it's time to "challenge China."
"It is time to challenge China, not so much on world hegemony, but just on plain old-fashioned fairness," Cramer wrote. "Why are so many willing to say "enough already?" I think it's because China has never been more vulnerable and we have rarely been as strong as we are right now."
Cramer explained himself further when he talked to TheStreet Monday. 
Want to see more Cramer columns? You can find them over on Real Money.