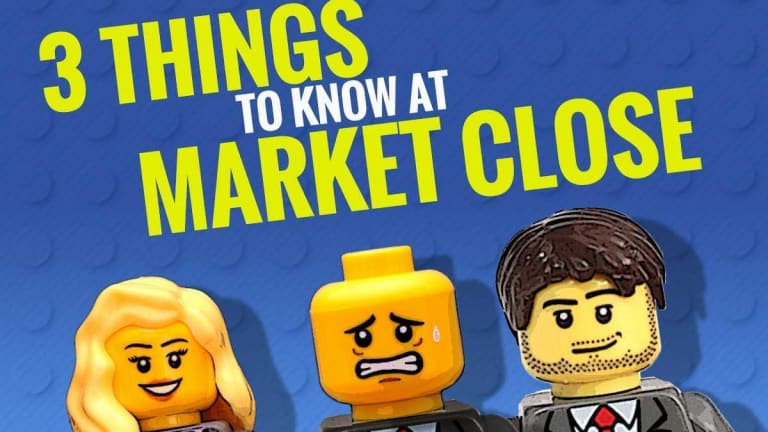 3 Things to Know at Market Close: Jamie Dimon's the King of Wall Street
Here's what you're missing on TheStreet.
Here's what you're missing on TheStreet.
We're almost halfway through the week already. 
At the close, the Dow Jones Industrial Average declined 302 points, or 1.22%, to 24,405, the S&P 500 fell 1.4%, and the Nasdaq slumped 1.9% amid concern about worsening trade tensions with China.
Jamie Dimon's the King of Wall Street
Jamie Dion, CEO of JPMorgan Chase (JPM) - Get Report --the largest U.S. bank--told investors on a conference call last week that "he just tries to keep stealing business from his biggest Wall Street competitors," according to TheStreet's Brad Keoun. 
Keoun reported that Dimon isn't worried about the ups and downs of the stock and bond markets. 
"Such indifference might be paying off for JPMorgan shareholders, as well as for the CEO personally. The New York-based bank not only trounced rival U.S. banks in the trading business last year -- with 38% more revenue than the next-closest competitor, Citigroup Inc. (C) - Get Report  -- but it disclosed late last week that Dimon got a $29.5 million bonus for 2018, on top of his annual salary of $1.5 million," reported Keoun. "His total compensation of $31 million last year represents a raise of roughly 5% over 2017 levels."
Johnson & Johnson's Band-Aid
TheStreet's London bureau chief, Martin Baccardax, reported that Johnson & Johnson posted stronger-than-expected fourth quarter earnings Tuesday and forecast a modest increase in full year sales for 2019 as the consumer healthcare group looks to rebound from last month's steep share price declines, triggered by a report that alleged it knew for decades that its iconic baby powder sometimes contained asbestos and failed to alert authorities.
Jim Cramer said that he believes shares of Johnson & Johnson (JNJ) - Get Report will be up at the end of the week.
Need Some Investing Advice?
Brian Barnes, CEO of M1 Finance, sat down with TheStreet to discuss advice for newer investors.
"I think that the interesting thing in the investing world is, you can get a world-class portfolio by just using two, three ETFs, putting it to work, and getting market returns. And by keeping costs low, you're just gonna perform better than average over the long term. And so, it's a sort of paradoxical thing," he continued. "Doing very little, you can perform above average. And then, as you, for whatever reasons if your needs change, if your wants change you may deviate from the average and move into your own nuanced perspective. But it's a constant learning game."
JPMorgan Chase, Citigroup and Johnson & Johnson is a holding in Jim Cramer's Action Alerts Plus portfolio.