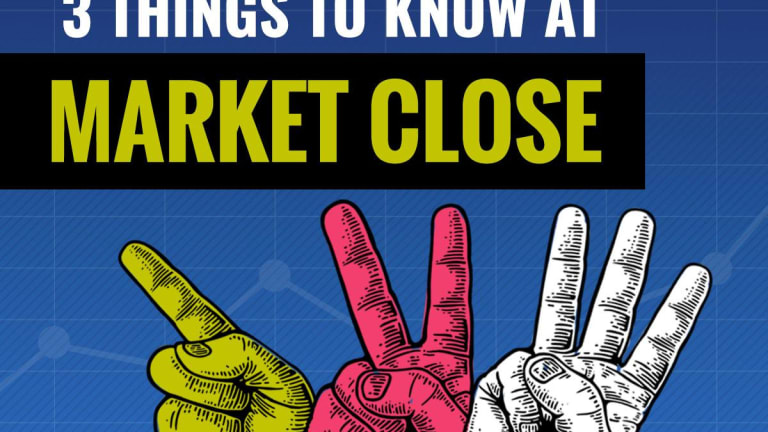 3 Things to Know at Market Close: Goldman Sachs, PAX Labs, and CBD
Here's what you need to know on TheStreet.
Here's what you need to know on TheStreet.
Happy hump day!
When trading ended Wednesday, the Dow was up 141 points, or 0.59%. The S&P 500 rose 0.22% and the Nasdaq gained 0.15%.
Cannabis Culture Is in for a Makeover
So legalization for New York might just be around the corner. Both Governor Andrew Cuomo and U.S. Attorney General nominee Bill Barr have come out in support of legalization. 
"Legalization has spread across many, many states," Bharat Vasan, CEO of cannabis company PAX Labs told Kevin Curran of Real Money. "I think Bill Barr coming out and saying he favors Congress legislating, making the laws clearer so people can make more educated choices about what cannabis means for them in their state, as opposed to the shadow black market type of thing in many states. I think is a huge development."
Curran wrote, "Considering [Vasan's] company developed the massively popular JUUL, a spinoff of PAX that recently caught the eye of cannabis investor in its own right Altria (MO) - Get Report , his forecast is certainly worth noting."
CBD-Infused Beverages
New Age Beverages Corp. (NBEV) - Get Report believes it has a jump on the CBD-infused beverages market in the U.S. after signing an agreement to develop and distribute Bob Marley-branded cannabis-infused beverages, reported TheStreet's Tony Owusu.
"Retailers and distributors realize that it will be a long road for smaller CBD brands to gain traction and brand equity. Under the Marley brand platform, we are able to leverage a massive global brand with ties to healthy cannabis use, to ultimately grow a beverage brand beyond anything we have seen to-date," said Michael Cunningham, senior vice president of sales for New Age.
TheStreet spoke to New Age's CEO about the future of CBD-infused beverages back in December. 
What Analysts Got Wrong About Goldman Sachs
Goldman Sachs (GS) - Get Report has recovered from an abysmal trading performance in 2017 that led some analysts to call for the replacement of Lloyd Blankfein, reported Brad Keoun.
Goldman Sachs is Real Money's stock of the day.
For the full year, Goldman Sachs' profit more than doubled to $10.5 billion.
"Well, I think that [David] Solomon is much better than people realize," Cramer said. "One of the things that he's able to do is tell a good story...When you get a CEO who's good at telling a story on a conference call, it changes things."
Join Jim Cramer on Thursday at 11:30 a.m. ET when he unveils his "10 Lessons for a Bear Market." Jim will release his tips during a live monthly video conference call with his Actions Alerts PLUS club for investors. The call is normally for members only, but Jim is opening it to the public this month for the first time ever. Register now and join in!