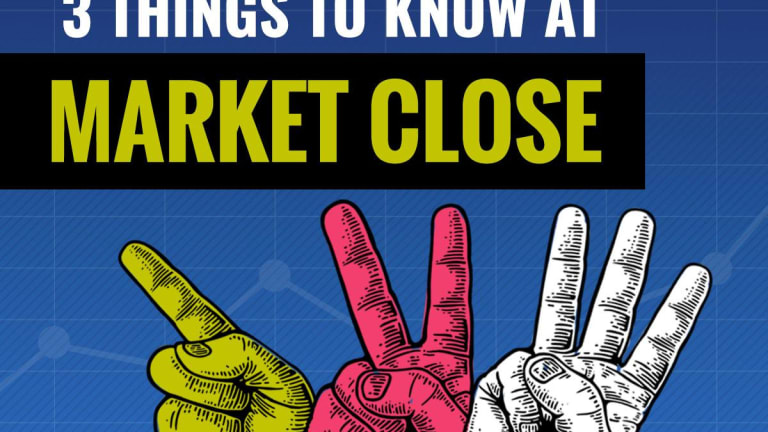 3 Things to Know at Market Close: CVS, Okta CEO and the Pesky Retail Numbers
Here's what you're missing on TheStreet.
Happy hump day!
At the close, the Dow Jones Industrial Average rose 63 points, or 0.24%, to 25,954, the S&P 500 was up 0.18%, and the Nasdaq rose 0.03%.
Is CVS Too Cheap to Ignore?
CVS (CVS) - Get CVS Health Corporation Report , which is Real Money's Stock of the Day, posted stronger-than-expected fourth-quarter earnings, but issued 2019 profit guidance that fell far short of Wall Street forecasts due to "significant additional deterioration" in its long-term care business.
Over on Real Money, Kevin Curran took a look at the fundamentals to see if CVS is too cheap to ignore. 
"We will be lowering our price target to $84, which reflects a roughly 12x multiple on a now $7 adjusted earnings per share target," Jim Cramer's Action Alerts Plus team explained. "Indeed, this figure is above management's guidance range, but we are optimistic in that this was just a reset of the earnings base, leading to better than feared results as we move through 2019 and into 2020, when all this year's investments/initiatives really pay off."
On Wednesday morning, JP Morgan analyst, Lisa Gill, said, "While the guidance was very disappointing, we still believe in the long-term vision and strategy...Based on where the stock is currently indicated and the midpoint of the FY19 adjusted EPS guidance range, shares are trading at ~9.5x, which is one of the lowest multiples across the Rx channel."
The Cloud Market Is Still Booming
Heard of Okta (OKTA) - Get Okta, Inc. Class A Report ? It sells software for identity management on a subscription basis. Okta's technology helps businesses to integrate the various applications and devices used by their employees and their customers.
CEO Todd McKinnon says Okta's technology is "on the right side of history" amid a rapidly-changing landscape of cloud apps and services used by businesses. A recent customer survey by Okta, for instance, found that large companies are deploying 163 apps on average, with workers commonly using several apps at a time in the workplace, generating demand for an easier way to integrate such services.
In its December 2018 earnings report, Okta topped expectations on both earnings per share and revenue, and its stock is up 34% since the beginning of this year.
TheStreet's Annie Gaus sat down with McKinnon to discuss his company and cloud growth. 
Do You Believe?
Last week, Larry Kudlow suggested that the retail numbers were a "glitch" thanks to the government shutdown. 
Over on TheStreet's Trading Strategies podcast, Curran discussed conversations he had with payment providers and how their words compare to the numbers to the retail sales. 
It became a little bit tepid between which was the true data because I talked to a lot of payment providers that were saying that e-commerce accelerated retail spending accelerated judging by the payments that they were actually processing," said Curran.
"So it became a disconnect between what the Census Bureau is reporting and what the payment providers and also the retail earnings that we've seen have showcased... It will mean a lot for how much we trust the data that comes from the government in the future, if there continues to be the disconnect between what the private sector is reporting and what the public sector is telling us is the truth."