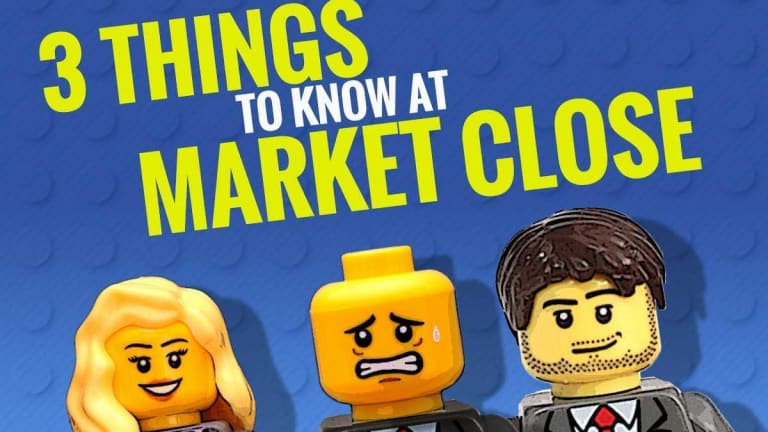 3 Things to Know at Market Close: Crude Conundrum, Cannabis and Sears
Oil, cannabis and Sears are three of the top stories on TheStreet.
Oil, cannabis and Sears are three of the top stories on TheStreet.
Is it Friday yet?
Stocks closed higher Tuesday, Jan. 8, as U.S. and Chinese officials met for a second day of trade talks in Beijing and Donald Trump said in a tweet that discussions between the world's two largest economies were "going very well."
The Dow Jones Industrial Average rose 256 points, or 1.09%, to 23,787, the S&P 500 was up 0.97%, and the Nasdaq gained 1.08%.
Crude's Hittin' Highs
The oil was in the doldrums for months but according to TheStreet's Martin Baccardax reported that Brent crude prices have nearly risen 15% since hitting a multi-year low. WTI, meanwhile, closed up around 1.16% to $48.52 per barrel.
Crude hit a three-week high, which boosted oil stocks on Monday, Jan. 7.   
"OPEC announces that they're going to make some cuts and Russia says they'll go along with it and now we're grinding along with it for the next couple of weeks. Trying to find--hopefully, trying to find that sweet spot that's good for the whole macro environment of consumers having a little bit of extra money in their pocket and also the energy industry, you know, not going through a tough time because of the price of oil. " Tim Anderson, managing director at TJM Investments told TheStreet.
Sounds like it's time to play the waiting game with this sector.
Cowen's Cannabis Forecast Rises
Cannabis sales could hit $80 billion by 2030 if cannabis is federally legalized, according to Cowen's Vivien Azer. 
"Our increased confidence reflects the bigger than expected increases that we continue to see for reported cannabis incidence among adults," Azer wrote in a note Tuesday.
"In calendar 2019 we expect that Tilray (TLRY) - Get Report will also be a beneficiary of a more sizable adult use market in Canada," Azer wrote.
Sears's Story Isn't Over...Yet
Sears (SHLDQ) announced bankruptcy back in Oct. 2018. The company was offered a $4.4 billion bid from former CEO Eddie Lampert's hedge fund, ESL.
According to TheStreet'sTony Owusu, "U.S. Bankruptcy Court Judge Robert Drain agreed to give Lampert's fund until 4 p.m. ET Wednesday improve its bid. Lampert's offer will include a $120 million cash deposit, $17.9 million of which is non-refundable, Sears lawyer Ray C. Schrock said during a hearing before Drain in suburban New York."
So, the saga's ending will likely be decided on Jan. 14, when a final auction is set.