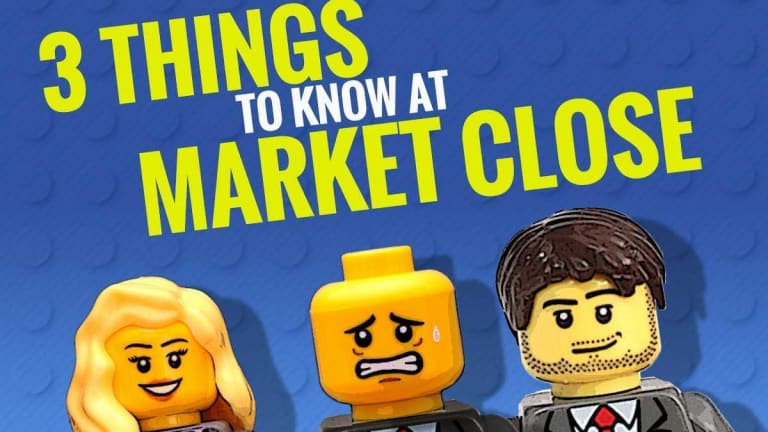 3 Things to Know at Market Close: Cannabis in Coffee, China and eBay
Here's what you need to know in the markets.
Here's what you need to know in the markets.
Happy Fri-yay!
Well, at least we ended the week and the government shutdown Friday, Jan. 25. 
At the close, the Dow Jones Industrial Average rose 184 points, or 0.75%, to 24,737, the S&P 500 was up 0.85%, and the Nasdaq gained 1.29%. 
Breaking Up eBay
TheStreet's Annie Gaus looked at how reasonable it would be for the e-commerce platform to split up.
Earlier this week, Elliott Management, which acquired a 4% stake in the e-commerce marketplace, submitted a lengthy proposal on how to split up the company into three parts.
In a letter, Elliott proposed spinning out the online ticket seller StubHub into a new company that, by their analysis, would be worth between $3.5 billion and $4.5 billion. eBay's (EBAY) - Get Report classifieds group, a collection of localized classifieds sites throughout the world, could be worth between $8 billion and $12 billion.
Gaus said that splitting off its non-core businesses would allow eBay to focus on its main marketplace.
Would You Like Some Cannabis With That?
Real Money's Kevin Curran thinks that CBD in coffees may just be the start for the cannabis industry.
Curran had an interesting experience in a little coffee shop recently, where the barista offered to add CBD to his coffee for an extra $5.
That experience opened Curran's eyes to the possibility of THC (you know, the active part of cannabis) to coffee.
"I think [cannabis] is just too big of a category to ignore. I think all of the beverage companies will enter the category, just like alcohol companies," J. Smoke Wallin of Vertical Cos., which helps cannabis companies with compliance, cultivation and retail/branding strategies, told Real Money in an interview forecasting 2019 cannabis trends.
There's 'No Long Game' in Communism, Says Jim Cramer
For hisReal Money column Friday, Jan. 25, Jim Cramer wrote that the U.S. "holds the cards in this trade war with China."
But, what exactly does that mean?
"The Chinese need to come to the table more than we do," Cramer said on TheStreet's morning Facebook Live show. "Our market is doing fine, our employment is terrific. We don't have a lot to lose."
Catch y'all later.