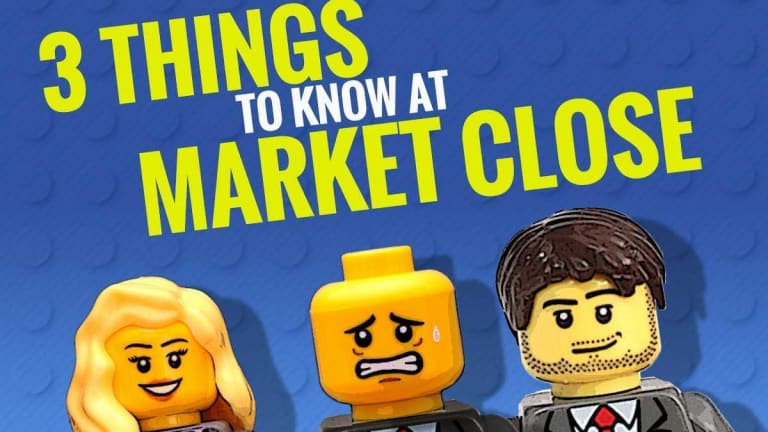 3 Things to Know at Market Close: Apple, Bristol-Myers and the Jobs Report
Bristol-Myers, Apple and the economy are some of the top stories on TheStreet.
Bristol-Myers, Apple and the economy are some of the top stories on TheStreet.
Phew.
Stocks tumbled on Thursday, Jan. 3, after a revenue warning from Apple Inc. (AAPL) - Get Report raised serious questions about the health of the world economy. 
The Dow Jones Industrial Average slumped 661 points, or 2.83%, to 22,685. The S&P 500 was down 2.48%, and the Nasdaq declined 3%.
Jim Cramer Weighs in on Apple
Tim Cook, CEO of Apple, made an announcement Wednesday night that the Cupertino, Calif.-based consumer electronics company had cut its revenue forecast to $84 billion from $91.5 billion.
"I would be afraid to buy Apple if I lived [in China]. Because the communist party is all-seeing and all-knowing," Cramer said.
He also noted that he and his team had previously called that Apple would miss the quarter back in Action Alerts Plus's December monthly call, which you can find here.
Bristol-Myers' Deal With Celgene
Bristol-Myers Squibb (BMY) - Get Reportannounced early Thursday morning that it was planning on buying Celgene Corp. (CELG) - Get Report for $74 billion.
Investors of Bristol-Myers met the deal with cautiousness as shares of the New York-based company closed down over 13% to $45.12.
"Celgene has made so many bad acquisitions. Bristol-Myers has made so many bad acquisitions. I mean, maybe this is the one," opined Cramer, referencing the acquisitive nature of both the target and the acquirer.
"Why get fired up about a firm that appears to stretch itself in order to perhaps overpay for another?" asks TheStreet's Stephen Guilfoyle earlier today. Your guess is as good as ours, Sarge.
Celgene, meanwhile, closed up over 20%, or $13.79 a share, at $80.43. The deal values Celgene at $102.43 each, the companies said, a 53.7% premium to Wednesday's closing price.
What to Expect From the Jobs Report
The jobs report from the Labor Department's Bureau of Statistics is due Friday, Jan. 4. It's expected that the Labor Department will announce that the economy added 180,000 jobs last month, based on data from FactSet. 
TheStreet's Bradley Keoun points out that a report on Thursday from payroll-servicer Automatic Data Processing Inc. (ADP) showed that private-sector employment rose by 271,000 jobs in December, well above the 180,000 projected by economists in a FactSet survey. 
'Till next time.
Apple is a holding in Jim Cramer's Action Alerts Plus Portfolio.
Follow us on Twitter @TheStreet; TheStreet: Investing Strategies on Youtube or check out our podcasts on SoundCloud at TheStreetLive.