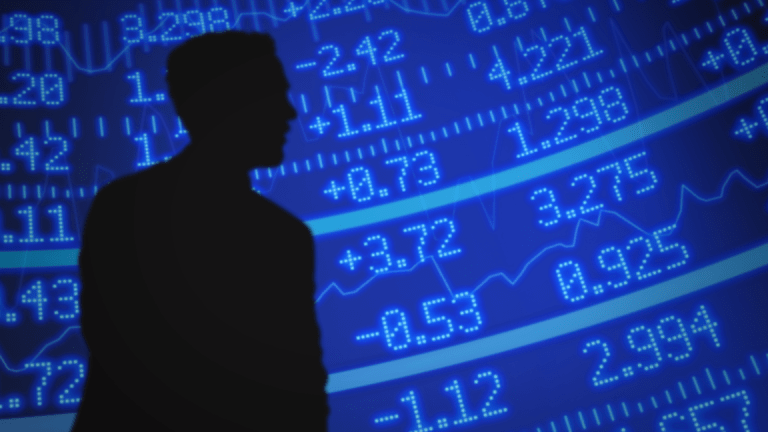 3 Hot Reads From TheStreet's Top Premium Columnists
Jim Cramer and our other experts discuss Friday jitters, trading the missile strike, and oncology stocks to watch.
Markets continued their move higher on Monday, as investors turned their focus to corporate earnings, and tensions over the Syrian conflict eased for now. Bank of America (BAC) - Get Bank of America Corporation Report reported early, beating estimates, while Netflix (NFLX) - Get Netflix Inc. Report is set to report after the close.
Here are three top takes from the columnists of Real Moneyand Real Money Pro, our premium sites for Wall Street professionals and active investors:
Jim Cramer: Don't Expect to Say 'Thank God It's Friday' Any Time Soon
"The market got through the news from last weekend unscathed, but now we have to contend with the news from this weekend," notes TheStreet's Jim Cramer, who spells out his thinking about Assad, Comey, Cohen and much more.
"All I want to accomplish with these thoughts," says Cramer, "is to remind you that we might have to experience jitters on Fridays because of the litany of concerns around this president. Keep this in mind as we go through each week until all of these things get cleared up -- if they can be cleared up, given what seems like their ongoing nature."
How I'm Trading the U.S. Missile Strike on Syria: Market Recon
"Mission Accomplished!"
"That's what President Trump tweeted in announcing missile strikes against Syria. Yes, the mission was accomplished -- tactically. Missiles were launched and targeted sites were hit. But strategically, the more likely outcome is 'Mission Prolonged!'" writes Real Money columnist Stephen Guilfoyle.
"I'll wait for my spots if we do see weakness in defense and energy. But I'm far more likely for the time being to add to my holdings in these sectors rather than take profits," says Guilfoyle. 
Oncology Stocks to Watch Amid 2 Big Events
Real Money Pro columnist Bret Jensen says that the market will "try to build on last week's rally as we head into the meat of first-quarter earnings season. Hopefully, results will continue to be strong which should help equities navigate through the recent spike in volatility."
"One group that will be in focus the next few months is the oncology sub-sector of the biotech industry," he notes, adding that "there are two large conferences in Chicago happening where dozens of oncology firms will be presenting their latest study results. Obviously, this data could be catalysts for their stocks."
Here's who he's keeping his eye on.