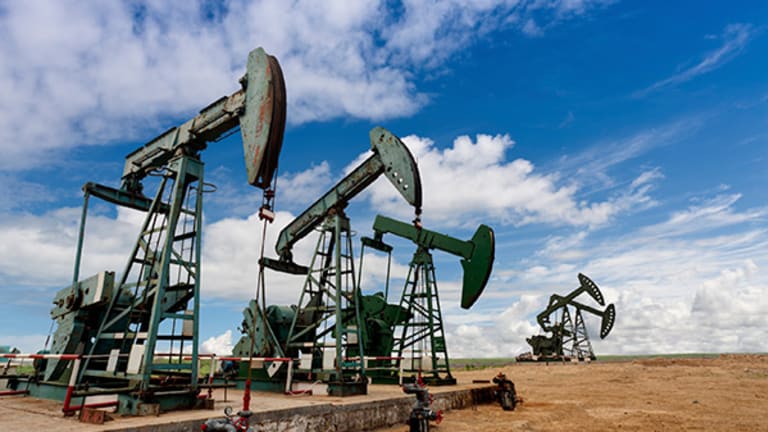 15 More Years of Oil Bear Market, Wells Fargo's LaForge Tells CNBC
Well's Fargo Strategist LaForge thinks oil's sideways action is here to stay for the next decade or more.
NEW YORK (TheStreet) -- Oil continues to struggle in 2016, with WTI crude oil floundering at $41.50 per barrel today, some analysts think that this is only the first half of the bear market.
Wells Fargo Investment Institute Head of Real Asset StrategyJohn LaForge thinks oil will continue to languish between $30 and $60 per barrel.
"2016 is year number five we're in of potentially a 20-year bear market. What you get at this point in the cycle is a lot of sideways price action where oil's trying to find what's the right level," LaForge said on CNBC's "Power Lunch."
It is unquestionable to LaForge that oil is in a long term bear market. He says that the current market is "very much to be expected when you get these oversupplies of oil."
Citing historical precedent, LaForge pointed to long price cycles between the bull and bear markets in commodities. Commodities tend to "go up every year" for a bull market or "down over multiple years" for a bear market.
"The down over multiple years, the bear super cycles for commodities, last on average 20 years," LaForge noted.
Additionally, more oil company bankruptcies are on the way in the current bear market. LaForge thinks that today's market is comparable to U.S. oversupply in 1985-1986, when the price of oil went from $30 per barrel to about $10.
"When that happened bankruptcies went up tremendously, of the companies that were public at that time, it got up to 27% of the public [Exploration & Production] companies ... went bankrupt," LaForge stated.
Today, about 21% of oil companies have gone bankrupt, as LaForge thinks that many are unnoticed, smaller companies.
"You're probably going to have multiple years of more bankruptcies still," LaForge added.