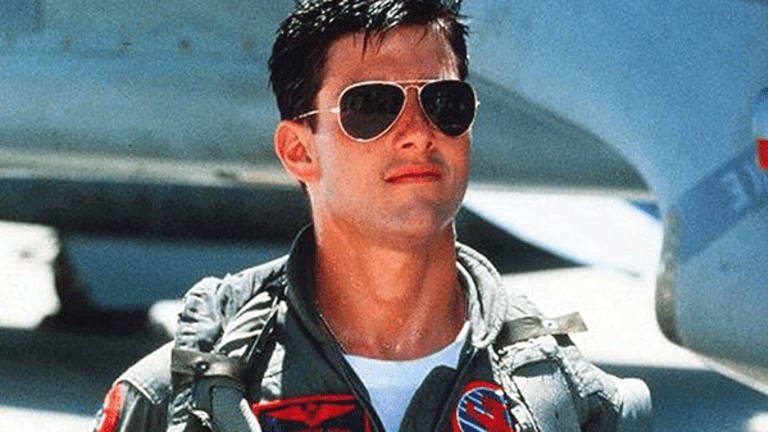 Yes, You're Overpaying for Your Glasses
This product and retail chain won't be broken up anytime soon. Look at Luxottica to understand why.
Fun news: you're vastly overpaying for glasses, because a lot of brands and their retailers are owned by one company. Even better, you're going to continue shelling out for them, because glasses are exceptionally ego-driven exercises in branding. If eyes are the windows to the soul, then glasses or sunglasses are like the tinted windows you put on your Range Rover even though your ex said it made you look like a drug dealer.
In addition to being an aesthetic focal point, sunglasses fall into the essentials category, one of those rare accessories that make up legitimate form and function. People are going to associate a branded product with your face, and assumptions are made about you and your economic background. But thanks to some marketing execs that are very good at their jobs, here we are. You're not paying for glasses; you're paying for that crucial first impression.
So who owns this huge corner of the glasses market that sells their wares for up to 20 times what they cost to make? Luxottica (LUX) . In addition to owning Ray-Ban, one of the most popular brands, Luxottica also licenses Burberry, Chanel, Persol, Tory Burch, Coach and Ralph Lauren to name a few. 
Additionally, the company also owns LensCrafters, the largest eyewear retail chain in North America, and Sunglass Hut, the largest sunglasses retailer chain in the world. Plus department store behemoths Target Optical and Sears Optical. One would think insurance companies would put up a fuss over one company both supplying and selling the vast majority of product, but Luxottica also owns EyeMed, the nation's second-largest vision-care plan that takes care of glasses and optical exams. 
So how is this company so successful? By excellent planning on Luxottica's part. A good example of their handle on expansion is the acquisition and rebranding of Ray-Bans, their top seller.
The wildly popular staple of American pop culture has graced everyone from presidents like JFK to Tom Cruise in both Risky Business and Top Gun. And Audrey Hepburn even donned Ray-Ban's in Breakfast at Tiffany's. Originally made by Bausch + Lomb for the U.S. army, the brand was a drug store and gas station staple that rang around the tune of $29 after B+L decided to make them more mass market than luxury. That ultimately wasn't the best route, and in 1999 Luxxotica purchased Ray-Ban to the tune of $640 million and began making them a luxury product again. The company started by producing them in an Italian facility, making them far less flimsy and pulling them out of gas stations and lower-end stores. After fixing the design while keeping the iconic silhouette, they placed them in higher end retailers that Luxottica already had good connections with. A year after the acquisition, aviators were $79. By 2003 they were $89 and by 2009 they were using more sophisticated lens technology so the entry point of sale was $129. You can currently find Ray-Bans on Amazon for around $80 but they differ in price and style. 
Out of curiosity I did a quick Twitter survey to see if the majority of my followers owned a pair of Ray-Bans, and lo, 68% of the participants did. 10% dislike me, but that was less surprising.
From Fortune: "In 2000, Ray-Ban generated 252 million euros for Luxottica, or 10% of company sales. By 2014, that had risen more than eightfold to 2.065 billion euros, or 27% of Luxottica sales. Ray-Bay now commands 5% of the global eye wear market and is the largest sunglasses brand, according to Euromonitor International data."
Turning a lower-end brand into a successful attainable luxury brand is a huge feat in itself. Blowing sales out of the water, that's pretty formidable.
But what about eyewear brands that are third party products by Luxottica? They're produced collaboratively by Luxottica and the design house From the 60 Minutes transcript:
"The fashion houses send in sketches of their new collections as inspiration. And down on the factory floor, you can see the work that goes into differentiating the brands: plain plastic temples go through a painting machine and come out 'Versace!' Stones are inserted one-by-one into the Dolce Gabbana; and leather is carefully threaded for that Chanel-bag look."
So when you buy Chanel sunglasses, you're buying a collaboration between Chanel and Luxottica. The real question is, who are Luxottica's competitors? Again, from the 60 Minutes Luxotica transcript: 
Lesley Stahl: Who's your biggest competitor in the United States?
Andrea Guerra (CEO): You could say Walmart.
Also Costco and emerging on-line companies like Warby Parker. But other competitors told us Luxottica has them in a chokehold: if you make glasses, you want to be in their stores; and if you have stores, you want to sell Ray-Bans! So Luxottica can set the prices as high as it wants.
Brett Arends: Luxottica's dominance, it's what's called a price maker which means that essentially it can set prices and other people will follow in its wake.
So there you have it; that's why your plastic frames cost $300 instead of $30. And we're going to keep paying those prices, because at the end of the day, we want branded sunglasses that we won't destroy or be apathetic about losing on the beach. Because we're taught that what we wear is an extension of ourselves.
Thanks consumerism, for continuing to fill those emotional voids.