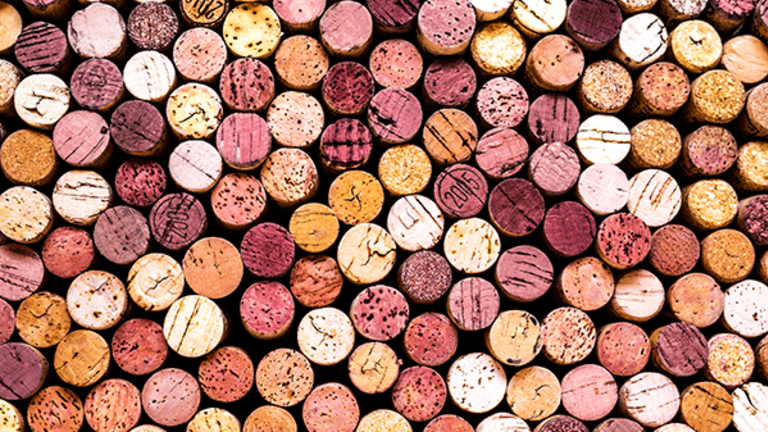 Publish date:
Why It's High Time to Invest in Port
Port is growing in popularity, particularly as Millennials develop a taste for the dessert wine. That's driving the elixir from Portugal's Douro Valley to appreciate in value.
Port is growing in popularity, particularly as Millennials develop a taste for the dessert wine. That's driving the elixir from Portugal's Douro Valley to appreciate in value.
Drinking Port wine often conjures up images of a Hugh Hefner-like man in a silk robe with an ascot, sitting in a big leather chair in front of the fire. 
But we'll drop that reference - for a lot of reasons.
Port is not just your father's drink anymore.
It's actually the ideal accompaniment to your big fat brownie and the perfect thing to order if you haven't jumped on the scotch/bourbon train.
Even better, it appreciates in value. 
But First, What Exactly is Port?
Port is a sweet, fortified wine that comes exclusively from the Douro Valley in the northern provinces of Portugal.
It is made from grapes that are indigenous to Portugal. Halfway through its fermentation process, brandy is added, which fortifies the wine, and the alcohol content jumps to about 20%. 
And because of that extra alcohol, Port can last a really long time - up to 50 years in some cases - and actually gets better with age.
A few more fun things to note: 
Once it's opened, it will last on your counter for a few months. So enjoy a little every night.
Serve it in a white wine glass - not a Hugh Hefner cordial glass - so you can really smell it and get the flavors. 
And finally, there are two basic types of Port: Ruby and Tawny.
A Ruby Port is younger and more fruit-forward and will pair perfectly with chocolate and rich cheeses.
A Tawny Port is aged longer, anywhere from 10 to 40 years, and just goes so well with apple pie or Crème Brûlée. 
So Should I Buy It As An Investment?
If you have the patience to wait, it could be an easy trade. Here are four reasons why:
There Have Been Some Amazing Vintages
Like all things wine, the year - or vintage - matters. Certain years are just better than others. For instance, 1966, 1970, 1977, 1983 and 1985 were outstanding.
A 1966 bottle of Dow's Port has increased almost 50% in the last five years, according to the London International Vintners Exchange, the Liv-ex, which is a global fine wine marketplace. 
And a 1970 bottle of Taylor's Port is up almost 38% over the same period.
But even younger vintages can catch the attention of the pros. The famed British wine critic Jancis Robinson declared the 2011 vintage "a resounding success."
Wine Spectator agreed and picked 2011 Dow's Vintage Port as its 2014 Wine of the Year.
"I hope this gives wine lovers everywhere a reason to fall in love with Port all over again." says Rupert Symington, joint managing director of the Symington Family Estates, which produces Port under a bunch of different labels: W&J Graham's, Dow's, Warre's and Cockburn's.
Getting that top spot doesn't hurt appreciation either. That 2011 bottle is up 207% over the last three years since it won.
The Initial Investment Costs Are Low
The upfront costs are not nearly as high as buying some collectible wines. A great bottle of Port can run you $100, whereas a bottle of a famous Bordeaux wine, like a Chateau Mouton Rothschild, could cost you $1,000.
There's Some Price Predictability
Port also offers a bit more predictability with price increases. Basically, the biggest gains are at the beginning and end of its life cycle.
"Prices tend to rise soon after the original release," says Robbie Stevens, Port specialist and account manager at the Liv-Ex. That's exactly why the recently released 2011s are up. "Prices then plateau until supply starts falling in the wines' later years," he says. Then prices jump again. Hence the big increases in those 1966 and 1970 bottles.
In General, Supply is Low.
Supply isn't high to begin with, since Port producers may only make a few thousand cases of a given vintage, and they often hold back a bunch of bottles to sell over the years.
But lack of supply adds to the wine's rarity and ability to appreciate. 
So whether you buy Port as an investment or you just pour it with dessert during the holidays, get to know it.
Your brownie will thank you.