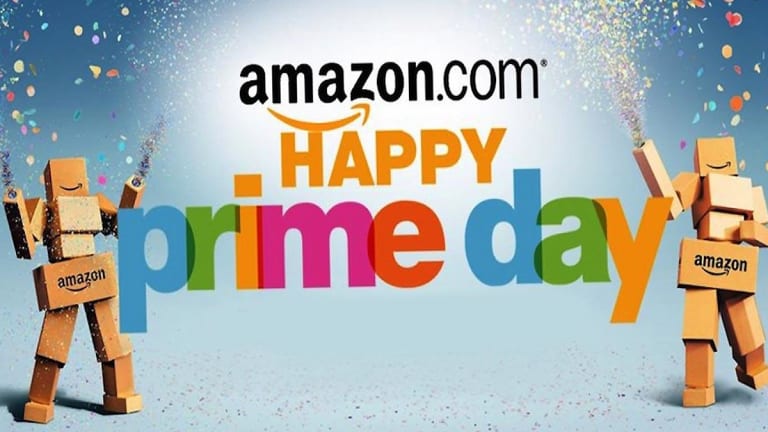 Amazon Prime Day 2018: When Is It and What Should You Know?
Amazon's Prime Day is coming once again this July 16. Here's what you need to know in advance of the big day.
Most consumers are looking for a bargain when they shop, and the bigger the sale the better. That's how the biggest sales day for one of the world's biggest retailer becomes its own holiday.
Amazon Prime Day began in 2015, and has only grown in the years since in terms of scope, popularity and success. Sales have increased year after year for Prime Day, and the deals keep coming as a result. And that success has meant that Amazon Prime Day deals generally last even longer than a day, starting slightly before the official date and ending after.
Want some great Prime Day deals? Start early. Many of these deals - in particular the Lightning deals - are incredibly limited. Blink and you may miss them. But vigilant Amazon Prime members looking for a great deal may be able to snag some great products at a discount this year.
When Is Amazon Prime Day 2018?
Amazon.com Inc. announced that Prime Day will begin on July 16 and will be six hours longer than last year's event.
Prime Day will begin at 3 p.m. ET on July 16 and will run through the July 17. It has been extended to 36 hours from 30 hours last year.
Prime Day Deals: Have They Been Announced?
The actual deals for Amazon Prime Day have yet to be announced; the company keeps that knowledge fairly secret until a couple days before (then again, they could always just leak that, too). But the sales from the previous three Prime Days, as well as some of the many moves Amazon has made in the past year, can give you a decent idea of what you'll likely be seeing come July 16.
For one, many of the products you'll almost certainly find on sale will be, to no one's surprise, products Amazon makes. Expect plenty of deals on the Amazon Echo and Echo Dot, their extraordinarily popular smart speakers. The Amazon Fire TV Stick and Cube, different variations on their streaming media player that can connect to an HDTV, will likely be on sale, as well as Fire Tablets and Kindle E-Readers.
Popular items that got discounted in last year's Prime Day could also show up again. Major video game consoles like the Xbox One, Nintendo Switch and PS4 (as well as games for them) could easily end up on sale again, as could cookware from companies like Instant Pot.
And you never know what bizarre things you'll find on such a huge retail website for sale come Prime Day. Remember last year when you could get a garden statue of Bigfoot on sale? You never realize how much you want a Bigfoot garden statue until it's available for a discount.
We likely won't know the actual deals, though, until a few days beforehand. If you want to stay vigilant, check out the Today's Deals section on Amazon and specify "Upcoming Deals" on the left sidebar.
How Much Does Amazon Prime Cost?
No exceptions; to participate in the Amazon Prime Day deals, you need a Prime membership. There are currently more than 100 million Prime members globally, but if you're not one of them you're probably wondering how much it costs to become one and get in on Prime Day.
In April, Amazon announced a price increase to Prime during its quarterly earnings announcement. The annual price for Amazon Prime had been $99, but is now $119. Even earlier in the year, the company had also increased the monthly subscription price 18% to $12.99, which adds up to $156 per year.
How to Sign Up for Amazon Prime
Looking to get Amazon Prime for the big day? It's pretty simple - and, considering Prime Day would come right in the middle of a 30-day free trial if you do it now, not a bad idea. Here are the instructions for signing up for Amazon Prime on your computer:
1. Go to Amazon's website and either sign into or, if you don't have one, create a new account.
2. At the top of the site is the "Try Prime" option. Hover your mouse over it and click "Try Prime Free."
3. Choose between "Prime monthly" and "Prime annual" and click "Start Your 30-Day Free Trial."
4. Enter your credit card information and billing address.
5. Review all your information and, if it's correct, confirm and click "Start your 30-day free trial."
Just like that, you've got your Prime account, and you're ready for the 2018 Amazon Prime Day.