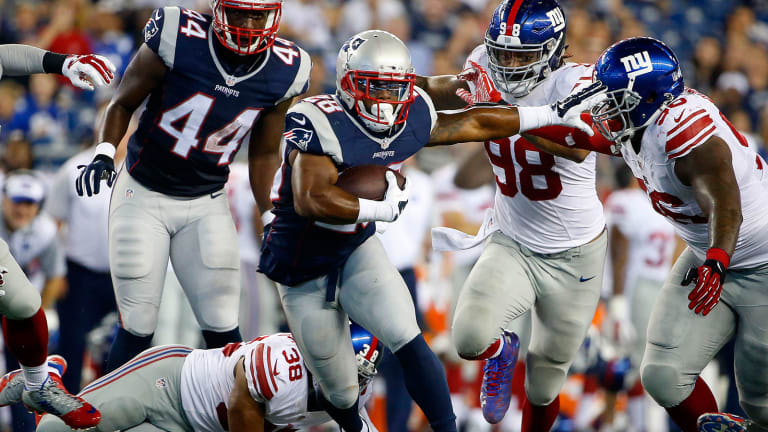 What The Super Bowl Costs You In Taxes
Super Bowl LII will be broadcast free, but host cities and states pass on the cost of the National Football League's biggest event to taxpayers.
This year's Super Bowl will be held Feb. 4 at U.S. Bank Stadium in Minneapolis, which exists because Minneapolis and the state of Minnesota handed over nearly $500 million in tax dollars.
While Super Bowl viewers watch Comcast (CMCSA) - Get Free Report -owned NBC, Anheuser-Busch InBev (BUD) - Get Free Report , PepsiCo (PEP) - Get Free Report , Intuit (INTU) - Get Free Report throw around millions of dollars for the National Football League's premiere event, folks in Minnesota will receive almost none of the benefits thanks to a 150-page list of NFL demands that limits the revenue received by the city and state.
With interest and other costs factored in, Minneapolis and Minnesota will be funneling $678 million in tax dollars toward stadium costs over the next 30 years. As taxpayers in other Super Bowl host cities know all too well, they'll have to hope their team's owners let the stadium survive that long.
Mercedes-Benz Stadium in Atlanta is slated to host the Super Bowl in 2019, but only after Atlanta Falcons owner Arthur Blank asked to replace the Georgia Dome before it had even turned 20. That project cost more than $700 million in Atlanta hotel tax dollars (once bond interest comes due), displaced two churches and six other properties, and prompted every other sports franchise in the city to ask for its cut. Baseball's Braves left the city for Cobb County when they didn't get a similar offer, while basketball's Hawks pried loose $143 million in tourist tax revenue to renovate Phillips Arena.
Why Super Bowl Ads Take Almost an Hour of Your Time
To provide some perspective on how much all of these costs have inflated over the years, consider that Raymond James Stadium in Tampa opened in 1998 after taxpayers fronted the entire $194 million cost. When the Tampa Bay Buccaneers' home stadium hosts the Super Bowl for the third time in 2021, it will only be after taxpayers shelled out another $150 million to renovate the place.
Even that cost is only 20% of the $750 million in hotel tax revenue that Las Vegas and surrounding Clark County offered last year to woo the NFL's Raiders out of Oakland. Though the new Raiders stadium hasn't been chosen to host a Super Bowl yet, the $1.9 billion facility is being built with that purpose in mind. Taxpayers who just received a free arena from MGM Resorts and Anschutz Entertainment Group and a free team from the National Hockey League will now be paying for the NFL for decades to come.
This isn't new, but taxpayers in NFL host cities, counties and states have been paying an increasingly high price to host the league's biggest game:
The city of Glendale, Ariz. -- home of the Arizona Cardinals -- lost between $579,000 and $1.25 million hosting the 2015 Super Bowl thanks to public safety and transportation costs. It lost more than $1 million on its first Super Bowl in 2008 after paying $308 million (or 68%) of the $455 million cost of University of Phoenix Stadium.
Indianapolis and Indiana taxpayers spent $619.6 million to build Lucas Oil Stadium for the Indianapolis Colts while still owing millions in debt on the long-imploded RCA Dome. That debt won't be paid off until 2021. For its trouble Indianapolis hosted just one Super Bowl in 2012.
The San Francisco 49ers left San Francisco, got Santa Clara to throw $114 million at a new stadium and put the city's Stadium Authority on the hook for $933 million more to host Super Bowl 50 at Levi's Stadium in 2016.
Those costs almost never result in any material benefit for the home city. Business professor Victor Matheson at Holy Cross University in Worcester, Mass., says that the "substitution effect" of Super Bowl spending results in fans spending money on Super Bowl products that they would have spent on something else -- like a birthday or Christmas present.
He also says the Super Bowl "crowds out" visitors and business travelers who'd otherwise visit a city and stay at its hotels and restaurants. Finally, he notes that those hotels and restaurants don't hire more staff for those events or add more hours, which means they aren't adding jobs and aren't passing on windfall from inflated prices to anywhere but their corporate offices.
More of What's Trending on TheStreet:
This article is commentary by an independent contributor. At the time of publication, the author held no positions in the stocks mentioned.