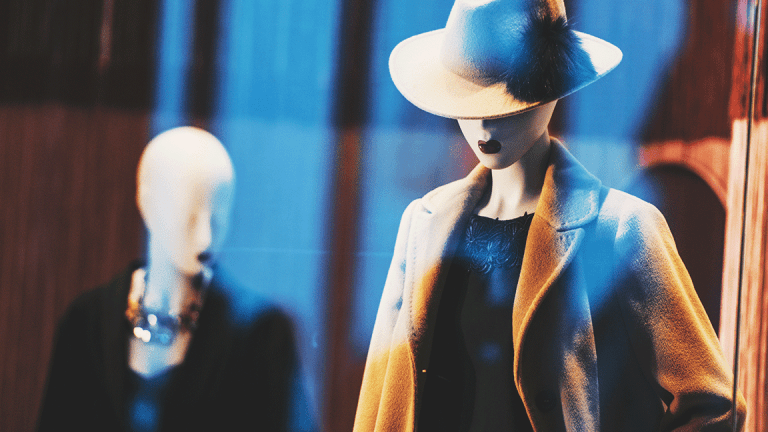 What Is a Pop-Up Shop?
Pop-up shops have become trendy, but is there a benefit for businesses? Find out what pop-up shops are and how they can help your business.
Pop-up shops have become all the rage in the last few years. From small businesses to corporate giants, it seems like almost every kind of retail brand has experimented with pop-up shops. Is this seemingly unstoppable trend just a novelty or could it actually benefit your business?
What Is a Pop-Up Shop?
Pop-up shops are temporary storefronts that online brands will open for a short time. The amount of time that they appear varies, from a day to a few weeks. Though many pop-up shops are designed like regular stores, others aim to create distinctive, non-traditional shopping experiences that leave a lasting impression on customers and passers-by.
While temporary storefronts have been around for centuries, the modern pop-up shop trend has its roots in Los Angeles. During the late 1990s, Patrick Courrielche made waves by creating The Ritual Expo, which featured a unique nightclub-type atmosphere paired with hard-to-find clothing shops. The event attracted cultural influencers from across the city, catching the attention of larger brands who wished to reach these valuable audiences. Courrielche is now identified as the father of the modern pop-up shop.
Pop-up shops originally were reserved only for smaller brands looking to expand their footprint and find new customers. However, even many larger brands now engage and find value in opening the occasional pop-up shop. This trend has slowly grown throughout the 2000s to include not only retail establishments but also restaurants.
What Are the Benefits of a Pop-Up Shop?
The pop-up shop may make for fun customer experiences, but what benefit does it deliver to the business? Many companies find that these types of shops can help further their goals in a number of different ways.
Building Awareness
Spreading brand awareness is one of the top benefits of opening a pop-up shop. The transient nature of pop-up shops generate buzz and demand by creating a sense of urgency around visiting and purchasing merchandise. Extravagantly designed shops or shops that offer one-of-a-kind experiences can also help create buzz around the brand.
Drive Sales
Temporary retail spaces are often used to drive sales during a specific period. Pop-up shops are particularly useful for seasonal businesses, which tend to make the bulk of their sales during a specific time frame during the year. For example, shops that sell Christmas decorations or Halloween costumes may find the pop-up shop model useful for driving sales without incurring the expense of a year-around retail space.
Creating Connections With Customers
Pop-up shops often deviate from the traditional shopping experience using unique experiences, art installations, creative displays, and more. For example, Birchbox opened a pop-up shop that featured astrology readings, nail services, and other distinctive experiences. This one-of-a-kind experience not only gives customers an incentive to visit these shops, but also creates connections with customers that can ultimately cultivate brand loyalty.
Product Testing

Pop-up shops offer the perfect platforms for testing new products. Because the store is only temporary, the product can be created on a small scale and provided to customers on a limited basis. If the product sells well at the pop-up shop, the company may consider rolling out the product on a larger scale online or to other stores.
Brick and Mortar Testing

Many online-only stores use pop-up shops for measuring consumer demand for a brick and mortar location. The potentially low rental prices and short-term leases make pop-up shops a low-risk way to test the waters if a company is considering branching out into brick and mortar locations. If the pop-up shop performs well, then an online-only brand may consider opening permanent brick and mortar retail spaces.
Types of Pop-Up Shops
Pop-up shops may offer a variety of benefits for businesses large and small, but not all of these stores are alike. There are many different kinds of pop-up shops:
Collaborative Consumption Space: Some pop-up shops arise as "stores-within-a-store." For example, an online jewelry retailer may create a pop-up using extra space within a local clothing store. This is by far the most affordable way to create a pop-up, while building relationships with other businesses.
Kiosks: Kiosks and booths set up within shopping malls can offer the ideal setting for many pop-up shops. It is easy to set up and relatively affordable. You also have consistent foot traffic, meaning potentially more customers will stop and take a peek at your offerings.
Gallery Space: Open gallery spaces and even event venues can offer a great location for a pop-up shop. Typically, there is very little preparation required to move in and many of these spaces are accustomed to offering short or flexible rental times.
In-Line Shopping Center Space: An in-line space is typically located within a shopping mall. Like kiosks, they have built-in foot traffic, which can offer your pop-up a huge advantage. Like gallery spaces, they are also turnkey and require little preparation to get up and running.
Street-Level Retail Space: These spaces are typically located directly on a street or road. These vacant storefronts can be pricey, but offer the ultimate level of visibility for your pop-up shop.
How Much Does a Pop-Up Shop Cost?
Pop-up shops vary dramatically in cost to launch and operate, falling anywhere between $1,500-$100,000. Because there are so many different kinds of pop-up shops that require very different components, costs can be difficult to pin down without having an idea of what kind of pop-up shop you would like to open.
Determining how much opening a pop-up shop will cost depends on a variety of factors:
Type of space you rent
Space location
Improvements to the space
Staffing needs
Utility costs
Insurance needs
What type of product you plan to sell and what kind of experience you want to create for customers can also be influential factors for the cost of a pop-up shop. For example, some products that have a long shelf life may not require as much inventory upkeep, potentially lowering staffing costs.
How to Pick the Perfect Pop-Up Shop Location
If you are considering opening a pop-up shop, one decision you should heavily consider is the shop's location. Putting your shop in front of the right people at the right time will be a huge factor in determining the shop's success.
Once you have narrowed down what kind of pop-up would be best suited to your business, it's time to start scouting out a location. Here are some factors you should consider when looking for the perfect pop-up shop location:
Exterior Factors
Foot traffic is one of the top items you should take into consideration when selecting a location for your pop-up shop. Foot traffic is free exposure, but don't select a location based on this factor alone. Instead, consider if the foot traffic in that area would be your target customers.
Aside from foot traffic, another big factor to keep in mind when scouting out a location for your pop-up shop is what kind of shops are nearby. While it is always beneficial to seek out spaces near stores that compliment your offerings, you should avoid opening your pop-up shop in the vicinity of direct competitors that could take potential customers. For example, if you are selling home decor, it may be beneficial to open your pop-up near a kitchenware store, but you would want to avoid spaces near shops like Home Goods, Crate and Barrel, etc.
Along with where your shop is positioned, it's also important to take customer access into account. Is there parking close to the shop? What about public transportation? Think about your shop's ideal customer and what type of accommodations they need. For example, a shop that sells products targeted toward older adults might want to avoid storefronts with stairs or other inaccessible features.
Cleanliness and curb appeal is another factor to take into consideration when selecting a pop-up shop location. Though most landlords keep their space interiors clean, the exterior can sometimes be neglected because it is exposed to the elements. Unfortunately, it is the shop's exterior that makes the first impression on passers-by. Search for a store that has been well taken care of or could easily be spruced up with nice signage and a window display.
Interior Factors
When selecting a location for your pop-up shop, it's equally important to pay attention to the pop-up shop's interior.
Some of the top considerations you should keep in mind are practical rather than aesthetic. Make sure that the space has adequate security. Be sure to check everything from the quality of the locks to the type of security systems and camera equipment that is currently in place. Theft and shoplifting can result in devastating losses for any retail business, but this is especially true for pop-up shops. Your security needs will vary depending on the type of products you sell.
Having adequate storage space for your inventory is also important. A cluttered sales floor is unappealing and can discourage customers from purchasing. Take your inventory levels into account, as well as the type of product you are selling, when considering if a space's storage area is right for your business.
Another aesthetic factor to take into account is lighting and display space. Lighting and displays create an atmosphere in a space. They are important for creating a cohesive brand experience for your customers. Does your brand require a space to be light and bright? Or can you get away with some strategically-placed moody darkness? See if the space's lighting and display areas compliment your brand and calculate how much it might cost to bring in additional lighting if needed.