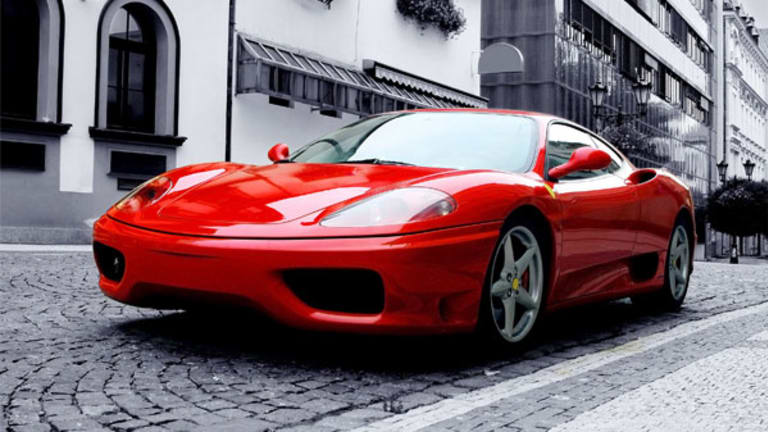 Weekends Really Work in L.A.'s Silicon Beach
Lucky employees of companies such as Google, Yahoo might just be headed for some time in L.A.'s 'Silicon Beach.'
LOS ANGELES (MainStreet) -- It has better weather, is walking distance to the beach and an indigenous creative community that's fueling one of the country's newest concentrations of startup and blue-chip tech companies. With a wink and a nod to its Northern California sibling, Silicon Valley, "Silicon Beach" refers to an area of West Los Angeles that includes the communities of Playa Vista, Marina del Rey, Venice and Santa Monica. And if you're an employee of companies such as Google, Yahoo, Digital Domain or Equipois, it might just be the destination of your next -- and perhaps best-ever business trip.
Before your office travel department reserves a room at the business hotel mainstays of Century City, keep in mind that during rush hour traffic an eight-mile drive from Beverly Hills to the beach can take upward of 45 minutes. Many office workers that make their home in Silicon Beach commute via bicycle, and even skateboard, within the walkable communities that define the area. To be in the loop, seek out hotels near Santa Monica and Venice such as the Viceroy -- a block to the beach and sufferable walking distance even in flip-flops to the numerous computer and design firms of Santa Monica's nearby Main Street.
The Hotel Erwin in Venice Beach is a boutique hotel crashpad with retro elements, a popular rooftop bar and an on-site greasy spoon called Hash.
A 1960s midrise,
got a Kelly Wearstler overhaul in the early 2000s. Now the hotel is a hipster hotbed, with a sexy lobby that is home to the top-notch Whist Restaurant overlooking an outdoor pool surrounded in regency-style cabanas privy to DJ-fueled happy hours and weekend social mixers. Rooms offer all the luxury of Beverly Hills, but with a lofty feel and signature elements such as antique mirrored walls, wing chairs and floor-to ceiling windows facing the sea on one side of the building and downtown LA on the other -- a great view, providing it's a clear day.
Those who prefer that their cargo shorts and flannel shirts don't draw a double take from hotel staff can check in at the
in Venice Beach, close to the Frank Gehry-designed Binoculars Building soon to hold Google staff. A boutique hotel crashpad with San Francisco ownership means colorful rooms that mix midcentury design elements with arty installations filled with beach references such as retro surfboards, colorful skateboards, vintage boom boxes and Nike sneakers. A popular rooftop bar stays open till 1 a.m. on weekends with food from the on-site greasy spoon, Hash, and there are in-room microwaves for any Hot Pocket-fueled creative moments.
The attraction for many businesses coming to Silicon Beach is its laid-back, surfer-inspired lifestyle, which makes the often-grueling 12- to 15-hour workdays tolerable with doses of sunshine and that essentially car-free lifestyle. Breaks are taken during the day with quick jaunts to nearby eateries such as
(pronounced, shades of self-parody,
Ah-Shay
) that's a lunchtime mainstay on stylish Abbott Kinney with its seasonal menu of "local farm-direct organic ingredients" for dishes such as summer vegetable tagliatelle, grilled gruyere-cheese sandwich and trio of salad. For those with a longer lunch break, shops including Obsolete Gallery are a short walk away. The gallery, owned and curated by great local design talent Ray Azoulay, features collections of antique furnishings and creepy-cool collectibles such as Venetian doll forms and vintage wheelchairs.
By night, the trendiness of the local dining scene hits new levels as much of greater L.A. competes for the better dining reservations. The toughest: a dinner spot at
, which requires at least a month's advance reservation to secure a spot in a moody dining room that mixes rustic reclaimed wood ceiling with industrial design elements such as swivel-steel barstools and a filament light bulb chandelier. Behind the foodie hotspot is Chef Travis Lett, who's been featured in
Vogue
as well as gossip columns for reportedly turning down Victoria Beckham when she tried to substitute a menu item. The food is a slow-cooked, wood oven, small-and-large plate affair of dishes such as wood-roasted cauliflower with garlic, mushroom and truffle pizza and braised oxtail ravioli with wilted rapini, and it's all available in tech-friendly until-midnight hours.
Once midnight arrives, a number of nearby bars and microclubs offer plenty of activity geared toward late-hour professionals notorious for working on little or even no sleep. A classic beer and billiards joint is found at
, which offers nightly DJs that spin beach house and rock sounds for a mix of 20-something professionals and techies inside a 1920s-style space once owned by local boxing legend Babe Brandelli. For a more grown-up vibe,
is one of the area's hottest bars. It operates with just a limited beer and wine license, but offers a mix of concrete floor minimalism and dimly lit lounges that's standing room only on weekends.
>To submit a news tip, email:
.
RELATED STORIES:
>>Summer's Hottest Tables, From East to West
>>Secret Side of Santa Monica Summer
>>Soho House Debuts in Los Angeles
Follow TheStreet.com on
and become a fan on
Michael Martin is the managing editor of JetSetReport.com, a luxury travel and lifestyle guide based in Los Angeles and London. His work has appeared in InStyle, Blackbook, Elle, U.K.'s Red magazine and on ITV and the BBC.