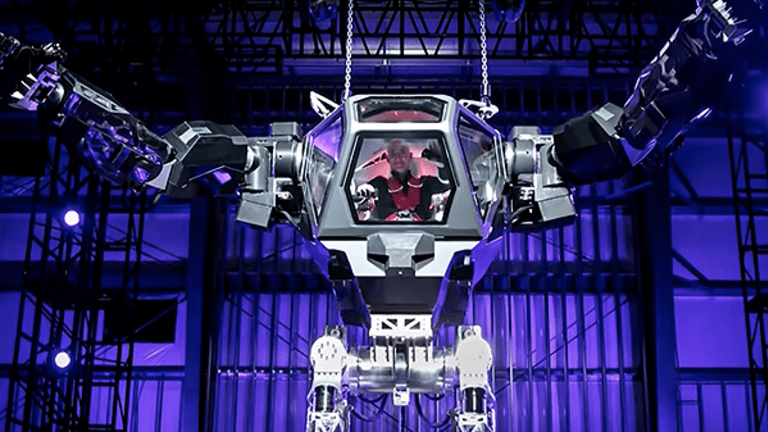 Want to Look Jacked Like Jeff Bezos? 6 Amazon Products to Try
A selection of items the swole CEO could have taken into consideration.
Amazon (AMZN) - Get Amazon.com, Inc. Report CEO Jeff Bezos's appearance in Sun Valley, Idaho made quite the stir, and not just because of Amazon's recent acquisition of Whole Foods (WFM) .
To put it bluntly, Bezos got jacked. In addition to dominating online businesses as we know it, the CEO has been crushing the gym. Of course, Twitter (TWTR) - Get Twitter, Inc. Report had a field day with his newfound appearance, touching upon everything from his getting better protein powders at Whole Foods to making people afraid of shorting Amazon's stock.
If you're looking to beef up like Bezos, go about it the way he likely did (minus the assumed help of celeb trainers) and order some gym rat accessories found on Amazon. 
100% Whey Protein Powder Double Rich Chocolate, 5 pounds $55.09
The only kind of chocolate you'll probably allow yourself for a while. 
Get it here
Premier Protein 6 Chocolate and 6 Vanilla Shakes $29.74 
For when you take your protein on-the-go (or into a board meeting). 
Get it here
Gotta mark -- nay, dominate -- that progress. 
Shoe, Gym Bag and Locker Deodorizer $6.99
Much like the AMZN stock price, you've got to stay above it all.  

Get it here
1-20 Pound Hand Weights $33.49
Casual weights to use while streaming any of Amazon Prime's original award-winning shows. 
Disclosure: TheStreet has advertisers and partnerships; we may get a share of the revenue from your purchase.