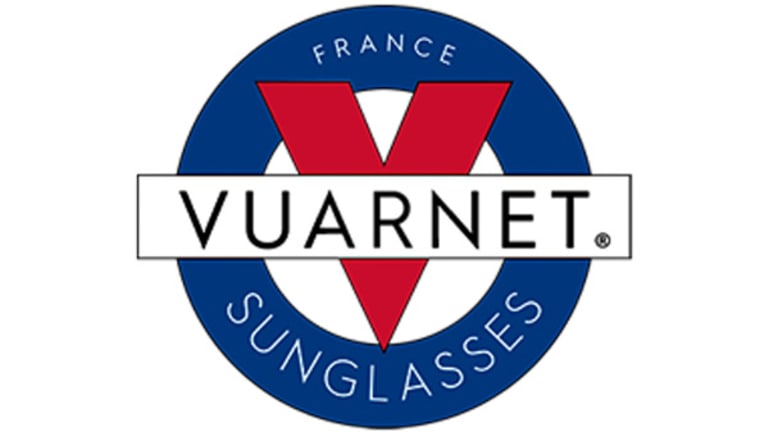 VUARNET Distinguishes Itself in Luxury Eyewear
VUARNET is timeless, not trendy, with classic French elegance and contemporary appeal.
VUARNET is timeless, not trendy, with classic French elegance and contemporary appeal.
NEW YORK (TheStreet) -- VUARNET is a French company with a unique heritage and a timeless aesthetic. TheStreet's Jill Malandrino and Adam Leverone get an exclusive look into the brand and thoughts from Stefano Fabris, President of VUARNET.

Founded by optician Roger Pouilloux in 1957, the VUARNET legend was secured in 1960, when celebrated Alpine skier, Jean Vuarnet, became the public face of the brand. With a legacy of high-quality materials and unparalleled craftsmanship, VUARNET continues to set the standard for superior eye wear. 

More than ever, the consumer is looking for authenticity and quality -- in other words, the consumer is searching for luxury brands. Stefano Fabris, President of VUARNET, said the company is one of only a few names in high-end eye wear that can actually offer style, substance and a story of artisanal craftsmanship behind each pair of frames.


Fabris explains VUARNET provides the best protection for your eyes since 1957 with their exclusive polarized lens. VUARNET's grey-blue tinted lens significantly improves color perception and is a world premiere thanks to its unique production method patented by the brand. This exclusive VUARNET lens offers the highest optical clarity and ensures maximum protection and comfort. Cutting edge technology and the special manufacturing process have been combined to create the thinnest polarized lens on the market (1.8mm).

The target demographic is both genders, primarily male dominated in the 25-45 age range. This is an urban, international and discerning consumer, dynamic and active. Consumers are reevaluating what luxury means to them, so while fashion brands are being rendered for the masses, VUARNET has authenticity and heritage behind it. 

The future of VUARNET is bright. As a global luxury brand, Fabris explains the company's intention is simply to align the importance of the brand with distribution networks. In other words, VUARNET seeks out and partners with the finest retailers, who are looking for exclusive and non-mainstream products.