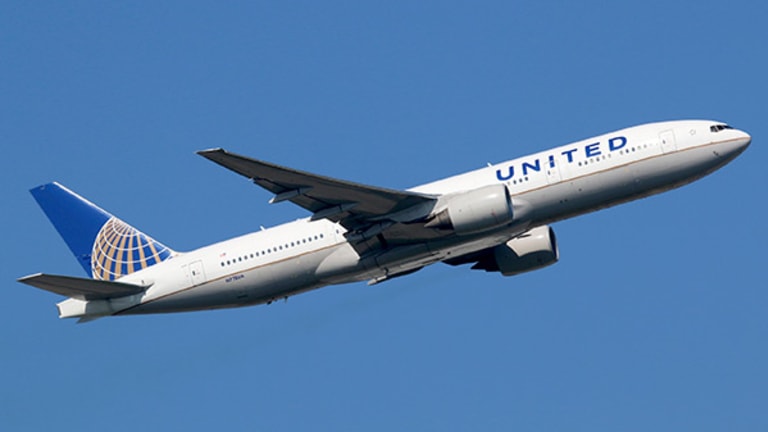 Want to Earn Thousands of Frequent Flyer Miles Without Flying? Here's Your Guide
A new report details the multiplying ways consumers can earn frequent flyer miles faster -- including through home purchases, car purchases and more.
A new report details the multiplying ways consumers can earn frequent flyer miles faster -- including through home purchases, car purchases and more.
Editors' pick: Originally published Sept. 21.
Earning frequent flyer miles solely by flying has practically become old-fashioned -- an outdated approach to free travel still followed by those who don't know how to truly play the points game.
Using credit cards to rack up miles is the second most popular approach people take to earn free airfare.
But here's a lesser known fact - there are countless other ways to boost the number of miles in one's frequent flyer account, according to a recently released report from RewardExpert, which highlights some of the multiplying offers and promotions out there. 
Many airlines, for instance, offer promotions that make it easy to earn miles without ever having to take to the sky. What's more, everyone from power companies to movers and mortgage companies are rolling out mileage offers.
"There is a huge, sprawling market of promotional offers these days because so many companies know people are salivating for these miles," says RewardExpert's Rosemary Clancy. "These miles and points have become such a hot commodity and are so commercialized, that it's become a marketing commodity for a lot of companies."
The RewardExpert study reviewed the expanding travel mileage landscape to provide insights on such things as which airlines give away the most miles through promotions and which promotional offers make it easiest to earn the highest number of miles.
The study found that airlines and their partners offered more than four million bonus miles as part of special promotions in the first six months of 2016.
Some of the other findings included:
- American, Delta and United offered the most miles to their frequent flyer members. These airlines gave away nearly half of all the bonus miles RewardsExpert tracked and were the only three domestic carriers on the top ten list of total miles offered by airlines and partners.
-JetBlue and Virgin America were among the airlines with the most miles per offer. The two budget carriers made the top ten list of carriers offering the most miles per individual deal. They didn't offer the most miles overall, but many of the offers they did roll-out were quite big.
-Hotel promotions made up more than half of all the travel points/mileage offers found. These aren't the most valuable deals (with an average of 1,800 miles per offer), but they are the easiest to find because there are so many.
But among the most intriguing takeaways offered by the RewardExpert folks involve alternative ways to earn miles - such as buying a car, opening an investment account, buying a home, or using a new energy provider.
"These are for people who are making really big life choices, but why not pick up some points while you're doing that?" says Clancy.
NRG Home Solar, for instance, partnered with a variety of airlines, including United and American, to offer 30,000 miles for adding solar panels to your home. For those who don't want to install anything, however, there's the option of simply switching to a different energy provider, including many that specialize in green alternatives.
Other such offers outlined by the report include earning up to 105,000 American Airlines AAdvantage points for using the real estate assistance program Miles from Home to buy or sell a home.
Those who open a non-retirement brokerage account with Fidelity can earn 50,000 miles with either American or Delta. And for the luxury folks, there is an offer that involves buying a Mercedes-Benz and getting up to 50,000 United Mileage Plus miles.
"There's about four million miles that potentially could be earned through alternative methods other then flying," says Clancy. "If you like to travel you definitely need to put this into your bag of tricks, so you can get to more places for less money."
If it all still sounds a bit confusing, RewardExpert is designed to help. The site works with users for free to find the best strategy to help them earn points for travel based on each person's unique spending patterns and travel goals. Clancy describes the site as a great place for points game beginners.
But there are pitfalls to be aware of when it comes to the various special offers.
Just ask experts at The Points Guy.
In case you're one of the few who have not yet heard of The Points Guy, (aka Brian Kelly), here's a quick rundown.
Phenoms like Kelly have practically invented a new profession and lifestyle based on an uncanny or laser-focused ability to rack up oodles of points and travel the world in over the top luxury.
The Points Guy began as a Wall Street man, who while traveling the globe for work learned the ins and outs of booking extravagant trips with loyalty points and airline miles. Eventually Kelly left Wall Street to travel full time and begin a travel advice site (which now has more than 2.6 million monthly visitors), and he has become a media and speaking circuit darling.
When not jet setting, Kelly, (or his team members), can be seen on nearly any news outlet one can dream up - CNN, Fox, CBS, NBC. He's been quoted in countless travel publications as well, always about how to accrue those points and travel for free.
So the company's advice is worth keeping in mind.
Zach Honig, editor-in-chief for The Points Guy, says that the energy offers in exchange for travel points should be carefully reviewed.
"Often, the catch is that you're going to spend quite a bit more for electricity," warns Honig, who participated in an offer to switch his energy provider in exchange for points. "I found that my bill kept going up each month. When I was comparing what I would have paid to ConEdison. In some cases, you might be able to save money, but for me that wasn't the case."
That's not to say some of the offers aren't worth jumping on, in order to get the points, says Honig. Rather, he advises reviewing the terms carefully and doing plenty of research to see what other users or customers have said.
"It's important to always do the math. There's a reason some providers are able to offer these mileage incentives -- it's quite possible it will end up costing you more," he says.
Still, like his boss, Honig has become a pro at traveling for free by accruing points and he says there's many great ways to do that.
Honig earns the majority of his miles through credit cards (he personally has 26 in his wallet.) But before you cringe, Honig points out that he's never carried a balance on any of them, never paid a finance charge or a late payment. He utilizes a very small percentage of his credit.
"Credit cards are the best way," he says. "You would have to sign up your whole neighborhood with an electricity provider, to match what you can earn with credit cards. I rack up a tremendous number of points and miles just from credit card sign up bonuses."
Each month, The Points Guy publishes a list of the top ten credit card mileage offers. Honig says he personally has somewhere in the ballpark of 750,000 points and miles. But even this approach comes with some caveats.
Here they are:
This may seem like a no brainer, but Honig warns that you must be responsible with your credit card use. The credit cards that offer mileage bonuses have very steep interest rates - often 20% or more.
"If you're carrying a balance, it's very significant," he stresses. "These cards are not deigned for people who carry balances."
You should only opt to get into these credit cards if you intend to pay off the balance in full each month. Those who need to carry a balance should focus on cards with minimal interest rates.
Still, like Clancy, he too says flying, the act of actually getting on a plane and going somewhere to earn miles, has become passé.
"It's much more difficult to earn frequent flyer miles from actually flying, especially if you're just an individual flying, buying low cost tickets," Honig says.

With a bit of work, using some of these other methods, you can still earn the same number of miles you would have by booking a ticket."
Here's a few final points earning tips to consider from RewardExpert.

Book a cruise -  Norwegian or Costa are offering 10,000 AAdvantage miles from American when reserving select rooms by the end of December.
Splash in a hotel pool - Those who recently joined Marriott Rewards, (after April 1), or are not yet a member, can earn 1,500 bonus points with British Airways for the first hotel stay, 1,500 the second hotel stay and 2,000 bonus for the third stay onward, up to a total of 35,000.
Drink some wine - Sign up with Vinesse's American Cellars Wine Club to earn United MileagePlus points. Upon ordering the first shipment, participants receive 2,500 award miles. Order a second shipment and receive an additional 4,000 miles.
Switch cell phone carriers - Anyone with an active AAdvantage membership number can earn up to 25,000 bonus miles with a new Sprint account. Once activated, participants receive 20,000 AAdvantage miles, then earn 417 bonus miles every month, for a total of 5,004 miles earned after 12 months as a Sprint customer.