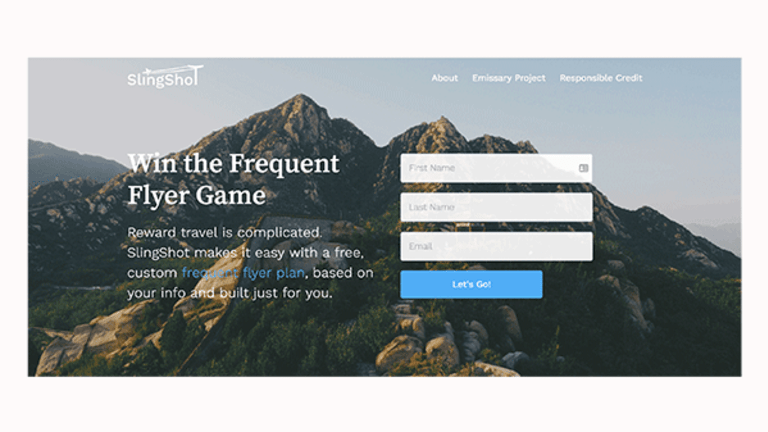 Travel Tech That Helps Take the Headache Out of Holiday Travel
Here's a look at some of the travel apps that are trying to make air travel cheaper and easier.
The National Headache Foundation has a long list of advice for coping with the holiday season, and particularly with the annual nightmare that is holiday travel.
Avoiding potential headache triggers is practically impossible over the coming months, says the foundation and therefore it recommends not traveling without sufficient amounts of headache medicine.
Amusing as that may seem, holiday travel (as most of us already know) is no joke and is one of the biggest causes of such headaches. The well worn clichés all apply - awful weather causing travel delays, annoying crowds and (perhaps most importantly to some) the overinflated cost of airfare.
When it comes to that last challenge however, the cost of airfare, there's at least a small silver lining.
In the constantly evolving world of travel technology, there's always new apps being released aimed at easing the cost of airline tickets.
Among the newest crop are a handful of apps designed to simplify the process of using frequent flyer miles to book tickets.
AwardAce for instance, launched in August 2015, provides a suite of helpful tools for travelers to easily and quickly determine where their miles can take them. The site's pricing tool for instance provides information on exactly how much a ticket will cost between two cities when using miles from any one of 27 frequent flyer programs.
There's also a Discover tool that allows travelers to identify all the places they can go based on airport, program and number of points. AwardAce's booking guides meanwhile provide step-by-step instructions on how to find and book award tickets on any airline (even during the holiday season.)


"I started AwardAce after I amassed a fortune of miles and points as a management consultant, yet had no idea how to best spend those miles," says AwardAce co-founder Huge Ma. "When I couldn't find a tool that could easily help me find the cheapest redemptions, I built it."
AwardAce isn't the only fledgling app on the market that wants to help travelers secure flights more easily (and more cheaply) using frequent flyer miles.
The site SlingShot was launched earlier this year with a similar goal.
Created by Dan Pierson, a 30-year-old New York resident who previously headed up travel partnerships for the rideshare company Lyft, SlingShot offers yet another take on how to succeed at the frequent flyer game.
SlingShot is designed to help travelers analyze information across preferred destinations, frequent flyer program participation, credit history, spending patterns and more - all with the goal of creating a personalized rewards point redemption plan.

As part of the effort to help travelers accumulate enough points for a particular trip, SlingShot will also recommend credit cards that have generous airline mileage bonuses.
"We're trying to create the most effective strategy for you," explains Pierson, who founded SlingShot with partner Adam Kaczmarek. "If you already have the points and miles you need, in most cases you won't need a new card. But the fastest way to accumulate miles is often to open a credit card."
Pierson says about one-third of frequent flyer miles go unused each year. He wants to help remedy that with the technology that's powering SlingShot. To date, the site has racked up about 3,000 users to date.
"I think our biggest competitors are the countless travel blogs that exist," says Pierson. "The way I look at - time is our most precious commodity. And people shouldn't have to spend their entire weekend reading about how mileage programs work. Our hope is we can introduce technology to get that time back."
Yet another new app on the market aimed at helping wannabe travelers accrue airline miles more quickly is called, appropriately enough, Frequent Flyer.
This new travel tech offering allows users to participate in surveys in exchange for earning miles, gift cards and other travel perks. (Just in case you have a ton of time on your hands, like when you're sitting in an airport waiting for a delayed flight.) 
All of these new travel app launches may be intriguing but they have their limitations in terms of usefulness, says Britanny Carter, a technology and travel expert with ZUMA Ventures.
"An app like AwardAce is extremely helpful for someone exploring where they could vacation with their points, however, it isn't very useful when you only have a few set days off and need to visit the family for Thanksgiving," says Carter.
For those whose schedule is limited or perhaps will not be using frequent flyer miles to travel this holiday season, some of the tried and true ways of booking cheaper flights include Skyscanner and Kayak.
Skyscanner is a global metasearch engine that compares prices on everything from flights to hotels and car rentals.
Budget travel blogger Jema Patterson, founder of Half the Clothes, says Skyscanner is her go-to option when searching for the most inexpensive way to get from one place to another. Her insider's advice is to use the "everywhere" function on the the search platform.
This popular method of searching on the site allows users to look at multiple destinations from their chosen departure point, in order to spot the cheapest airport to fly into.
"Say you want to go on a trip to Rome," Patterson says. "A direct flight from Raleigh, N.C. to Rome is over $600. But when you search departures from that same airport and choose the destination 'everywhere' on Skyscanner, you'll see that you can get to Portugal for under $350. From there, it's a cheap budget airline hop to the Roman empire."
Kayak, meanwhile, recently began offering a new instant search technology that makes seizing cheap airfare even easier and more reliable, according to Debbie Iannaci, director of corporate communications for Amadeus North America, a company that provides air travel search and shopping technology to the travel industry.
According to Iannaci there are many apps out there offering varying approaches and benefits these days when it comes to airfare searches. But travelers need to be aware of the technology powering the app, in terms of the airfares an app actually has access to and the robustness of its search and shopping processing capabilities.
"Searching and shopping for air travel is not only about an app being able to find the cheapest airfares, but also these airfares must be available and bookable," Iannaci says. "That's not always the case and is likely frustrating to consumers who find a cheap airfare only to discover they can't book it."
Kayak's new instant search technology, designed by Amadeus, eliminates that frustration, she says.
"The instant search technology delivers online search results in milliseconds," explains Iannaci. "But without compromising accuracy. That means consumers can find the cheapest fares fast and that they will also be bookable."
And finally, travel expert and writer for Savvy Globetrotter, Patti Reddi, recommends creating price alerts in order to nab cheaper airfare.  Alerts allow for tracking the cost of travel to a specific destination and receiving notifications every time the price drops.
Among Reddi's favorite sites and apps for this are SmarterTravel, TheFlightDeal and Airefarewatchdog.
And if all else fails, and none of these tips help you, the National Headache Foundation recommends organizing a little "me" time to ease the holiday associated headaches, or perhaps going for a walk. After having taken some of your headache medication, of course.