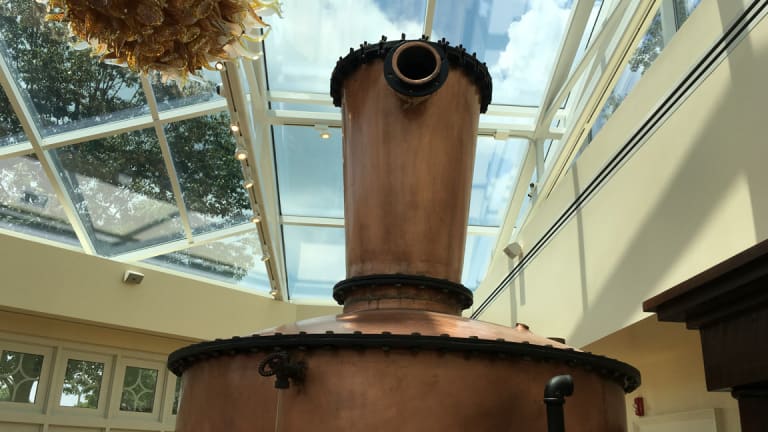 Take a Tour of the Maker's Mark Bourbon Distillery
Wax nostalgic on the Kentucky Bourbon Trail with this look at the Maker's Mark Bourbon Distillery, famous for the red wax seal on its bottles.
The Maker's Mark bourbon distillery, a national landmark in Loretto, Ky., started producing bourbon in the 1950s, but the Samuels family that makes it has a colorful history that goes farther back, and somehow involves Colonel Sanders, Abraham Lincoln, Jesse James, George Washington and two Archbishops of Canterbury.
Maker's Mark is still steered by the Samuels family, although it is owned by Beam Suntory, Inc. a part of Suntory Beverage & Food Ltd., which is a subsidiary of Suntory Holdings of Japan.
The bourbon is known for its signature red wax seal, and is made in small batches. Maker's Mark is unusual in that red winter wheat is used in the mash, instead of rye. Corn and malted barley are also used.
Take a tour of the distillery that makes this award-winning spirit. Photo: TheStreet
This article was written by a staff member of TheStreet.