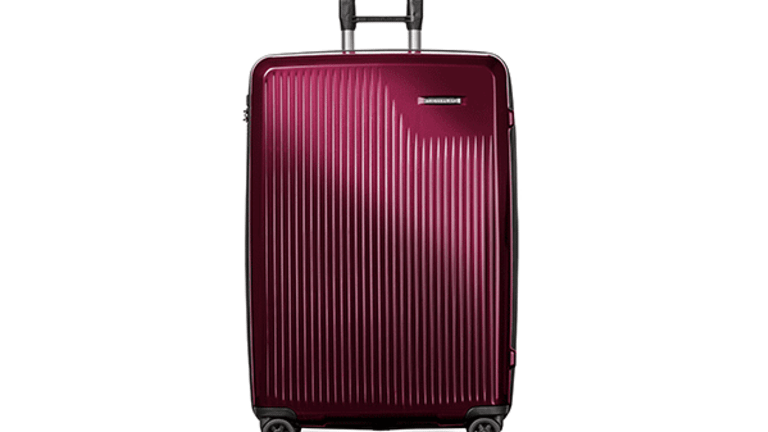 The Best Carryon Bags for Business Travelers
Never check baggage on a flight. Never. Here are carryons for quick hops and global treks.
Editors' pick: Originally published Oct. 17.
Check a bag with an airline and that is a wasted 30 minutes, maybe longer, as you make your way to the carousel and wait for your bag to show up. That is why rule one of frequent business travelers is never check luggage. Never. That puts the stress on good quality, reliable carryon bags and, among frequent travelers, this is the stuff of legendary debates.
But beyond discussion, there's a limit on the maximum size of your carryon: 22 x 14 x 9 inches (including handles and wheels), on most U.S. carriers. Show up with too big a bag and you may get turned away at the TSA checkpoints and directed back to the baggage check in - and, yes, travelers report those delays have caused them to miss planes in this summer of lengthy security delays.
Don't let it happen to you. Be sure your bag is compliant.
The good news is that choices are plentiful, as airline checked baggage fees (usually $25 and up) have prodded more travelers to go with carryons only. Manufacturers have responded with an avalanche of options. Bottomline: don't settle for your carryon bag. Choose it. You know your budget, your travel needs, and your interest (or lack) in projecting a stylish image.
Below, expert travelers share their picks, at prices ranging from $30 - to maybe a dozen times that.
Does a bigger price buy a better bag? Within limits, yes. Pricier bags are usually sturdier, the wheels are vastly better, so are the zippers, so is the fabric. If that matters to you, be prepared to spend as much as $375 for a top-grade carryon. But you can also spend a lot less and get a serviceable bag.
You are a cheapskate? Frequent traveler and nutrition expert Toby Amidor said she "highly recommends" the $29.95 Ciao Carry On Under Seat Rolling Bag Black at Costco. A plus: as the name implies it fits under most airline seats and, said Amidor, "there are two side pockets good for chargers (or shoes) and plenty of room inside for clothes and even an iPad." She added that she "travels regularly with it" and has for two years and it is holding up nicely.
Zondra Wilson, CEO of Blu Skin Care, a California-based skin care company, said her bag of choice is Travelpro MaxLite 3. It's a 22-inch expandable that runs about $100. A traditional favorite of many flight crews, Travelpro carryons are basic but dependable, say fans. Noted Wilson: "It has an aluminum handle that locks in two positions. It weighs about six pounds and has one main compartment -- I like that." It's made of 100% polyester and is available in black or blue.
Backpacker Roy Baron said that for the past five years he has been traveling around the country and living out of a 30-liter Osprey backpack (around $140 at retailers such as REI). Baron elaborated: "This particular size worked out really well, and I haven't had any issues with any of the belts and buckles on the Osprey breaking on me; it's been a excellent backpack. I can also carry this 30 liter size of a backpack on an airplane without an extra charge, because it fits in the overhead bin perfectly." He said he can easily carry five days of gear in the Osprey.
You were hoping for a more stylish bag? The last two are for you, one with wheels, one without, but both with maximum style points.
Have a spare $295? New York lawyer Adam Tope points to the Tom Bihn Aeronaut 45 as his carryon of choice. "It's extremely durable and light," he said. "And if you pack it properly, I can fit a week of clothes in it without issue or for a quick trip it holds my clothes, laptop, iPad and more easily. I also like that it isn't a rollaway so the airlines never give you trouble carrying it on a flight even when full."
"I have gone coast to coast [with it]," Tope added. "Europe many times. The Middle East. Africa. Asia. Australia last month. It travels with me everywhere on every trip (in cabin)."
San Francisco based Kim Terca pointed to her favorite, the $375 Briggs & Riley Transcend Domestic Carry-On ExpandableUpright, which, she said, is a"perfect size for the plane." It features a hanging-clothes compartment and a waterproof pocket. She added that this is her second edition of the bag. The first did not wear out; it got stolen in an apartment burglary. And she also likes the bag comes with its so-called "simple as that" warranty which says the company "will cover the repair of all functional aspects of your Briggs & Riley bag for life."
Added Terca: "Buying a good bag once is a better deal than constantly replacing cheap bags."