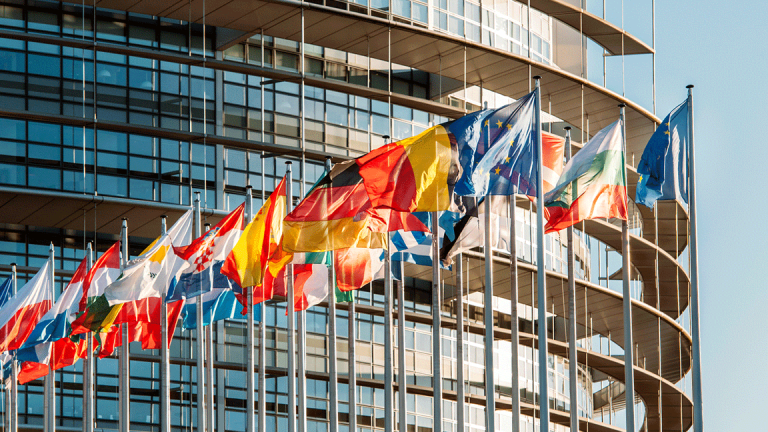 Despite the Headlines, U.S. Travelers Will Not Need Visa to EU in 2021
European Commission spokesperson tells TheStreet that stories about visa required by 2021 for European travel are incorrect. But plans are underway requiring extra step for travel.
U.S. travelers to the European Union will not need a visa to visit the region in 2021, a spokesman told TheStreet, despite the headlines you might have seen over the weekend.
"The EU is NOT planning to introduce a visa-obligation for US-citizens," a spokesman for migration, home affairs and citizenship at the European Commission told TheStreet in an email Saturday morning, adding that "there have been no new official announcements" from the commission about the matter recently.
Some major media outlets initially reported at the start of the weekend that U.S. travelers would need visas to travel to the EU by 2021, but later on Saturday corrected their stories -- several of which were based on a travel company website. 
What the EU has decided to introduce is a European Travel Information and Authorization System -- known as ETIAS that will process "pre-travel screening" for travelers. News of the system is not new.
Visitors from so-called visa "liberalisation countries" -- which include the U.S. -- will under the system continue to be allowed to travel to the EU without a visa, but they will be required to obtain travel authorization prior to their travel.
"ETIAS will be a simple, fast and visitor-friendly system, which will, in more than 95% of cases, result in a positive answer within a few minutes," according to the commission. 
The authorization will cost a nominal amount and will cover travel for a three-year period. 
Getting authorization would not "reintroduce visa-like obligations" or even require a visit to a consulate. It will also not require biometric data.
The EU moved forward with establishing the ETIAS system in summer 2018, and its target date for implementation is sometime in 2021.
"The website referred to in some of the media reports today is not an official EU website. There have been no new official announcements made on ETIAS from our side recently," said the commission's spokesman on Saturday.
Some press reports about the supposed visa had linked to a commercial travel company with a name similar to ETIAS.
This story has been updated.