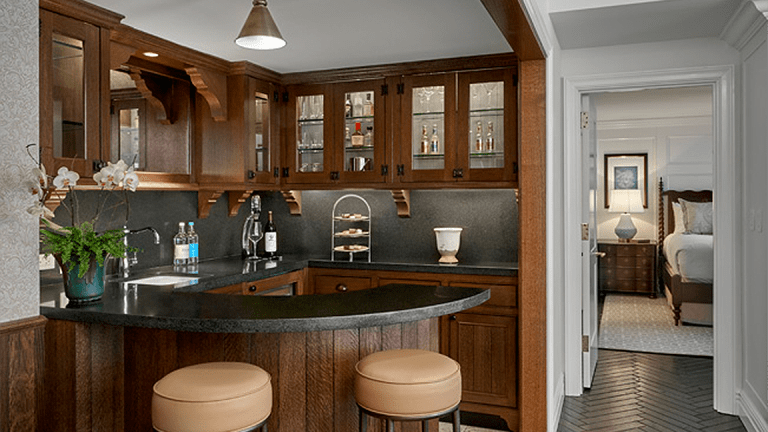 Best Luxury Hotel Amenities for the Weary Business Traveler
Knowing you're stepping off the plane and heading to elevated amenities makes that red eye more bearable.
Weary business travelers want more than a bed to pass out in and a place to stash their stuff after a red eye behind them and marathon meetings ahead. Both chain and boutique luxury hotels recognize the necessity of making these road warriors' lives easier, and they accommodate their niche, if not unique, needs. 
We take a look at some of the best luxury amenities for business travelers, ranging from private butlers to full complimentary liquor bottles in the suite bar.
Deer Path Inn
The British-themed inn in the well-heeled town of Lake Forest just outside of Chicago is no stranger to hosting executives and CEOs who make good use of their amply spaced board rooms.
When you're not taking meetings or business dinners in their luxurious English dining room,  The Deer Path Inn suites not only feature an array of complimentary full-sized liquor bottles and wine, but also a selection of snacks, pastries and desserts to consume at your leisure. Need to freshen up before a big meeting? Molton Brown toiletries, and a heated towel rack will help you forget you just flew across the country already twice this week.
More of What's Trending on TheStreet:
What Moves Markets, What Doesn't, and How to Tell the Difference