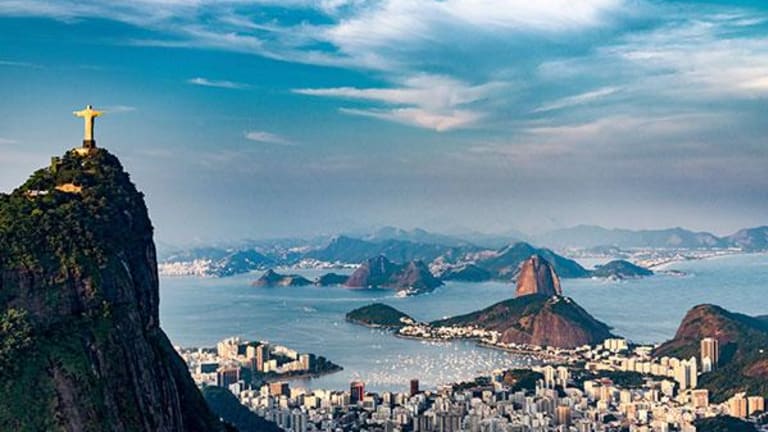 10 Most Popular International Travel Spots for the Rest of the Summer
Rio and the Olympics still take the top spot, despite the Zika virus, but friendly exchange rates have made Canada and Europe appealing.
There's still a whole lot of summer left, but the world's most popular destinations are saving their most affordable weeks for last.
There are all sorts of off-peak dates dotting the travel calendar in early weeks of December, January and early summer. However, most of the best deals don't start until late August. Rick Seaney, chief executive of travel site FareCompare.com, notes that the last week in August begins fall bargain travel season as children go back to school, older kids leave for college and parents spend their time back-to-school shopping and shuttling. During that time, demand for hotel rooms and flights plummets, recovers briefly for Labor Day and then slides into autumn.
"As for airfare prices, they can drop as much as a third or more over summer airfare," Seaney says. "For my money, autumn is the best time of the year for a vacation: it packs the one-two punch of great weather and great airfare prices."
As travel site Hopper figured out, booking a late-August trip cuts summer travel costs costs significantly. Domestic airfares that hover around $375 for July and August weekend dates drop closer to $300 during the last two weeks of August, with the best fares available on Tuesdays and Wednesdays. With international flights, you can save as much as 17% as airfare drops from an average of $1,100 in July to $850 in late August.
The folks at TripAdvisor Vacation Rentals note the cost of rental homes are sliced nearlybetween the start of August and mid-September. Domestically, houses in Edgartown, Mass. on Martha's Vineyard that averaged nearly $3,000 a week in August drop to about $2,150 a week in post-Labor Day September. Spots in Ocean City, Md. that fetched $1,500 a week in August slump to less than $1,100 by September.
"Early fall is a great time for a vacation - travelers can avoid the humidity and crowds of the peak summer travel period, but still enjoy beautiful warm weather, while saving substantially on the cost of their vacation rental," says Laurel Greatrix, a TripAdvisor Vacation Rentals spokesperson. "Rates drop across most of the U.S, particularly in beach destinations, and budget-conscious travelers can easily save themselves one-quarter to half of what they'd pay in July."
Yes, this even applies to international travel. With help from the folks at TripAdvisor Vacation Rentals, we looked at the Top 10 international destinations for their vacation travelers and found a stark difference between their peak summer travel days and those lingering last days before fall. The savings can be significant:
This article is commentary by an independent contributor. At the time of publication, the author held no positions in the stocks mentioned.