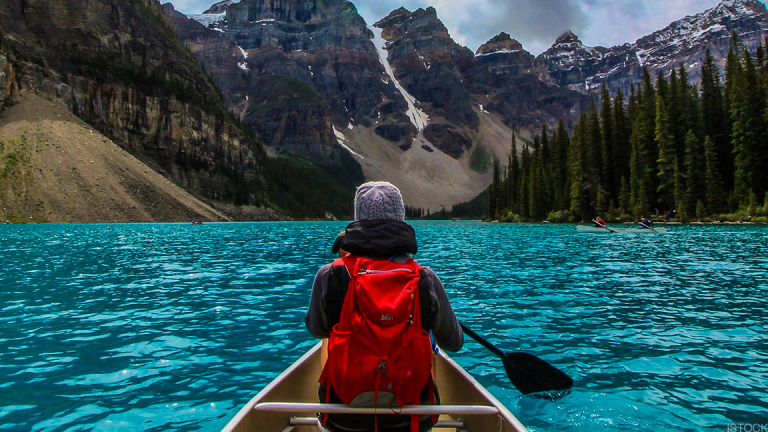 Travel Checklist for Road Warriors and Vacationers
Follow these tips for an uneventful business or leisure trip.
Unless you can fly on a private plane and have a driver waiting to take you to your final destination, traveling can be tedious, especially with delayed flights, long lines and terrible airport food options. As we head into the winter season and weather hazards such as black ice, snow storms and blizzards arise, the potential for chaos increases.
Both your vacations and business trips will go without a hitch if you follow this handy to-do list and spend some time doing prep work. Even if you're a light packer, throwing together your belongings at the last minute is no longer sufficient.
Whether you're packing for a trip in warm or frigid weather, here is a checklist of what to bring with you so you can spend your time checking out the sights and not shopping for necessities.
Warm Weather Clothing Basics
T-shirts
Long-sleeved casual shirts
Dress shirts
Shorts
Dresses
Swimsuits/cover-ups
Work-out top and shorts
Underwear
Socks/stockings
Sleepwear
Jeans
Pants
Suit
Tie
Belt
Sunglasses
Leisure shoes
Sandals/flip flops
Hiking/athletic shoes
Dress shoes
Cold Weather Clothing Basics
Long-sleeved casual shirt
Dress shirt
Suit
Dress/Skirt
Belt
Tie
Pants
Jeans 
Light jacket
Heavier coat
Hiking/athletic shoes
Boots
Hat
Gloves
Scarves
Dress shoes
Essentials for All Weather
Umbrella
Laundry bag
Passport
Books or e-books
Laptop/tablet and charger
Headphones/earbuds
Travel pillow
Snacks, gum, mints
Extra plastic bags
Empty water bottle 
In-flight medications
Cell charger
Toiletries
Contact lens solution and holder
Face and/or body lotion
Toothbrush
Toothpaste
Bandages
Dental floss
Soap
Shampoo and conditioner
Hair gel or mousse
Hair spray
Deodorant
Brush/comb
Sunscreen
Razor and shaving supply
Birth control
Cosmetics and remover
Feminine-hygiene products
Tweezers
Insect repellent
Medications/pain relievers/vitamins
Nail file/clippers
What You Need to Know About TSA Requirements
The TSA has maintained their rules for carrying liquids on board the flight. All your toiletries must fit in containers that are 3.4oz (100ml) or smaller into one clear, plastic quart-sized bag. Bring an empty water bottle with you so you can fill it once you get past security.
If you are only traveling with your checked bag, you must leave the following items at home:
Corkscrews
Pocket knives
Pepper spray
Although many companies have cut back on business trips as more partnerships and deals can be negotiated, hammered out and discussed via FaceTime, Skype, Slack, email, text and old-fashioned phone calls, there are still meetings and conferences that must be attended.
Six Tips for Busy Airports
Stick to flying non-stop flights. This is critical if you are on a short business trip and can not miss a meeting with a client, vendor or venture capitalist. You can save valuable time and avoid delays on a business trip and get back home sooner.
One-way is sometimes cheaper. If you need to fly to several destinations within a short period of time such as a week, booking several one-way trips is often easier and cheaper than a couple of round-trip flights.
Always pack more than you think you need. Road warriors who fly often should pack extra essentials in their carry-on suitcases such as toiletries, cosmetics, business cards and cellphone chargers. This helps you avoid forgetting to pack these much-needed items and saves you time from hunting for them in your home or car.
Make sure your batteries are charged. Charge everything you might need before you get on the plane and especially if you're heading straight to a meeting or conference from the airport. It's always a good idea to bring a second smart phone charger with you in case you leave one behind in a conference or hotel room.
Don't forget the snacks. Pack some healthy snacks such as nuts, granola or energy bars, popcorn, chocolate, fruit or hard-boiled eggs to boost your energy levels, which helps you avoid the long lines at airports or train stations and save some time to make a quick business call or answer an email.
Pick some preferred hotel companies. Choosing a couple of hotel companies to stay in can help alleviate your stress levels. Not only will you accrue more loyalty points and get some free nights for when you can finally take a vacation, it means fewer apps to download on your smart phone. Check in through your app and avoid the long, congested lines, especially if there are leisure travelers staying at your hotel. The apps allow you to upgrade to a larger room or one with a better view or request extra items like towels or pillows even before you arrive. You can also leave by checking out through the app and avoid standing in another line.
Six Travel Tips You Need to Know
Weekday flights are typically cheaper. Whether you are flying domestically or abroad, flying during the week is typically cheaper. If you're taking a trip in the U.S., flying in the middle of the week such as Tuesday or Wednesday and returning on Saturday instead of Sunday can often save you hundreds of dollars. Flights that leave in the middle of day or afternoon are often cheaper - avoid the early morning and last flight of day that many business travelers take.
Don't forget about bills. Pay your bills ahead of time or sign up for bill pay or mobile banking if you are taking an extended trip such as a cross-country road trip. This helps you avoid late payments and paying additional fees. Late payments can also ding your credit score. You may not have fast or secure Wi-Fi when you are in a local hotel or restaurant, so avoid conducting too many financial transactions or looking at your bank balance and becoming a prime target for hackers.
Look for free attractions. In some cities like Washington, D.C., the national memorials and landmarks and many museums do not charge admission. Some museums, botanical gardens and zoos have free admission one day a week. Check out beaches and parks which are often free or charge a nominal fee to enter. Before you head out on your trip, see if your hotel has an enclosed or outdoor pool. If you have a membership to your local art museum, see if the museum in your destination city has a reciprocal agreement.
Find a good travel guide or two. Avoid just reading the popular websites which often feature attractions that are packed, more expensive or favor the trendy, expensive restaurants. The local tourism center remains a good place to learn about spots that have fewer visitors, offer discounts or free admission.
Look for ways to save money on food. If you're on a budget, saving money on meals can be the easiest place to save a few dollars. Start by skipping the hotel breakfast which often feature an expensive buffet with many items you may not eat, especially if you are not a morning person. Instead, look for a local cafe, pack some healthy options like energy or granola bars, chocolate or fruit or look for a food truck. Or you can book only hotels which offer free breakfasts. If you want to try the local cuisine or a trendy place, go ahead and indulge, but opt for lunch. The prices are cheaper and you can still enjoy all the famous entrees. For dinner, opting for happy hour can help you stay on your budget.
Head to destinations that are less popular. These destinations are less expensive to fly to and the hotels are often much cheaper. Not only can you avoid the overwhelming, annoying crowds, this gives you an opportunity to check out local artists, support smaller businesses and see more touristy sites since you won't be standing in long lines. Instead of Miami, head to Ft. Lauderdale or Boca Raton. Skip Venice in the summer months and check out Hungary or Bulgaria.
Whether you are traveling for work or to see family or friends, planning ahead of time can make the trip more enjoyable and memorable. The less time you spend standing in lines at the train station or airport means you can check out more local hot spots, hidden treasures or enjoying the solitude.