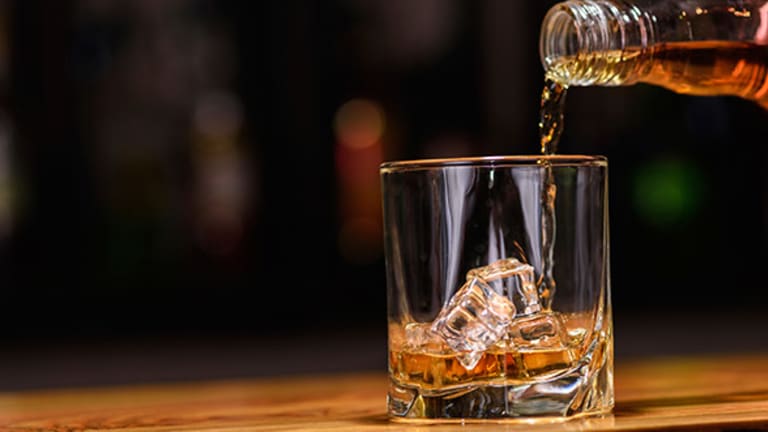 To No One's Surprise, Americans Are Drinking a Lot of Whiskey
What's interesting is how much more the volume could rise.
With all the uncertainty going on in the world, a lot of people are either drowning their sorrows or celebrating the Trump rally with the aid of their favorite liquid courage. 
Whiskey has been a popular drink for a while with seasoned and new drinkers alike craving authenticity (and it's hard to fake cask aging). Millennials are also drawn toward personal and unique cocktails, and whiskey is an excellent base for seasonal and traditional ingredients. While that blanket statement conjures up images of start-up founders with ironic mustaches demanding $22 cocktails in Brooklyn, I swear we're all not that bad. Some of us are terrible. 
However, in 2016 American whiskey (Bourbon, Tennessee and Rye) revenues were up 7.7% to $3.1 billion, an additional $222 million. Volume was also up 6.8% to 21.8 million cases.
"The continued growth of the spirits sector clearly demonstrates that adult consumers' taste for and interest in premium distilled spirits, across all categories, is trending upward," said Distilled Spirits Council President and CEO Kraig R. Naasz. He attributes the growth of whiskey driven by traditional products and assumedly a culture that appreciates the nostalgia of it. 
There was also notable strength across all whiskey price categories -- value being the cheapest and superior premium being the more expensive. 

But what's really interesting is the sheer amount of room for growth. Look at how much whiskey people were drinking in 2017 compared to 1970. 
-  Value volume up 11.4% (3.7 million), revenue up 13.1% to $217 million -  Premium volume up 5.6% (5.6 million), revenue up 7.6% to $598 million -  High End volume up 5.0% (10.4 million), revenue up 5.7% to $1.8 billion -  Super Premium volume up 11.8% (2.1 million), revenue up 13.5% to $467 million

While we're still nowhere near consumption since the age of disco, the sheer volume seems to be on an upward trend. Hang onto your jauntily tipped Harris Tweed hats: whiskey is on the up and up. 

Updated from February 11 with new details.