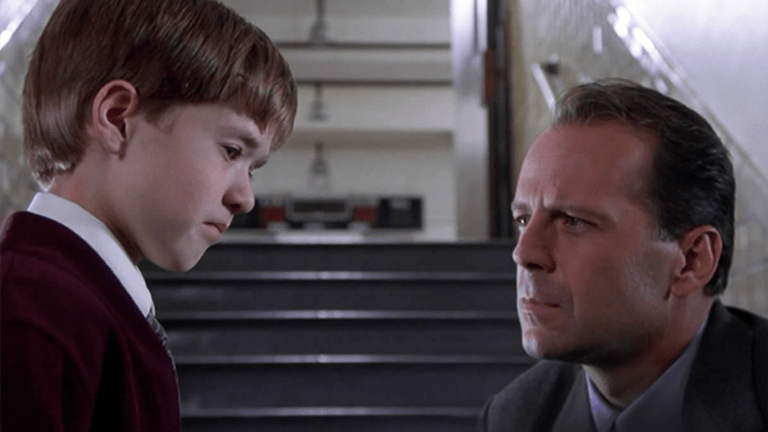 These Are the 10 Biggest August Movie Blockbusters in History
This is a terrible month for movies, unless you can see dead people and comic-book misfits.
We know Hollywood would love it if August salvaged this year's summer box office, but the odds are against it.
For the last decade, August hasn't been kind to Hollywood, theaters or moviegoers, for that matter. According to BoxOfficeMojo, August has broken the $1 billion mark just once during that span, , thanks to a pleasant surprise from "Guardians of the Galaxy" in 2014. In the meantime, June box office returns have broken $1 billion in the United States 13 times since 2000, compared to 11 for May and 10 for July.
That's a shame, since Hollywood would need a nearly $1.4 billion August to salvage this absolute wreck of a summer. "Dark Tower," a questionable action-oriented adaptation of Stephen King's saga, isn't going to get it there with a sad $19.5 million opening on August's first weekend. Neither will "Nut Job" and "Conjuring" sequels. Unless the Ryan Reynolds/Samuel L. Jackson vehicle "The Hitman's Bodyguard" or the horror film "Polaroid" come up big this month, we may be staring down the least-lucrative summer movie season in more than a decade.
That should surprise absolutely nobody. Sure, there are still new "Thor" and "Star Wars" movies later this year that could yield blockbuster numbers, but overall movie ticket sales haven't come close to the 1.57 million tickets sold in 2002. Fifteen years later, despite nearly 300 more films released each year and an average ticket price almost 60% higher than it was in 2002, theater chains including AMC and Regal will be fortunate if 1.3 million tickets sell this year.
But few of those will sell in August. Just two years ago, August ticket sales hit $524 million. Not only is that roughly half of August's box-office take from a year earlier, but it's less than the August slate of movies brought in back in 1999. There was a time when August was a reliable dumping ground for underdog comedies and underrated thrillers, but today August is just a dumping ground, period.
Instead of surrendering the end of summer and just assuming that everyone will be back-to-school shopping or taking those last vacation days, perhaps Hollywood can look to the past to see what worked before. With help from BoxOffice Mojo, we gave previous August lineups a look and came up with the ten biggest films the month has ever produced, adjusted for inflation. People will go out to the movies during the dog days of summer, but only if you give them something to see.
Not every movie can fill the seats. Check out the biggest summer movie flops of all time. 
More of What's Trending on TheStreet:
These 10 Office Catch-Phrases Will Drive Your Coworkers Absolutely Insane