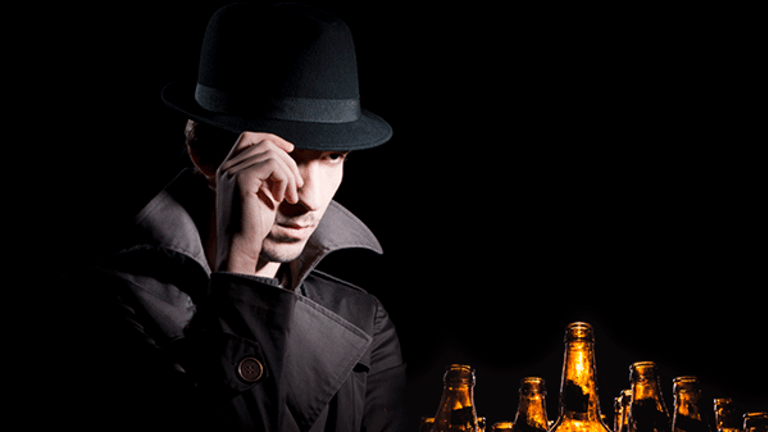 These Black Market Beers Cost More Than Your Monthly Income!
Reselling beer is illegal, but high-priced rarities are too much for geeks to resist. Ready to tap that asset?
There is nothing legal about black-market beer sales, but that doesn't stop them from being lucrative.
Each day, people across the U.S. and around the world mail each other beers from different regions with help from UPS and FedEx's forgiving alcohol policies -- or the U.S. Postal Service's lack of interest in examining your "yeast samples" much further. Without a license to ship or state law that allows for shipment of beer, just sending this beer alone flouts the law.
When you actually take money for the beer you're sending, that's outright illegal.
This has been going on for a long while, and brewers have made it clear that they absolutely hate seeing their beers resold for huge markups in unknown condition. Yet their wares have appeared online at an inflated cost thanks largely to a loophole that allows sellers to list "collectible beer bottles," regardless of whether they're empty or not.
Pressure from the beer industry got eBay to forbid the sale of those "collectibles" four years ago, but demand hasn't weakened. Six years ago, craft beer was just 5.7% of the total U.S. beer market by volume, according to the Brewers Association craft beer industry group. Today, it's up to more than 12.2% as volume increased from 11.5 million barrels to 24.1 million during that same stretch. Yet even as the number of breweries in the U.S. has climbed from fewer than 2,000 in 2011 to more than 5,300 today, scarcity remains a favorite marketing tactic among brewers.
Toppling Goliath Brewing Company in Decorah, Iowa, last released its Kentucky Brand Brunch Stout (KBBS) in January; only 1,000 people were able to get a bottle. A 12-ounce bottle of it was sold as part of a $200 package, along with two bottles of the brewery's Assassin barrel-aged imperial stout and two glasses. Today, that 12-ounce bottle alone fetches nearly $1,000 on a black-market beer resale site. De Garde Brewing in Tillamook, Oregon, produced fewer than 1,100 barrels of its barrel-aged and spontaneously fermented beers last year, but still manages to sell 750-milliliter bottles of its Bu Weisse for as little as $5. That hasn't completely prevented De Garde beers from showing up online—or kept bottles of its Broken Truck lambic from selling for as much as $475
Scarcity made legends out of beers including Dark Lord imperial stout from 3 Floyds in Muenster, Ind., Abraxas from Perennial Artisan Ales in St. Louis, and Cable Car Kriek from Lost Abbey Brewing in San Marcos, Calif. As other small breweries have embraced special releases as a means of plowing piles of money back into their breweries, there's been an abundance of "rare" beers.
That's only made online marketplaces for them even bolkder. One of them, BeerBlackBook.com, serves as an aggregator for sites of indeterminate origins that allows sellers to post "collectible beer bottles" for sale at whatever price they wish for a nominal fee. We browsed their recent transactions and 15 of the priciest selections available. For bottles that cost below $10 in many cases, they come with a premium that punishes collectors for their laziness:
These black market beers cost more than some people's monthly income!
Don't miss these galleries on TheStreet:
10 of the Most Worthless And Expensive Olympic Venues of All Time
15 Killer Fall Travel Deals
10 Absolutely Worthless Pieces of Sports Memorabilia
The 30 Nastiest Storms in Recent U.S. History Have Caused Mind-Blowing Damage