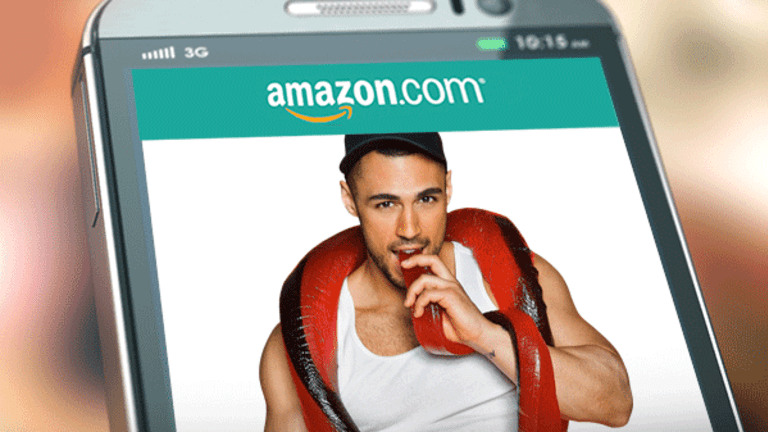 The Sinner and Saint's Guide to New Year's Resolutions
The saintliest exercise equipment pairs with the most sinful supersized candy.
Editors' pick: Originally published Dec. 28.
The changing of the year always seems to bring promises of better diets, more (some) workouts and new attitudes.
But are you really going to change? Probably not.
We took some of the best exercise equipment we could find on Amazon and paired it with a selection of the most decadent, calorie-filled ruin-your-dinner-and-your-life candy.
Enjoy those resolutions. They tend to go out the window with the wrapper. 
Beyond providing yet another obstacle to hit your head on, with 12 comfortable grips and various handles, this bar provides everything you need for the perfect (attempted) pull-up or chin-up. For those more technically challenged, it also includes an easy to follow at-home assembly guide. 
It's a good thing it's built to hold up to 300 pounds with a lifetime warranty. It'll need to be up to the challenge when paired with a 5-pound, 1,070 calorie Hershey bar. 
CAP Barbell Hex Dumbbell Set With Rack
These blak cast iron Helix dumbbells can be used to strengthen muscles in both the upper and lower body. (What a bargain!) The added bonus of a rack saves you from stubbing your toes on one of these babies in the middle of the night. 
You'll need to bulk up if you plan on being able to lug around a 16 ounce Jawbreaker. The thought of that Herculean task may be the encouragement you need to go for that additional rep.
PSA: You may want to contact a good dentist as well. 
What was once a beloved children's game is now your worst nightmare. With grips coated with memory foam for comfort, this tangle-free cable jump rope can be used to achieve the maximum workout. It also includes a "Jump Rope Mastery' video with new techniques and workouts as if regular jumping isn't terrifying enough. 
After the fifth time you trip over your own two feet, give yourself even further elementary school PTSD with the "World's Largest Box of Nerds." One and a half pounds of straight sugar will give you plenty of reason to keep jumping. 
If you're ready to run, but hate the cold, seeing people and the outdoors in general, the NordicTrack will make a fantastic addition to your basement. This treadmill allows you to set the incline up to 10%, and includes a built-in sound system as well as 20 built-in workouts designed by a certified personal trainer. Now you can skip the gym and quietly suffer in the peace of your own home without the judging eyes of those too fit for their own good.
When you finally finish your run, feel free to indulge in this disgustingly large gummy bear. Don't worry -- at over 6,000 calories, it will only take you approximately 158,826 steps to burn it off.
Wonder Core Smart Fitness Equipment
It turns out that you're probably doing sit-ups wrong. This new-age torture device promises to provide total body toning and cardio in one complete system, allowing the user to focus on their upper, middle and lower abs and obliques.
If gummy bears and traditional cardio aren't your speed, this 26-pound gummy python and its over 450 servings will only cost you over 330,000 "easy" sit-ups. At least it's gluten-free.
Disclosure: TheStreet has advertisers and partnerships; we may get a share of the revenue from your purchase.