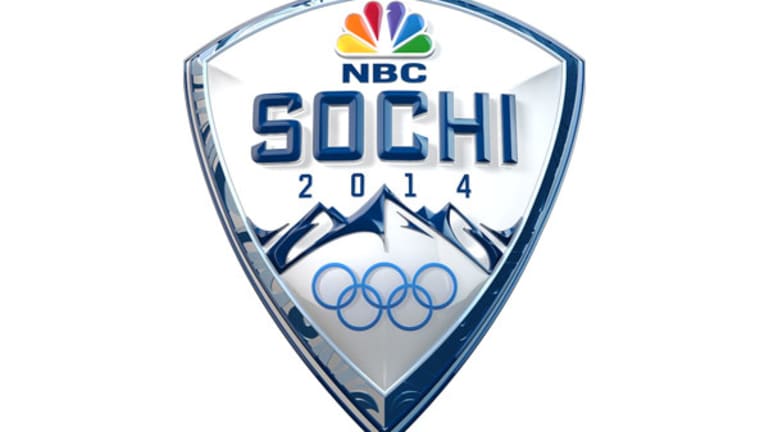 NBC Olympic Coverage Is Killing Cord Cutters
NBC's "TV Anywhere" approach to the 2014 Winter Olympics in Sochi, Russia, is pushing viewers toward paid subscription services while clamping down on free content.
PORTLAND, Ore. (TheStreet) -- So maybe you managed to skate through the National Football League season using only an antenna and a patient bladder. Maybe after the last season of Breaking Bad hits Netflix this month, you will have watched the whole series without seeing it on AMC or subscribing to cable or satellite television service.
You're not going to be able to cut the cord on the Winter Olympics so easily.
As everybody discovered Friday when NBC outright refused to stream the opening ceremonies, the network's "TV Everywhere" approach to the games in Sochi, Russia, is a bit more "TV" than "Everywhere." If you're not a pay television customer, you're relegated to hoping that some full clips pop up on NBC's site or YouTube a day later or crossing your fingers that the event you wanted to see will be rebroadcast on NBC before someone online spoils the whole thing for you.
Oh, you can still watch the Olympics without cable. But much of the wall-to-wall coverage will be taking place on Comcast's NBC Sports Network, while the more esoteric fare jumps to USA, MSNBC and CNBC. NBC has online streaming and an app for mobile devices, but they require users to authenticate their paid subscription to a cable or satellite service.
Folks with antennas and online access can't even watch the Olympics the same way cord-cutting NFL fans watch football. Sure, you'll get the network broadcast, but NBC's broader Olympic coverage is like DirecTV's NFL Sunday Ticket -- complete with a "Gold Zone" online feature for gold-medal rounds similar to the Sunday Ticket's Red Zone channel for scoring drives. Without it, you miss a whole bunch of games and events and are forced to watch whatever marquee event the network wants to broadcast.
NBC paid $775 million for the broadcast rights to the Sochi games alone and $4.3 billion for the rights to broadcast various Olympic Games through 2020. Its plan to offset those fees involves A) Making you watch live content and the commercials that come with it B) Making you watch that content on cable channels and bringing in subscription fees (USA makes up 71 cents of your monthly cable bill, while NBC Sports Network comes out to 31 cents a month, according to SNL Kagan) or C) Letting you watch the cable content you're paying for online, but couching it in digital ads.
Also see: How NBC Put the Olympics Everywhere>>
It can't do much of that if you're cutting cords willy-nilly and refusing to get on board with pay TV. Instead, it's turned "TV Everywhere" into a big lure. Much as record companies used to air videos on MTV in the hopes they would make people buy the rest of the album, "TV Everywhere" gives away the network content for free to drive cable subscriptions and the online/mobile access that comes with them.
You'll get the rebroadcast of the women's figure skating final for free, but if you want to see some ski jumping or biathlon, you'll have to pay up. As we mentioned last week, it's a concept that's catching on elsewhere as well. CBS and Turner's TBS, TNT and Tru TV paid billions for the rights to the NCAA Men's Basketball Tournament and have begun streaming every game to mobile devices as well. You want to see those games, you say? Great, just verify you're a cable or satellite customer paying $1.21 a month for TNT, 59 cents a month for TBS and 9 cents a month for Tru TV and you can watch all you want. No, using a cable company as an Internet service provider and paying for their most low-grade cable bundle won't work, either. ESPN's Watch ESPN app and its tight restrictions proved that they caught on to that ploy long ago.
Hoping to catch the World Cup this summer? Yeah, about that. Disney and its ESPN and ABC networks still have the rights for one more year and aren't about to allow you to watch their little investment for free. Would they consider a free stream of the final that's airing on ABC anyway? Don't count on it.
So now that your Olympic cord-cutting hopes have been almost completely pulverized, we're going to offer you the slightest ray of hope. As writer Amadou Diallo at Forbesnotes, the BBC and Canada's CBC are streaming live event coverage online and through mobile apps. That's right, public television stations in Canada and the United Kingdom are footing the bill for Olympic coverage and making it readily available for all of their citizens. Hey, why not? Those nations support their Olympic teams with public funding, so why not broadcast their efforts?
Also see: 5 Olympic Sponsors Taking a Big Gamble on Sochi>>
It's a bit of a different story here in the U.S., where Olympic athletes -- unlike NFL teams, Major League Baseball teams, National Basketball League teams and any other sporting entity that wants to build a facility in a U.S. -- don't get public funding and rely on donations and corporate sponsors. That leaves U.S. Olympic broadcasts open to the same free-market principles, but also keeps U.S. athletes off television back home more often than not.
As Diallo mentions, the BBC and CBC streams don't require a TV subscription or logon, but do require that users be blocked by their geographic location. There's a way around this, of course, and it simply requires masking your local IP address and replacing it with one that makes you look as if you're in Canada or the UK.
There are virtual private network (VPN) services out there that will do this for you, but is it legal? Eh. Kind of. Sort of. Technically. It would violate CBC and BBC's terms of service, but wouldn't necessarily trigger the Computer Fraud and Abuse Act that would make it a criminal offense. Each country could try to go after a user and make an example out of him or her, but it's more likely that they'd start flagging addresses and closing loopholes.
There's also the fact that it's an awful way to stream video. If you have some fat-pipe bandwidth, maybe using a remote server in Canada or the UK won't slow you down too much. Still, you're cutting away 10% to 20% of your bandwidth just by using a VPN.
NBC and Comcast know this and are fully aware that the best option for streaming their Olympics is to play by their rules. That means either keeping the cord intact or living with a lot less Olympic fanfare.
-- Written by Jason Notte in Portland, Ore.
>To contact the writer of this article, click here: Jason Notte.
>To follow the writer on Twitter, go to http://twitter.com/notteham.
>To submit a news tip, send an email to: tips@thestreet.com.
RELATED STORIES:
>>How NBC Put The Olympics Everywhere
>>10 Completely Worthwhile Collectibles
>>10 Crazy Prices Paid For Sports Memorabilia
Jason Notte is a reporter for TheStreet. His writing has appeared in The New York Times, The Huffington Post, Esquire.com, Time Out New York, the Boston Herald, the Boston Phoenix, the Metro newspaper and the Colorado Springs Independent. He previously served as the political and global affairs editor for Metro U.S., layout editor for Boston Now, assistant news editor for the Herald News of West Paterson, N.J., editor of Go Out! Magazine in Hoboken, N.J., and copy editor and lifestyle editor at the Jersey Journal in Jersey City, N.J.