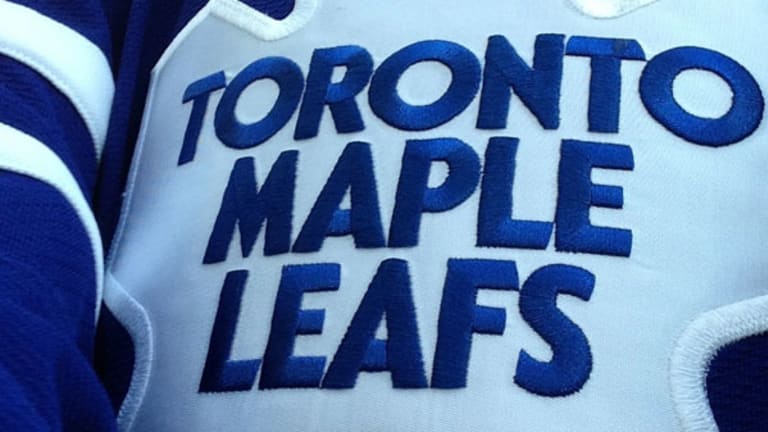 MSG, BCE, RCI and CMCSA in TheStreet's NHL Playoff Edition
Rocco Pendola discusses four companies that care about the NHL Playoffs before having some fun with his Round One predictions.
NEW YORK (TheStreet) -- For more than a year, I have touted the virtues of big media stocks, particularly the ones with the strongest sports presences. Now, it's go time. It all comes together for three of the major players -- and top performers -- of the last year.
MSG
data by
Madison Square Garden
(MSG)
.
Rogers Communications
(RCI)
. And
BCE, Inc.
(BCE)
(formerly Bell Canada).
Also see: Baseball: Cheapest Professional Sport in the Land >>
The power and uniqueness of these companies shows. Each owns teams that are in the NHL Playoffs -- New York Rangers (MSG), Toronto Maple Leafs (RCI, BCE) and Montreal Canadiens (BCE, minority stake). The arenas they play in -- Madison Square Garden (MSG) and Air Canada Centre (RCI, BCE). Of course, BCE owns Canada's
The Sports Network
(TSN), which will air some NHL Playoff games. In the U.S., shout out to
Comcast
(CMCSA)
, owner of
NBCUniversal
, which will run the full slate of games between its NBC Sports Network, MSNBC and CNBC.
Will having the market cornered on hockey cause these four stocks to keep going up? (CMCSA has popped nearly 37% over the last year). Not directly. Hockey, in and of itself, doesn't drive these stocks. Certainly, you can make the case that it does in Canada with RCI and BCE, but I want to take this to a higher level. It's not about the specific content; it's about the strategy.
Also see: Have Big Media Stocks Run Too Far? >>
Own the team. Own the venue. Own, in some cases, the television rights. Own some or all the advertising/promotional streams. And, in some cases, own the systems that deliver the content to people's homes. Talk about synergy.
These four companies have it. RCI and BCE to an extent not even possible in the difficult regulatory environment -- relative to Canada -- of the U.S. And, MSG and CMCSA to the greatest extent allowed by law, as we know it, in America.
I'm just waiting for another major media company to make a move on a MSG or CMCSA or pick up a sports franchise or venue of their own.
I'm also looking forward to Round One of the NHL Playoffs kicking off Tuesday night. Here's how I think it's going to go down.
Pittsburgh Penguins over the New York Islanders in 7 games
Ottawa Senators over the Montreal Canadiens in 6 games
New York Rangers over the Washington Capitals in 5 games
Toronto Maple Leafs over the Boston Bruins in 6 games
Chicago Blackhawks over the Minnesota Wild in 5 games
Detroit Red Wings over the Anaheim Ducks in 7 games
Vancouver Canucks over the San Jose Sharks in 6 games
Los Angeles Kings over the St. Louis Blues in 6 games
In the Stanley Cup Finals, Toronto knocks off Chicago in 7 games.
Leave your Round One and Final predictions in the comments' section along with jokes that poke fun at my pick of a Stanley Cup for the Leafs!
--
Written by Rocco Pendola in Santa Monica, Calif.
Rocco Pendola is
TheStreet's
Director of Social Media. Pendola's daily contributions to
TheStreet
frequently appear on
CNBC
and at various top online properties, such as
Forbes
.