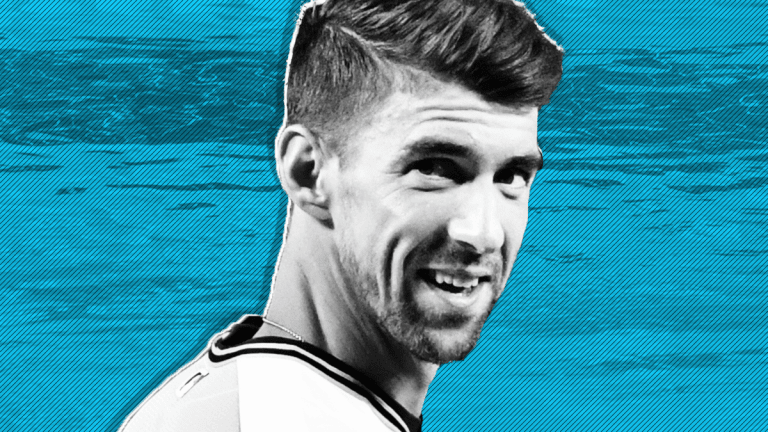 What Is Michael Phelps' Net Worth?
A legend in Olympic pools around the world, Michael Phelps is now leading a life of leisure and giving back, as one of the wealthiest athletes in the world.
Michael Phelps is the most decorated Olympic athlete in history, with 28 medals overall and 23 gold medals earned in swimming, as a member of the U.S. Olympic team.
With the exception of a modest stipend for medal winners, U.S. athletes aren't directly paid for participating in the Olympics. Still, supernovas like Phelps earn millions in indirect payments, mostly from brand sponsorships, book and film deals, personal appearances, and social media engagement after the Olympic games are over.
What is Michael Phelps' net worth and how did he earn it? That's a tale worth telling, so dive right in to get the real story.
Michael Phelps' Net Worth
Phelps' success in the Olympic pools has earned him over $60 million, making home one of the most successful and wealthiest amateur athletes in U.S. history.
His annual salary varies from year to year, but financial data shows that Michael Phelps earns about $9.3 million annually, or about $780,000 a month and $180,000 a week.
The vast bulk of that money comes from advertising sponsorships, investments and the value of his Baltimore condo (more on that below.)
All told, Phelps has earned an estimated $98 million in his professional life in before-tax income.
Life and Swimming
Michael Phelps was born June 30, 1985 in Baltimore, the son of Michael, a retired Maryland state trooper and Deborah, a middle school principal.
Phelps has two siblings and grew up in a middle-class setting, attending Rodgers Forge Elementary, Dumbarton Middle School, and Towson High School, with swimming becoming both a passion and a gold-plated future early on in life.
Physical prowess was baked into the cake with the Phelps family - Michael's father was a high-school football standout who earned a tryout with the NFL's Washington Redskins in the 1970s.
Phelps caught the swimming bug early, hitting the pool at age 7 after his sisters experienced some success as young swimmers (Phelps has been quick to credit his sisters for his early interest in swimming, which proved to be a great outlet for his intense energy, even at a young age.)
At 10 years old, Phelps held the U.S. record for the 100-meter butterfly, and caught the attention of high-profile swim coaches. Soon after, he began training at the North Baltimore Aquatic Club under the watchful eye of renowned swimming coach Bob Bowman.
It wasn't long before Phelps really went national as a swimmer, earning a coveted spot at age 15 on the U.S. Olympic team for the 2000 Summer Olympic Games in Sydney, Australia. That made Michael Phelps the youngest U.S. male swimmer in 68 years and he as up to the task, earning a spot in 200-meter butterfly finals, where he finished fifth.
Success in the 2001 world championships, where Phelps earned his first world title, propelled him to the 2004 games in Athens. There, his star ascended, winning his first-ever gold medal in the 400-meter individual relay in a world-record time. He followed up in grand style with a gold medal in the 200 butterfly and a gold medal in the 4x200 meter relay, the 200 individual medley, and the 100 butterfly.
A gold medal in the 4x100-meter relay gave Phelps six gold medals in the Athens games, and set the stage for more heroics in the 2008, 2012 and 2016 games, in Beijing, London, and Rio de Janeiro respectively.
In the 2008, 2012 and 2016 games, Phelps added to his medal case, earning 17 more gold medals, cementing his status as one of the most celebrated Olympic swimmers in history.
2008, though, stood out as Phelps' hallmark Olympic appearance. He won a record eight gold medals at the 2008 games, with seven of the eight gold medals coming in world-record form. The eight gold medals bested the efforts of U.S. swimming legend Mark Spitz, who won seven gold medals at the 1972 Olympic Games in Munich.
After the 2012 Summer Olympics in London, where Phelps won four more gold medals, he announced his retirement to the world, stating that "I'm done. I'm finished. I'm retired. I'm done. No more," and that "I just wanted to be done with swimming and didn't want anything to do with the sport anymore."
Yet Phelps eventually did come out of retirement in 2014, winning another world championship event and earning a spot on the 2016 Olympic swim team. In Rio, Phelps won five more gold medals, and was able to truly enjoy the experience with his wife Nicole and son Boomer (the couple now has a second son named Beckett.
He immediately retired from competitive swimming at age 31, basking in the glow of being the most decorated Olympic swimmer of all time, and being both the youngest (2000) and oldest (2016) U.S. Olympic swimmer during his career, which spanned from age 15 to 31 years of age.
Michael Phelps' Endorsements
When estimating Michael Phelps' net worth, it quickly becomes apparent that the Olympic champion makes most of his money through product branding and endorsements.
His deals with major brand corporate names have included Speedo, Visa (V) - Get Free Report , Subway, Wheaties and Louis Vuitton (LVMUY)  . More recently, Phelps has inked sponsorship deals with Under Armour (UAA) - Get Free Report , Omega, Master Spas, Sol Republic, 800razors.com, and Aqua Sphere.
The financial amount of the deals vary. For instance, the Under Armour deal was estimated to bring Phelps $5 million in income. When he was a competitive swimmer, Phelps earned so-called "one-off" income, as when he earned a $1 million payment from Speedo for beating Mark Spitz' Olympic gold medal record. (To his credit, Phelps immediately donated the money to charity.)
All told, Michael Phelps has earned over $75 million in advertising and sponsorship dollars (tax included) in the course of his career compared to approximately $2 million from swimming income over the same time period.
In other words, while swimming set Michael Phelps up for championship glory, it was the resulting public branding and sponsorship deals that give the Olympic champion the tens of millions of dollars in net worth that he lives on today.
Michael Phelps' House
In 2015, Michael Phelps bought a home in Paradise Valley, Ariz. for $2.5 million and sold the same property for an estimated $3.5 million in 2018.
Phelps and his family decided to remain in Paradise Valley, buying a new 10,000-square-foot home, also in 2018.
Phelps also sold his Baltimore townhome for $916,000 in July of 2016.
How Does Michael Phelps Spend His Money?
Michael Phelps is first and foremost a major charitable giver, but he likes his creature comforts, as well.
For example, Phelps loves his luxury vehicles; he owns a Cadillac Escalade, a Mercedes-Benz SL63, a BMW 760Li, and a classic Range Rover among other vehicles.
Besides his Arizona home, Phelps has spent his money on charitable efforts, starting his own foundation and working with Colgate (CL) - Get Free Report on a hallmark campaign about water conservation called "Save Water."
His hobbies include golf, travel, video games, spending time with his family, and he continues to build his self-proclaimed "water brand" as an ambassador throughout the world.
It's never too late - or too early - to plan and invest for the retirement you deserve. Get more information and a free trial subscription toTheStreet's Retirement Dailyto learn more about saving for and living in retirement. Got questions about money, retirement and/or investments? EmailRobert.Powell@TheStreet.com.