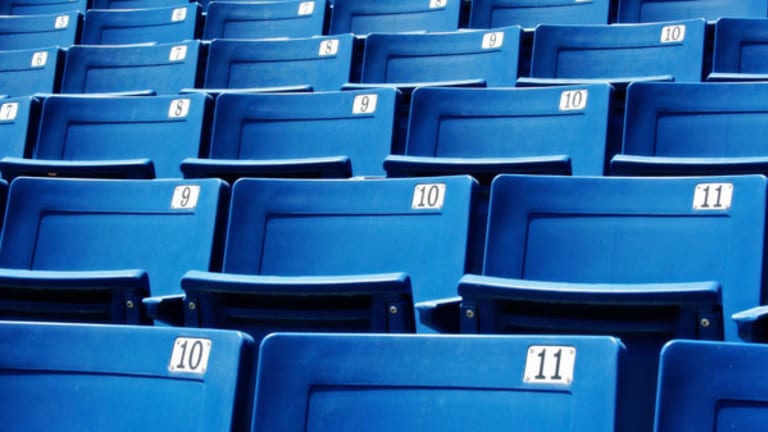 Golf World's Pain Is Your Gain
Golf travel hasn't been such a bargain in years, with favorable exchange rates, cheaper accommodations and service that treats you like royalty.
Golf travel hasn't been such a bargain in years, with favorable exchange rates, cheaper accommodations and service that treats you like royalty.
There aren't, it must be said, a lot of good businesses to be in right now, with the notable exceptions of two related fields: bankruptcy consulting and undertaking.
The golf trade is no beacon of light, and one might expect the overseas golf-travel industry to be a black hole. Two leading players in the field paint a picture of challenge on the sell side but, perhaps more important, a bright one on the (admittedly shrinking) buy side.
Scottish brothers Gordon and Colin Dalgleish founded luxury tour operator
a quarter-century ago; Gordon, the firm's president, heads the marketing from Wilmington, N.C., while Colin runs the operations from Helensburgh, Scotland. Sam Baker manages Cincinnati-based
& Baker Golfing Expeditions, which began in 1991 and focuses on international travel advice and arrangements for country clubs and their members.
Gordon Dalgleish saw signs of the market softening last August but was still taken aback by the sudden drop-off in reservations to come. "By the second half of September and into October, following the first of several really bad days on Wall Street, business turned very quickly," he said. "January and February are historically our two best sales months, but right now our business is off about 50% from where we have been historically at this point in the year."
Factors, there are a few. As Dalgleish pointed out, many overseas golf trips are taken by eight friends renting a coach and driver, "and it is virtually impossible to find eight men, none of whom is affected by the current crisis. Camaraderie being what it is, often times if everyone cannot travel, the group falls apart." Corporate trips have essentially disappeared -- companies awash in red ink don't (or, perhaps more correctly, shouldn't) entertain customers or reward the sales force, and even healthy concerns don't want to risk bad publicity by seeming out-of-touch with the belt-tightening zeitgeist.
Baker noted that veteran operator Atlantic Golf in Connecticut shuttered its doors in January, saying that bookings were down 80%, and that other small operators he spoke with at January's PGA Merchandise Show -- especially in the more price-conscious, value-oriented side of the business -- cited similar declines. (The world's two leading golf destinations, Scotland and Ireland, both experienced down seasons in 2008.) For his part, Baker claims his 2009 sales are already at 64% of 2008's total and expects a falloff of no more than 30% at worst.
"Most country club members are not afraid of losing their income, so they can take advantage of the best exchange rates and value offers we've seen in the British Isles in years," says Baker.
If the first part of that sentence may seem a tad Pollyanna, the second part is indisputable. The famed Rusacks Hotel overlooking the Old Course at St. Andrews, for example, is offering a fourth night free -- imagine "21" offering a free dessert and coffee with any entrée. The Old Course itself, Dalgleish estimates, is running at 110% of available supply, which sounds like a logjam except when you consider that it historically has operated closer to 170%, meaning tee times are more available than ever if you know where to look. Dalgleish also points to South Africa as a destination that has been particularly aggressive in their value-added offerings for his clients, in the form of special dinner events, a free round of afternoon golf, or a bottle of wine.
"It may sound self-serving," said Dalgleish, "but there truly has not been a better time to travel in several years because of the great availability at most locales, the stronger dollar" -- up 30% versus the British pound since last summer -- "and suppliers who are showing their appreciation for every traveler, and as a result, are providing great service."Baker agrees. "The bottom line is this," he said. "Those who still have jobs and secure incomes are getting the best deals in years at most any golf destination in the world."
Evan Rothman is a freelance writer living in Staatsburg, N.Y. His work has appeared in The New York Times, Sports Illustrated, Esquire, Men's Journal and other leading publications.