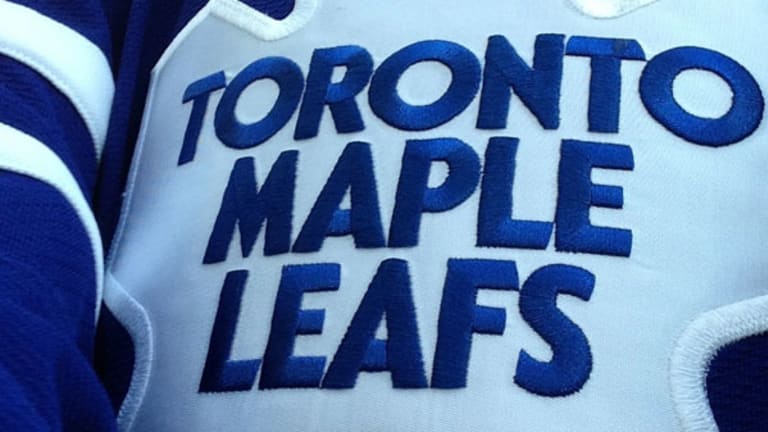 Do High Taxes Keep Teams From Winning Championships?
A Canadian tax advocacy group thinks take-home pay might be to blame for Canada's 20-year Stanley Cup drought.
NEW YORK (TheStreet) -- Purist that I am, I still read the hardcopy of The Hockey News (THN) most weeks. As such, I don't have a link for "Where The Tax Man Cometh" from the must-read publication's Oct. 28, 2012 issue.
The subtitle states
Certain cities offer better tax breaks for NHL players looking to get more bang out of their big bucks
. The article notes where the National Hockey League's Canadian franchises and a handful of U.S. teams rank in terms of the amount of after-tax income players take home.
Not surprisingly, the three California cities that have major professional hockey -- Los Angeles, Anaheim and San Jose -- also have the lowest after-tax income with a 56% average tax rate. The Edmonton Oilers and Calgary Flames tied for first, coming in with the highest after-tax income at 39%. The remaining Canadian clubs come in as follows: Vancouver (43%), Winnipeg (46%), Toronto and Ottawa (49%) and Montreal (50%).
Beyond that, THN didn't offer much thought or analysis other than an observation from an economics professor, who cited a study that shows pro soccer players in Europe are among the country's most mobile labor force members. They often move for tax reasons, which, logically leads one to believe that a) NHL players would do the same and b) teams in states with the highest tax rates (and lowest after-tax income) have to pay more to mitigate the dollars lost to government coffers.
I wanted to know more so I took the extra step of going to the study
THN
got the information from. It came from an organ-I-zation that advocates lower taxes, the Canadian Taxpayers Federation. As such, the relatively aggressive title of their press release foreshadowed a much more biased approach than the one THN used:
ARE HIGH TAXES SHUTTING CANADA'S NHL TEAMS OUT OF STANLEY CUP CONTENTION?
Where's Ron Maclean when you need him to rebuff conservative rhetoric and slippery slope jumping?
As I did, you can read the CTF's entire paper
here
.
Some other tidbits from the "study" that asks the question,
Are the confiscatory tax rates of Ontario and Quebec a factor in Canada's 20-year Stanley Cup drought?
:
With apologies to the lonely bullet point, there are no other meaningful tidbits to list.
The report by the CTF does little more than find different ways to say the same thing, over and over and over again. In some provinces and states, taxes are high. In others, they're low. And, here are some athletes we think
possibly, could have, might have 'cuz we really don't know
taken less money because, after taxes, it's actually more money to play elsewhere.
Conveniently, the CTF's analysis fails to acknowledge that, since 2000, California teams have won the Cup twice (Anaheim in 2007 and Los Angeles in 2012) and the Devils, from tax-loving New Jersey (only the California teams and the Minnesota Wild pay their players less after taxes), also went all the way twice, in 2000 and 2003. New Jersey has lost two Cups since 2000. Anaheim made a losing appearance in the finals in 2003.
So, while there is a well-chronicled Cup drought in Canada, there isn't necessarily one across the NHL among teams in states with relatively crappy take-home pay.
The CTF also glosses over -- actually I don't think it made mention of -- the woes the two most-tax friendly teams have had in recent years. Calgary and Edmonton haven't done much since the 1980s, save what now feels like flash-in-the-pan Stanley Cup appearances in 2004 and 2006, respectively.
The CTF could have been a bit more fair if it had speculated past its agenda.
Maybe NHL players opt for Canadian markets such as Toronto, Montreal and Vancouver because there are more lucrative endorsements and other money-making activities available on the side. Same goes for big hockey cities (in size and/or fan passion) with hefty taxes like New York, New Jersey, Buffalo and Minnesota. Quality of life also matters. It's not that the most tax-advantageous places aren't nice places to live, but there's something to be said for living and playing in California, New York and Canada's two largest urban centers, Toronto and Montreal.
But, none of that matters to groups like the CTF. Using the same-style rhetoric Jarvis and Gann used to dupe California with Proposition 13 in 1978 (go look it up!), the CTF merely wants to push its agenda. At the end of its rant the CTF concedes:
This paper does not claim that lower taxes will automatically lead to a successful NHL franchise.
Right. We just wanted to hit your hot button on taxes so that, maybe, somewhere down the line, you'll support one of our initiatives for lower taxes. What better way than to loosely tie high taxes to the fact that Canadian hockey teams haven't won a Cup since Montreal did in 1993 -- yes, the tax-hampered Canadians in the nation's most politically absurd province, Quebec.
I have an alternative explanation for why Canadian franchises haven't had as much success as many, though hardly all, of their American counterparts.
Canadian fans go to hockey games no matter what. There's less incentive for ownership groups to put competitive teams on the ice -- regardless of how much they spend in the process -- when they know the seats will always be filled, as is the case across the country.
I'm not going to make the same mistake the CTF did and claim
this
is the reason why, while backtracking to say that it only likely contributes. I don't believe that's the case. However, the CTF needs to bring a lot more to the table to convince me that its weak, and largely cherry-picked anecdotal argument, is any better than mine.
--
Written by Rocco Pendola in Santa Monica, Calif.
Rocco Pendola is a columnist and
TheStreet's
Director of Social Media. Pendola makes frequent appearances on national television networks such as
CNN
and
CNBC
as well as
TheStreet TV
. Whenever possible, Pendola uses hockey, Springsteen or Southern California references in his work. He lives in Santa Monica.