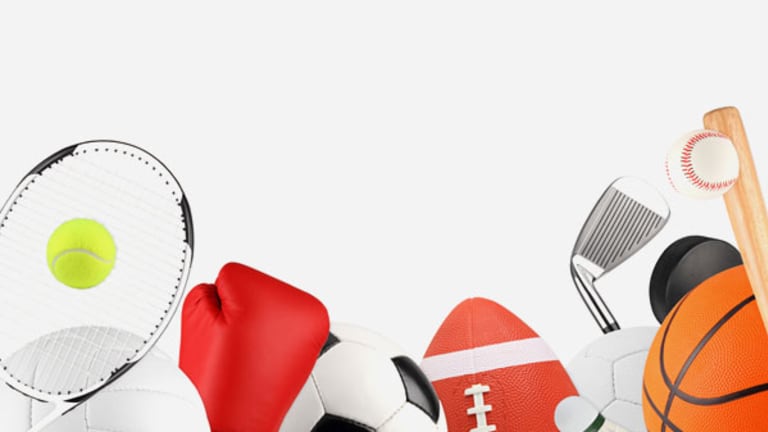 College Football Corner: Big 12 Beware
Powers in the SEC and Pac-10 learned some hard lessons in conference play last week.
With the Big 12 Conference set to begin conference play this weekend, let the full-on cannibalism begin.
Last Saturday likely gave us an early taste of what October usually delivers in droves: tough conference games that kill the spirit and wound the national championship hopes of the nation's top 10 teams.
Top-ranked USC ran into a buzzsaw in Corvallis, losing on the road to Oregon State, 27-21. No. 4 Florida lost a heartbreaker at home to Ole Miss, and No. 8 Wisconsin, favored for the first time ever at Michigan, left the Big House with its first blemish.
The tumult pushed the Big 12's finest into four of the top eight spots in the coaches' poll this week. But to assume that the conference's five 4-0 teams will graduate to 5-0 isn't a bet we'd want to take. The top four -- Oklahoma, Missouri, Texas and Texas Tech -- are heavily favored in their games on Saturday, but they all play on the road, and the denizens of Waco, Texas; Lincoln, Neb.; Boulder, Colo.; and Manhattan, Kan.; will be looking for their chances to lead Saturday night's highlight reel.
Alabama quarterback John Parker Wilson
That's not to say that last weekend wasn't kind to some: namely, now-No. 4 Alabama, which pasted Georgia, 41-30, and went a long way toward being the No. 1 team in the BCS standings when the official version is released in a few weeks. The Tide has beaten two top-10 teams already this year, but it can't look past a home game this Saturday against Kentucky.
And if you weren't doing so already, it's time to officially pay attention to the fortunes of non-BCS schools Brigham Young, South Florida and Utah, all of which still have legitimate dreams of running the table and, at the very least, breaking into the BCS derby. Speaking of Utah, the Utes meet Oregon State tonight at 9 EDT on ESPN. The Utes will need an answer for the Beavs' Jacquizz Rodgers, the nation's leading freshman rusher. But Utah also has the fifth-best defense against the run.
Here's a look at some of the other key clashes this week:
Pittsburgh (3-1) at South Florida (5-0), Thursday, 7:30 p.m. EDT (ESPN)
: It's the conference opener for Big East favorite South Florida, while the Panthers -- winners of three straight -- are looking for a signature win to prove they belong among the league's contenders. The Panthers rely on sophomore LeSean McCoy, who rushed for 149 yards last week against Syracuse. McCoy will be facing a tough Bulls run defense allowing under 60 yards a game, fourth stingiest in the nation. Last year, South Florida closed out its 2007 regular season with a win against Pitt, limiting McCoy to 55 yards on 18 carries. --
by Edison Sanon
Kentucky (4-0) at No. 4 Alabama (5-0), 3:30 p.m. EDT (CBS)
: Now that Alabama is suddenly a national title contender, the pressure will grow as each opponent sees a way to make a name for itself. The fourth-ranked Tide, fresh off a nationally televised spanking of Georgia in Athens, host an undefeated Kentucky team in Tuscaloosa. The 'Cats beat in-state rival Louisville in their opener, then fattened up on the likes of Norfolk State, Middle Tennessee and Western Kentucky. Kentucky's defense is the best in the NCAA, allowing under six points a game. They'll need to bring it -- the Crimson Tide has outscored its opponents 74-0 in the first quarter this season. That includes the first five times it had the ball against Georgia. Quarterback John Parker Wilson is now Bama's all-time leading passer, surpassing Brodie Croyle. One number that should motivate Kentucky is 2-33-1 -- its record against Alabama in a series dating to 1917.
No. 22 Oregon at No. 9 USC, 8 p.m. EDT (ABC)
: The Trojans are coming off their second loss to Oregon State in three years and now face the other team from that state that has given them trouble. The Ducks and their spectacular, outerworldly uniforms designed by
Nike
(NKE) - Get Report
, will pay a prime-time visit to Los Angeles in a game with huge Pac-10 title implications. Oregon knocked off USC in Eugene last year and currently sits atop the Pac-10 at 2-0. Justin Roper, a 6-6 sophomore, leads Oregon's balanced attack, which is averaging close to 532 yards a game. USC will be without star middle linebacker Rey Maualuga, who has a right knee sprain. Brian Cushing will shift over from his strong-side linebacking spot to man the middle.
UConn running back Donald Brown
No. 23 Connecticut (5-0) at North Carolina (3-1), 7 p.m. EDT (ESPN2)
: Both ballclubs are coming off gutsy road wins, UConn over Louisville and the Tar Heels over "the U." Randy Edsall's UConn teams are well-coached and hard-nosed and not afraid to schedule good competition. Huskies running back Donald Brown, the nation's leading rusher, is getting some Heisman mentions. Brown has 906 yards on the ground and 11 TDs. Unfortunately for the Huskies, they'll be without starting quarterback Tyler Lorenzen, who broke his foot against Louisville. The Heels also are without starting QB T.J. Yates, out with a broken ankle. N.C. used a quarterback tandem of junior Cameron Sexton and frosh Mike Paulus last week, with Sexton coming off the bench to lead two fourth-quarter scores.
No. 12 Ohio State (4-1) at No. 17 Wisconsin (3-1), 8 p.m. EDT (ABC)
: Badgers Head Coach Bret Bielema puts his 16-0 home record on the line this Saturday, but it's likely the team's last road trip is still in his thoughts. Wisconsin melted down last weekend at Michigan, letting a 19-0 halftime lead evaporate into a 27-25 loss and putting its hopes of a BCS bowl berth in jeopardy. And with Ohio State also coming to Madison with one defeat, the loser of this one is probably toast as far as a shot at one of the top four bowls. Funny how the Buckeyes shed a bit of their overrated image after losses by USC, Georgia and Florida pushed those schools under the looking glass. Ohio State looked very strong last weekend, riding the return of running back Chris "Beanie" Wells and the new spark from freshman quarterback Terrelle Pryor to a 34-6 lead over Minnesota before the Gophers managed two late touchdowns. This game, as well as next week's Wisconsin-Penn State tilt and the Ohio State-Penn State contest on Oct. 25, should go a long way toward determining the Big 10 champion.