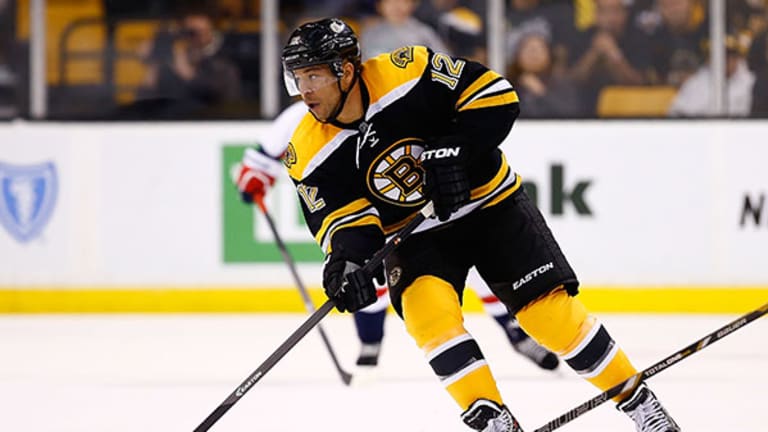 Another Startup Transforming the Music Industry
Nashville's Game Day Presentation markets music to sports venues across the nation.
NEW YORK (TheStreet) -- If you immerse yourself in Internet radio and its love/hate relationship with the music industrial complex long enough, you recognize a theme I have been beating for some time. Startups play a critical role in helping musicians and record labels reach their potential in an age transformed by new and inevitably permanent ways of delivering and consuming music.
There's no questioning Pandora (P) and Spotify's impact. And, even if Apple (AAPL) - Get Apple Inc. Reportisn't in Internet radio to win it the way Pandora is, you can't minimize the meaning of its presence in the space. Add to this the very really possibility that Yahoo! (YHOO) or somebody else gets serious about live concert streaming. We would have yet another game changer.
So, this is not to say the big boys don't matter. They do. And, because of their ability to achieve and maintain scale, they'll likely dictate the look and feel of change. However, many of the things they do will be inspired, pushed forward or complemented by the work of startups.
I have chronicled the work of a handful of startups on TheStreet, ranging from larger venture-backed operations to purely bootstrapped companies such as Concert Window. Often, the latter make me most excited; not only because they're great ideas, but because the founders bring great ideas to life with very little money and a ton of blood, sweat and tears.
The latest I'm excited about -- Game Day Presentation (GDP). It's run by a guy I have come to know on Twitter, Nashville-based digital music marketing entrepreneur Danny Murphy.
Murphy's company works with record labels and professional and collegiate sports venues to get music that might not otherwise see the light of day into a team's in-arena (or stadium) music programming.
For instance, Game Day Presentation recently signed a deal with indie label Curb Records to distribute Curb artist Rodney Atkins' latest single, Doin' It Right, "to DJs working within NCAA, NFL, NHL and NBA and within the American, Central and East Coast hockey leagues," according to a press release.
When you think about the exposure (working along the lines of how many venues GDP can place a song in and how many fans hear it as each venue) a song can get, it's pretty mind-blowing.

Consider some excerpts from the above-mentioned GDP-Curb PR:
"Music has long played an integral role in entertaining fans within sporting events. Working with GDP has allowed us to take a clever approach to exposing our music across a wide array of sports audiences," says Jeff Tuerff, Vice President of Marketing for Curb Records. The independent label used GDP to service the hit single "Parking Lot Party" by Lee Brice to sports venue DJs at the start of the 2013 football season.
I have to think GDP deserves at least a sliver of the credit for some of the success Brice had with the single over the summer and continues to have.
Back to the press release:
Sports venue DJs use music in a variety of ways: pre-game, during player introductions, during timeouts and other stoppages in play, in support of promotions and as fans leave following a game. Music is also used in response to a call by an official (Call Response Use) or to excite the crowd prior to game-deciding plays (Situational Use). Music videos and movie clips are also used to entertain fans ...
"If a lyric speaks to something that just happened in a game, it will likely find its way through the multi-million dollar sound systems. Sports venue DJs are creative. They'll find countless ways to use music. They read the crowd. They move fast and based on what is happening on the field, court or ice, have fractions of a second to decide on the right song. It's full songs and snippets. In some cases fans will hear music from more than 75 different songs during a game. We should be proactive. Servicing music to sports venue DJs provides endless opportunities for labels to cost effectively put a song and artist in front of millions of music consumers," says Murphy [bold emphasis added] .
And Murphy has plans to work local radio stations into the promotion of this music.
The labels pay GDP to get songs placed. The venue receives and uses the music free of charge (though they pay licensing rights under blanket agreements with organizations such as ASCAP and BMI).
Murphy hopes to reach distribution agreements with the major record labels over the course of the next several months to a year.
It's important to note that GDP isn't the only music-related startup to marry the power of music with sports. Earlier this year, Pandora cut a deal with the Oakland Raiders to create Raider Nation Station.
You can make logical connections between GDP, Pandora and teams sun as the Raiders. GDP brings music from indie labels that might not be part of Pandora's catalog, gets it included not only on Pandora, but in-stadium during a Raiders game.
That's just a thought, but it illustrates something the astute players from a relative behemoth like Pandora to upstarts like GDP and Concert Window intimately understand. There's infinite power in music. And there's opportunity that extends way beyond royalty to monetize this opportunity for the benefit of the artist creator.
--Written by Rocco Pendola in Santa Monica, Calif.
Rocco Pendola is a columnist for
TheStreet
. Pendola makes frequent appearances on national television networks such as
CNN
and
CNBC
as well as
TheStreet TV
. Whenever possible, Pendola uses hockey, Springsteen or Southern California references in his work. He lives in Santa Monica.