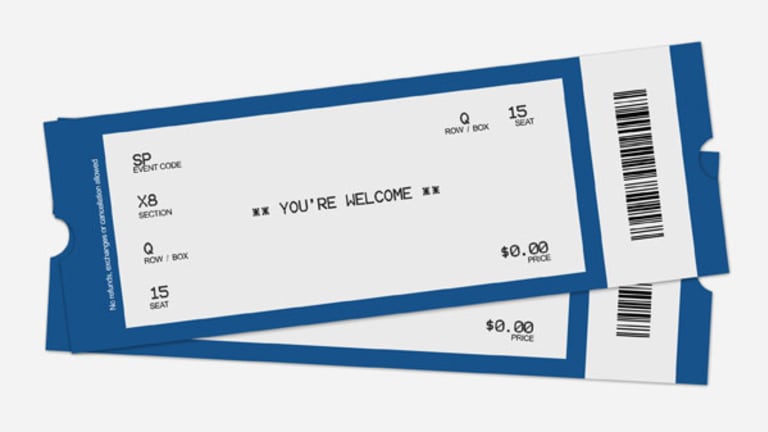 Against the Spread: 2010 NFL Picks: Week 15
<I>TheStreet</I> picks five NFL games against the spread in Week 15.
BOSTON (TheStreet) - Before I get to my NFL Week 15 picks against the spread, I wanted to share a comment posted on last week's article:
"
Hahahahahaha you got EVERY SINGLE pick wrong. How is it that you have a column?
"
There was also this thoughtful observation by a commenter:
"
Wow....flipping a coin would have produced remarkably better results.
"
That sound you just heard, my friends, was the last bit of pride I had running down the drain. Overall, my record with against-the-spread picks is 34-35 with one tie. I came up with a goose egg last week with incorrect picks of the
Houston Texans
,
Oakland Raiders
,
Seattle Seahawks
,
Cleveland Browns
, and
Chicago Bears
, who were flattened by my
New England Patriots
.
Tom Brady, quarterback of New England Patriots
With my 0-5 record in Week 14, I'm now one game below the .500 mark. There are only three weeks left in the regular season, as well as four weeks of playoff games, in order for me to right the ship or go down in flames. One thing is for sure, though. I'm transparent with my picks and I'm not about to run away from a losing record. I just pray I'm not the violinist on the Titanic.
To figure out how he's been so successful over the last few weeks, I asked my favorite contributor to this column for his insight on trends he has observed this season.
"We often have the strongest opinions on road teams that are either 6-6.5-point favorites or 1-2.5-point favorites," says Paul Bessire, the general manager and creator of the Web site
. His Prediction Machine is a quantitative way to break down NFL games as it simulates each contest 50,000 times to come up with a pick against the spread. The reasons are pretty simple, he says.
"A six-point (or so) road favorite is typically a team that is much stronger than its opponent, yet the public/books are often afraid to cross the touchdown threshold with road teams because it's considered difficult to blow teams out on the road," Bessire says. "Teams can blow opponents out on the road. In fact, it's not difficult to do because big, early leads often neutralize home-field advantages."
One example was when the
Seattle Seahawks
played host to the
New York Giants
earlier this season. The Giants were favored on the road by 6 points and ultimately won 41-7 in a blowout.
Bessire says the same holds true when a road team is an underdog by only a couple of points. Typically, home teams are expected to win by 3 points if the teams are viewed as equals. If Vegas oddsmakers favor a home team by only 1.5 points, they're saying that the road underdog is actually the better team. Bessire notes the Week 5 game when the
Chicago Bears
, on the road as 1.5-point underdogs, beat the
Carolina Panthers
by a score of 23-6.
Taking those ideas and putting them into practice, it's on to my picks for the slate of games in Week 15. Once again, these are for entertainment purposes only. And as always, I've enlisted the help of
Paul Bessire.
I've also collected commentary on each game from
Bookmaker.com CEO Mickey Richardson
. His analysis focuses on the spread movement by his oddsmakers and a look at where the public and professional money is moving on each game. These are necessary tools for bettors who are on the hunt for inefficiencies and value based on betting trends.
Read on for the first game preview, the Sunday meeting between the
Washington Redskins
and the
Dallas Cowboys
.
Washington Redskins at Dallas Cowboys (-6)
Earlier this season, this game would have been flexed into the Sunday night primetime spot. Instead, we're left with a game between two teams that aren't very good or particularly fun to watch.
To figure out how the Redskins play on the road is an exercise in futility. Washington has beaten the Eagles, Bears and Titans but has lost to the Rams, Lions and Giants, all on the road. Overall, the team has a point differential of -64 and a yards-per-play margin of -0.56. Oof. It hasn't helped that the Redskins are in complete disarray under new coach Mike Shanahan, with defensive tackle Albert Haynesworth suspended for the remainder of the season for conduct issues.
The Redskins beat the Cowboys in Week 1 in Washington 13-7, so Dallas is likely itching for revenge. But the Cowboys don't inspire much confidence. The team has a point differential of -45, a turnover margin of -3, and a yards-per-play differential of -0.21. Dallas has also won only one home game in seven chances. As the team travels for the final two weeks of the season, it's literally now or never. It seems bettors are more optimistic about Dallas, as the team has covered the spread five straight games under new head coach Jason Garrett.
Bessire's Take
: "Though the recent performance by the Dallas Cowboys since a mid-season coaching change may not seem sustainable, the numbers suggest that these Cowboys are for real. The only areas in which the Cowboys have drastically improved are in penalty rates/differential and turnover margin. Those are the most coaching-reliant elements to the game because they have to do with discipline and avoiding mistakes. Dallas does actually have all that talent we were led to believe. The Cowboys just need to harness that ability and play smarter. Washington is in the opposite position. The Redskins have regressed throughout the season and are making more mistakes each week. I'd put my trust in the home team headed in the right direction."
Bookmaker.com Take
: "The Skins versus the Cowboy has always been an old time rivalry but Bookmaker.com expects this event to be low volume game. Dallas opened a 6-point advantage and has remained steady all week however the oddsmakers expect to close 6.5 with the sharps buying up to 7."
The Pick: Redskins +6
. Up until last week, there were a significant number of road underdogs. Those underdogs had a solid record against the spread. That trend looks to continue this week, with at least 12 home favorites. I can't deny that Dallas is playing better, but they aren't a juggernaut in games played at home. This game is certainly winnable against a bad Redskins team, but will the Cowboys win by a full touchdown? I doubt it.
Philadelphia Eagles at New York Giants (-3)
I'm surprised by the line on this game. When I first guessed this line, I thought the Eagles were favored. Immediately, I thought there would be value had in an Eagles pick.
Of course, in breaking down the numbers, I'm not as convinced, but I'm still on board the Philly bandwagon. The Eagles have struggled on the road against the Bears and the Titans. Even so, Philadelphia has a turnover margin of +15, a point differential of +66, and a 0.944 yards-per-play differential. It helps that Michael Vick is really fun to watch in the quarterback position.
It's also hard to forget that the Eagles beat the Giants in Week 11 by a score of 27-17. New York has vengeance on their mind, and it's to their advantage they're playing at home this weekend. It's also worth noting how good the Giants running game has been in the last two games and how dominant the defense has been. I don't like picking the Giants, though, so soon after their Monday night win in Detroit against the Vikings.
Bessire's Take
: "Against a +3 number and with the Giants' receiving corps banged up, I love Philadelphia in this spot. Obviously, I'm not as excited with the pick at +2.5, but the value is still in the Eagles, who we believe have a better than 50% chance to win this game straight-up. Despite equal 9-4 records, Philadelphia has played the 15th toughest schedule in the NFL to New York's fifth easiest. A deeper look at the numbers reveals that the Eagles are one of the top three most efficient passing and rushing teams in the league. It's not the typical NFC-East style, especially in December, but with no elite defense on the field, look for a shootout that favors Philadelphia's strengths."
Bookmaker.com Take
: "Bookmaker.com opened the Giants as a favorite with the magic number 3 Sunday evening and so far we have seen two way action however the public seems to be on Philly. This game should close 3 with a slight lean to Philly, shoppers will see an occasional 2.5."
The Pick: Eagles +3
. I don't know why, but I don't trust the Giants this season. When they lose, it's by double digits. When they win, it's anywhere from 4 points to 24 points. There's no consistency and, given how good the Eagles have been, there's no way I can pick the Giants, even at home.
New Orleans Saints at Baltimore Ravens (-1.5)
This is the Game of the Week, in my opinion, and I can't wait to see how this game plays out. I'm not convinced of either team, which is hard to believe this late in the season. And I'm not sure I'll be any more convinced after this one is over.
Let's take the Ravens first. Holy cow, I can't believe they nearly blew that Monday night game against Houston. One of the biggest things that stick out to me is how bad the Ravens defense performs against explosive offenses. The Patriots, Bills, Falcons and Texans gained more than 350 yards of total offense against the Ravens in each game. The Ravens lost two of those games by slim margins, and they nearly blew a victory against the other two. It's hard to believe this team has a point different of +65 when there is a turnover margin of -1.
This all bodes well for the Saints, who have been just as lopsided despite six straight victories. This is the same team that lost to the Browns and Cardinals this season, and yet the Saints are 10-3. It's worth noting the team has a point differential of +90 but has eight losses this year against the spread. New Orleans, though, averages 386 total yards on offense, which is a bad sign for Ravens fans. The Saints have only lost one of six road games this season.
Bessire's Take
: "The New Orleans Saints heading to Baltimore to take on the Ravens in what could be cold and windy conditions provides the most intriguing matchup of the week to me. Coming off a blowout win over the Rams, New Orleans is on fire and somehow flying below the radar despite riding a six-game win streak and being the defending Super Bowl champions. Baltimore has not looked great recently, narrowly edging out wins over Tampa Bay and Houston and falling to the Steelers in the last three weeks. However, only one of the Saints' wins in their streak has come against a likely playoff team vs. Pittsburgh in Week 8. New Orleans may be 10-3, but it has played the easiest schedule of any NFL team in 2010. Baltimore is 9-4, yet has faced a top ten toughest schedule in the league. The Ravens also have a tremendous pass defense that should give the Saints fits -- especially if there is a significant weather event. The Ravens are the better team and playing at home. They should probably be favored by at least three, but everyone is scared of both offenses (New Orleans - good, Baltimore - bad). We'll take our chances with the Ravens."
Bookmaker.com Take
: "Baltimore loses an extra day of rest after Monday night but they have the home team advantage. Boomaker.com opened the game Ravens -2.5. The early money came heavy on the dog believing the Saints is the right side. The spread is currently 1.5 and we expect it to drop more before kickoff."
The Pick: Ravens -1.5
. Tough pick to make, especially with Baltimore having one few day to rest and prepare for this game. I don't think the Ravens come out as flat as the Steelers did against the Saints. New Orleans isn't great at stopping the run, which is exactly what Ray Rice needs to get out of the funk he's been in lately.
Atlanta Falcons at Seattle Seahawks (+6)
Everything Paul Bessire said on page 1 of this column relates to this game. You have one of the NFL's elite teams traveling against a far weaker opponent, but the spread is below a touchdown. Perhaps Vegas is nervous about having the Falcons lay a full 7 points.
Before going for Paul's theory, I wanted to see why Vegas could possibly keep this spread at 6 points rather than seven, and a few things stood out. For one, this will be Atlanta's third-straight road game, after the team eked out a win against division opponents Tampa Bay and Carolina. The Falcons now fly across the country to Seattle to play in one of the toughest stadiums for road teams. This game is in the middle of four division games for the Falcons, who return home to host the Saints and Panthers over the final two weeks of the season. That being said, this is the same Falcons team with a point differential of +92 and turnover margin of +11.
Seattle, on the other hand, is a catastrophe that
somehow
is still in first place for the NFC West, tied with the St. Louis Rams. The Seahawks play the Rams in the final regular season game, so the Seahawks need to rally as best they can. That may be tough, considering Seattle has a point differential of -68 and a turnover margin of -7. On the positive side, the Seahawks have a better yards-per-play differential than the Falcons. In addition, Seattle has scored six touchdowns with defense and special teams, with all but one of those scores coming at home.
Bessire's Take
: "Atlanta is much better than Seattle. The Falcons are built somewhat like the Giants in that they focus on a running game and sound defense. Atlanta is not as explosive as New York, yet the Falcons are also less prone to mistakes than the Giants. And if anything, the Seahawks have regressed in recent weeks. Ultimately, expect a blowout outcome like we saw from New York in Seattle six weeks ago. Hopefully, it will be similar in that the ATS win will be clear early."
Bookmaker.com Take
: "Atlanta opened a road favorite by 6.5 point over the Seattle and the sharp money took the value pushing the spread down to 6. However, Bookmaker.com predicts the public will keep the price steady and possibly push the number back up to 6.5 by post time."
The Pick: Seahawks +6
. I want to buy into Bessire's theory, and that's easy to do because Atlanta truly is a great team. But Atlanta is in the middle of a seven-game winning streak against mostly mediocre teams and I think they're a little overrated. They're one of few teams to have three consecutive road games this season, and that's a reason for pause. The Seahawks haven't played a really great team at home yet, so it wouldn't surprise me if Bessire was correct and I was wrong once again.
Detroit Lions at Tampa Bay Buccaneers (-6)
I run from quarterback controversies as quickly as possible, which easily guides my decision for this game.
OK, so maybe it's not a controversy on the same level as Tom Brady and Drew Bledsoe. But Lions backup QB Drew Stanton may sit this weekend in favor of fellow backup QB Shaun Hill. It all depends on how Hill does at practice this Friday. But it shouldn't be a surprise that either player worries me, even if the Lions are getting 6 points. Hill has 13 touchdowns to 11 interceptions this year, while Stanton has three touchdowns to three interceptions. Either way, it's not very looking great for a Lions team that hasn't won a road game since, like, 1992. (OK, I made that last part up)
I also need to be honest about the Buccaneers, who I've enjoyed watching this season but who also have been a terrible pick against the spread for me lately. If the Redskins weren't so inept last week, Tampa Bay could have come into this game against the Lions on a three-game losing streak. The Bucs have also been bitten by the injury bug, with cornerback Aqib Talib, linebacker Quincy Black, defensive tackle Gerald McCoy, center Jeff Faine, safety Cody Grimm, and guard Davin Joseph out for the rest of the season. Losing that many starters on defense is difficult for any team, but it's especially tough on a Buccaneers team that has leaned on its defensive unit in order to stay close in games.
Bessire's Take
: "Both of these teams are great against the number. Detroit is 9-4 ATS and Tampa Bay is 8-4-1 ATS. This suggests that they are probably equal parts 'lucky,' 'overachiever' and 'not as good as their records.' While that definitely sounds true of the Lions and Buccaneers in 2010, favoring either by six points in any situation -- let alone when they play each other -- seems like a stretch. Expect a close game that is ultimately won by the home Buccaneers, but not by enough to cover."
Bookmaker.com Take
: "Bookmaker.com opened a Tampa 4.5 point favorite and the sharps quickly pushed the number up to 5.5. Don't be fooled because 5 is considered a dead number in the NFL. The book might go to 6 however the value player will buy up to 6.5 and keep the spread at 5.5."
The Pick: Bucs -6
. Even with all the starters out, I think the Tampa Bay defense is good enough to keep a lid on the Lions, no matter who starts at QB for Detroit. After several lackluster weeks, the Bucs know they need to play well over these last three weeks to get into the playoffs. This is only one of two home games remaining this season, so they need to win this week, which I think they'll do by at least a touchdown.
-- Written by Robert Holmes in Boston
.
>To contact the writer of this article, click here:
Robert Holmes
.
>To follow Robert Holmes on Twitter, go to
http://twitter.com/RobTheStreet
.
>To submit a news tip, send an email to:
.
Disclosure: TheStreet's editorial policy prohibits staff editors, reporters and analysts from holding positions in any individual stocks.