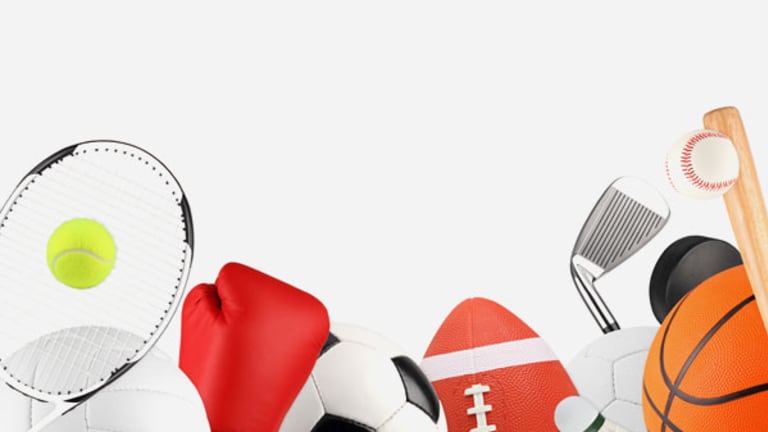 7 Apps You're Going to Need This Football Season
There are options for Sunday die-hards and those at home who can't suffer even a modest lull in on-field activity.
NEW YORK (MainStreet) -- A new football season is upon us and a new spread of football apps reinforces one essential truth about the NFL: It loves distracting fans from live games.
Football is the most exciting sport on the planet when something's happening. For every deep pass, big run, open-field hit and sack, though, there's an interminable amount of time spent lining up, setting formations, resetting after plays, taking timeouts and running to the outside for no gain. There are breaks between quarters, breaks for timeouts, breaks for TV timeouts, breaks for injuries, breaks for instant replay, breaks for challenges and a big break at the half.
The single most impressive feat the NFL accomplishes during the season is convincing fans that the brief bursts of action sandwiched between big piles of nothing
is
the game. Television makes that all too easy by couching games in analysis, commentary, quick cuts to the action in other games, recaps of other NFL games at the half and a flood of stats and graphics to keep eyes drawn from long walks from the huddle and quarterbacks ticking away the play clock seconds under center. The NFL even has a Red Zone channel that cuts out the tedium and shows only scoring drives.
DirecTV
(DTV)
takes it a step further with its Short Cuts channel that condenses all the action into a pre-chewed, 30-minute showing.
None of this helps when fans are freezing in the stands during late-season games waiting for the network to cut away from a Chevy commercial and let the game resume. For these Sunday die-hards and for their friends at home who can't suffer even a modest lull in the on-field activity, we offer seven vital apps, starting with:
NFL Sunday Ticket
Available for:
Apple (AAPL) - Get Apple Inc. Report iPhone, iPod, iPad, Google (GOOG) - Get Alphabet Inc. Class C Report Android, Android Tablet, HP (HPQ) - Get HP Inc. Report Web OS
Price:
Free to download, $60 monthly or $300 five-month subscription required
The good news for DirecTV customers: The cost of its NFL Sunday Ticket package that features every NFL game every Sunday in HD, a player stat tracker and up to eight games at once on the Mix channel dropped to $200. The bad news? If you want the Red Zone channel, Short Cuts channel or access through your computer or mobile devices, it'll cost you $100 more. That's a lot for your money, and no other app comes close to offering those features. It's also somewhat disappointing, since all those premium features were included in the base package last year.
SlingPlayer Mobile
Available for:
iPhone, iPod, iPad, Android, Android Tablet, Amazon (AMZN) - Get Amazon.com, Inc. Report Kindle Fire, Microsoft (MSFT) - Get Microsoft Corporation Report Windows Phone, Research In Motion( RIMM) Blackberry, Web OS
Price:
$29.99
Want games on your device but don't want to shell out hundreds of dollars for the Sunday Ticket? If you're willing to connect a SlingBox to your cable, satellite or DVR, this app will let you watch live games you're already paying for just like you would at home. You can even watch and control games you've recorded if you don't feel like wasting data on commercials. Users can change channels, schedule game recordings and pause or skip through those games, all from their mobile devices. The best part? Unlike paid football apps that lose their usefulness once the season ends, you only have to pay for this once.
NFL '12
Available for:
iPhone, iPod, iPad, Android, Android Tablet
Price:
Free
The NFL cuts out the middle man by delivering live stats, scores and news through its app and tailoring it to a user's team. Yes, you can get all of that just about anywhere else, which is why the NFL also uses its app as a gateway for premium services such as video highlights ($10 a season or $2 a week) and its NFL Audio Pass that provides radio access to all games all season long for $30. It's not quite as impressive as the video streams of live games that the league offers to non-U.S. fans through its NFL Game Pass app, but it's a start.
NFL Mobile
Available for:
iPhone, iPod, iPad, Android, Android Tablet
Price:
Free
You
could
pay for all the NFL '12 video highlights. If you're a Verizon Wireless customer, though, that would just be really unwise.
Verizon
(VZ) - Get Verizon Communications Inc. Report
subscribers get free access to this app's game highlights, live game updates, stats, standings and
Facebook
(FB) - Get Meta Platforms Inc. Class A Report
and
Twitter
updates from teams.
ESPN ScoreCenter
Available for:
Price:
Free
Why limit your obsession to football? This app provides personalized scoreboards, live game video updates, in-game stats, box scores, game summaries and standings for not only NFL games, but baseball, basketball, hockey, soccer, boxing, mixed martial arts, racing and other sports. The app puts scores and updates for your favorite teams on one screen while providing
ESPN
(DIS) - Get Walt Disney Company Report
news, analysis and video clips for those games and others. Set alerts for one game or set them for the season: Even when you have to miss games for pesky distractions like weddings and holidays, ScoreCenter has you covered.
Fantasy Monster Pro
Available for:
iPhone, iPod, iPad
Price:
$4.99
Go ahead, waste a whole lot of time and effort downloading and using NFL.com,
Yahoo
(YHOO)
and ESPN fantasy football apps. It's cheap, if cumbersome and terribly inefficient. If you're serious about your multiple fantasy football teams, though, and can ill afford to forget if you benched Drew Brees in your Yahoo league but kept him in your NFL.com lineup, this is the only app you'll ever need. Fantasy Monster lets users do quick drag-and-drop edits and updates to all of your fantasy league teams in any sport, just in case your baseball team is still in the running and you're wondering if C.C. Sabathia will make his next start. The app also allows you to post to your league's message board and add, drop or trade players just as you would on your league's home page. Fantasy Monster Pro is definitely one of the costlier fantasy sports apps out there, but unless you're in a
(CBS) - Get CBS Corporation Class B Report
league, there's no substitute.
Super Shock Football HD
Available for:
iPad
Price:
$3.99
"So wait, you just turned on a buzzer and the players would just move around at random? Like when you leave change on the washing machine? Whatever, gramps, I'm be over here playing
Minecraft
while you play
airquotes hockey
airquotes with the dishwasher and a bunch of Hummel figurines."
It's tough to explain electric football to folks who've been playing football video games their whole lives. Just the thought of putting a bunch of figurines on a buzzing box and playing "football" makes it sound like previous generations were the most easily entertained bunch of simps in history. But there was strategy to it. There were formations and plays ... there was
physics!
Somehow the developers at
Chillingo
managed to capture both the genius and absolute absurdity of electric football perfectly in
Super Shock Football HD
, which converts the cheap cardboard buzzbox gridiron into a colorful 3-D stadium with lush HD graphics. Players can lob the ball with a flick of their finger, chose from 20 "plays" or just go free form and nudge players around themselves, play a two-player split-screen game and watch as real-time physics makes fools of everyone involved. The best features, however, are the tongue-in-cheek nod to the game's cheap ancestors such as a stat tracking feature and stadium weather that basically immerses tiny players in a layer of rain or snow.
-- Written by Jason Notte in Boston.
>To contact the writer of this article, click here:
Jason Notte
.
>To follow the writer on Twitter, go to
. 
>To submit a news tip, send an email to:
.
RELATED STORIES:
>>NFL Teams Most Likely To Be Blacked Out In 2012
>>15 NFL Teams That Should Just Move Already
Jason Notte is a reporter for TheStreet. His writing has appeared in The New York Times, The Huffington Post, Esquire.com, Time Out New York, the Boston Herald, the Boston Phoenix, the Metro newspaper and the Colorado Springs Independent. He previously served as the political and global affairs editor for Metro U.S., layout editor for Boston Now, assistant news editor for the Herald News of West Paterson, N.J., editor of Go Out! Magazine in Hoboken, N.J., and copy editor and lifestyle editor at the Jersey Journal in Jersey City, N.J.