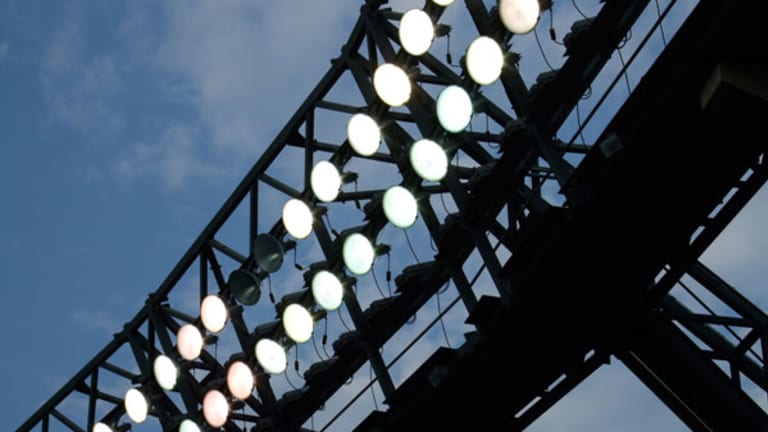 2012 Super Bowl Commercials: Sneak Preview (Update 1)
Advertisers such as Samsung, Honda and Coca-Cola spent $3.5 million for each 30-second spot for this year's Super Bowl.
BOSTON (
) -- The Super Bowl is the biggest advertising event of the year, so even though the Boston/New York sports rivalry will be renewed, most viewers will instead be riveted by the latest commercials from
Coca-Cola
(KO)
and
Anheuser-Busch InBev
(BUD)
.
This year, 30-second spots during Super Bowl XLVI are commanding prices upward of $3.5 million, the highest total ever. Advertisers are shelling out the big bucks in hope of luring viewers in a contest of commerce that will rival the game between the New York Giants and the New England Patriots.
Over the previous 10 years, the Super Bowl has generated $1.7 billion of network advertising sales from more than 125 marketers, according to advertising data firm
Kantar Media
. The top five Super Bowl advertisers are, in order, Anheuser-Busch InBev,
PepsiCo
(PEP)
,
General Motors
(GM)
,
Walt Disney
(DIS)
and Coca-Cola, accounting for $636 million of that total.
Advertisers are more than willing to feed the viewer hunger for funny, irreverent commercials. In the decade of Super Bowls that preceded this Sunday's matchup, the number of commercials has spiked 29% from 74 ads taking up little more than 36 minutes in 2002 to 96 ads running 46 minutes last year, according to Kantar.
Kantar says the average price of a 30-second spot this year, at an estimated $3.5 million, is up 59% from 2002, when a commercial slot during the big game carried a price tag of $2.2 million. Typically, first-time advertisers account for 20% of the Super Bowl ad lineup, although only three such companies have announced participation in the Super Bowl this year.
For Super Bowl XLVI, several key advertisers such as Coke and Budweiser return once again. Some companies, including
GoDaddy.com
and
E*Trade Financial
(ETFC)
have already promised to tread over familiar ground, while newcomers such as
Century 21
and
Dannon
hope to entice viewers with new national ad campaigns.
Here are some previews of commercials set to run this Super Bowl Sunday. We'll update the list periodically as more marketers unveil their big spots for the big game:
Honda
For members of Generation X,
Honda's
(HMC)
Super Bowl ad is infuriating on many levels.
Its first offense is taking the premise of one of its beloved teen movies -- from the John Hughes canon, no less -- and applying it to the rote Hollywood life of its star Matthew Broderick. What made
Ferris Bueller's Day Off
so successful wasn't Broderick,
or even,
, but its overarching theme that there's a big world out there for the taking if you're just willing to go out once in a while and get it.
Honda's commercial hits none of those notes. It gives the doughy, graying,
The Producers
-era Broderick a sick day from a film shoot that he fills riding a roller coaster, visiting a natural history museum (sans
soundtrack), doing tai chi on the beach, going to the horse track and appearing in a Chinatown parade. It's laden with nods to
Ferris
such as hiding in one's own car and giving that car to a lead-footed valet, but dissolves into cognitive dissonance with one line:
"Life moves pretty fast. If you don't stop and look around, you could miss it."
That's great when Ferris and his friends are stuck in the day-to-day tedium of Shermer High and are just a Ferrari and a trip to the city away from seeing all the world has to offer. It's somewhat less great in a commercial for a CRV: a family crossover that's basically adulthood's giant white surrender flag.
The ad's other misstep is simply this: Life
doesn't
move pretty fast in a CRV. It goes from 0-to-60 in about nine seconds and only needs to do so when the family vacation requires punching it to ease onto the interstate. It slows into turns so the kids and their various media devices don't get jostled around in the back. It's safe, it's practical and it's just about everything Ferris wasn't.
The CRV isn't the car Ferris triumphantly speeds toward Chicago, but the car that happens when Cameron Frye wins, double bolts his door,
unplugs his Cobra answering machine
and leaves dad's Ferrari in the garage like a good boy. It's not the car you use to
for a day of hooky, but the one she slouches in the backseat of when her parents drop her off at school in the morning. It's not the car you drive when you're impersonating
Abe Froman, the Sausage King of Chicago
, but when you're the middle manager who's worked for Abe for the past 15 years and still can't get that third week of vacation.
This commercial isn't a fun-filled Gen-X reminder of what was, but an unkind reflection of what many folks in that generation have become: a lot less like Ferris but a lot more like his well-intentioned but clueless parents. A little chunkier, a little less impulsive and a lot more lame. No offense to the '80s kids out there, but the folks who'll enjoy this commercial are wound so tight that if you stuck a lump of coal on the driver's seat of their CRV,
in two weeks you'd have a diamond
.
General Motors
Post-bailout GM's Super Bowl commercials seem to be right back in pre-bailout form.
Even when mired in bankruptcy,
GM
(GM)
managed to spend nearly $83 million on Super Bowl ads within the past decade. That's second only to Anheuser-Busch and PepsiCo during that span, and this year's spending is little different.
The company's splurging on five spots this year, including its own Doritos-style crowdsourced ad featuring a college graduate who apparently downed a case of Jolt cola before getting a present from his parents. That one-minute, $7 million bit of grating annoyance is joined by spots for Cadillac, the Chevy Silverado and Chevy's new subcompact Sonic.
The latter labors under the oh-so-'90s presumption that a young demographic really needs a whole lot of "extreme" imagery to get them to buy a product. This is why GM's coveted target of 18- to 25-year-olds will get to see the little tech-heavy hatchback
launched off a ramp, dropped from a plane, playing roadside pianos with attached sticks
and -- in the most
way imaginable -- dangled from a bungee cord.
GM still has a chip on its shoulder from spending the past few years as "Government Motors" and taking lots of heat from rival Ford about its bailout money, but it really doesn't need to try this hard. Sales were up 14% last year over 2010, including a 19.4% surge for the Chevrolet brand alone. There's no need to try to be the cool teacher to get through to consumers. A revamped lineup and the product on the lots seems to be doing a fine job without the hopelessly outdated flair.
Volkswagen
Either
Volkswagen
really doesn't know how to do Super Bowl ads or has stumbled across the absolute best way to squeeze the most out of their $7 million.
VW has spent much of the playoffs running its teaser ad featuring
a pack of dogs barking Darth Vader's imperial march from Star Wars
. Weeks later, though, it's now about as novel as
is on Christmas Eve after a solid two months of play on all-holiday radio.
Just before the big game, however, Volkswagen debuted its epic 60-second, two-part spot and took away any element of surprise it may have had. We now know the dog getting back in shape to chase the new 2012 Volkswagen Beetle is playing straight man to the commercial's
Star Wars
punch line, as it ends with Darth Vader nearly choking out a critic of
in the Mos Eisley cantina.
Two big problems here. The first is that unlike Super Bowl veterans such as Anheuser-Busch, which guards its ads like state secrets, VW gives away the goods early just about every year. What exactly is a consumer anticipating come game day? The second is that, well,
Star Wars
is showing some age. Folks born when it came out are heading to the dark side of their 30s and those alive to see it in its first release are already facing a Gen-X-targeted assault of
Ferris Bueller
references, Echo and the Bunnymen songs and Madonna on game day. According to brand tracking firm
Collective Intellect
, this is having the unintended effect of making Gen-Y consumers wonder why companies are bombarding them with '80s references instead of using something a bit more relatable.
In VW's eyes, it's working. Sales were up 26% last year -- already the company's best U.S. sales year since 2003 -- and the new Passat featured in last year's commercial saw sales skyrocket 124% during the same span. Considering all the Gen-X and Gen-Y '90s nostalgists driving a 54% spike in Jetta sales, VW may want to stay the course with its commercials and continue to host '80s night on its own schedule.
Cars.com
It seems as if every year there's a Super Bowl ad that makes the nation ask, collectively, "just how is this supposed to get me to buy your product?"
This year, that dubious honor belongs to Cars.com's ad featuring a disembodied, disco-singing head that's supposed to represent a car-buyer's confidence. The image itself is no more jarring than, say,
Johnny Knoxville's from Men In Black II
, but the floating head's biggest problem is that it's singing right over the explanation of why anyone should use Cars.com's price-comparison service and, instead, prompts viewers to use the Shazam song-identifying smartphone app to tag the commercial and earn $1 for a charity.
Congratulations, Cars.com, you just paid $3.5 million to tell people absolutely nothing about your product in just about the dumbest way possible. Fortunately, that approach seems to work out just fine for the company.
Cars.com has been wheeling and dealing during Super Bowl breaks for the past five years, and this year's one 30-second ad displays the poise of a seasoned veteran. Last year, talking cars, belching trucks, poison-quaffing serfs, arrow-taking cowboys and jumbled teleporting scientists helped make Cars.com valedictorian of the "Consumers Is Dumb" school of Super Bowl ad casting.
Chief Marketing Officer Carolyn Crafts considers it "the launching point of our annual media plan," and with good reason. According to a survey by brand market research firm
Brand Keys
, this year's Cars.com ad is not only the most engaging in the Super Bowl Sunday field, but built brand equity by more than 10 points among viewers. Compare that with Anheuser-Busch's 2012 Super Bowl ads, which not only didn't convince Brand Keys respondents to buy into its Budweiser brand, but actually knocked its brand equity down by about nine points.
Kudos to Cars.com for being dumb in the smartest way imaginable.
Doritos
PepsiCo and Frito Lay will either never have to pay an advertising firm to produce a Super Bowl commercial for it again after this year or it will have to shell out all the time.
Doritos has a great thing going with its
Crash The Super Bowl
contest that turns user submissions into ads for the $3.5 million base price of the commercial and $1 million in prize money offered to the winner. The contest is in its sixth year and, judging by Brand Keys' numbers, does the single best job of improving brand equity out of any Super Bowl ad campaign. Doritos get a 13-point boost among consumers once they see the ads, which is far better than the six-point decline posted by the Super Bowl commercial for the health freaks over at Dannon.
This year, however, Doritos doubled down by spending another $3.5 million on an ad featuring
Saturday Night Live
musical comedy act Lonely Island. That's great for folks who loved hearing
Michael Bolton's thoughts on Captain Jack Sparrow and giant squid
or Andy Samberg's take on
, but it could end up doing a number on Doritos' bottom line if mainstream America actually digs it.
Doritos is playing a nice game of managed expectations by crowdsourcing its $3.5 million Super Bowl spot and leaving the production details up to guys
or
getting chased around by Rottweilers
. Why they'd want to mess with success by actually paying for the funny is baffling, but they've spent the past six years saving with cheap labor. Who are we to say they can't splurge?
Hyundai/Kia
It's good to see
Hyundai
and
Kia
finally having some fun with their ads now that they've established their brands, but it's very clear who's the senior partner in this equation.
Last year, Hyundai alone sold 646,000 vehicles in the U.S. -- a brand record -- and increased sales more than 29% over 2010. Its new Elantra was named North American Car of the Year in Detroit to kick off 2012. Kia, meanwhile, set its own U.S. sales record with more than 485,500 cars rolling off its lots and a nearly 36.5% sales increase that outpaced the industry's post-Cash for Clunkers comeback.At this year's Super Bowl, Hyundai is touting that success with two 30-second ads that highlight not only the new Veloster's zippy ride by pitting it against a cheetah in one ad, but the whole brand's quickening pulse by using a Hyundai to jump-start a man's heart in another. For a brand usually considered as dangerous and exciting as copy collation, starting that narrative is worth the $7 million expense.
Just for kicks, however, Hyundai's also throwing in a 60-second "anthemic" pregame ad to get people thinking about practical rides and 10-year warranties. Considering such an ad can cost $4 million if it comes right before kickoff, Hyundai's getting pretty aggressive about gaining ground on hobbled Toyota and Honda and keeping pace with surging Ford and GM.
With Hyundai playing responsible adult, that means it's up to Kia to play the petulant, pubescent child. Kia's Super Bowl teaser
featuring Adriana Lima in a glorified seat belt
provided the first clue about where this was going, but little warning about the lowbrow road ahead.
It seems Kia really wants to get Mickey Rourke or his Randy "The Ram" Robinson character from
The Wrestler
into an Optima. Since Toyota already claimed Guns 'N' Roses and
Sweet Child O' Mine
for its Yaris ads, Kia crammed G'N'R also-rans Motley Crue, Ultimate Fighting retiree Chuck Lidell, a scantily clad Lima and a bull rider into its sandman-themed spot. The hope is that someone will turn off
Headbanger's Ball
or leave the strip club long enough to see it and think to themselves "Man, the '80s have been over for more than 20 years now. If only there was a cheap midsized sedan with both 41 miles-per-gallon highway mileage and an audio system that let me hear the
Hair Nation
channel on Sirius XM."
Hyundai and Kia deserve lots of credit for continuing to expand their influence on Super Bowl Sunday, but perhaps Hyundai should tell Kia that it wants to end up in America's driveways -- not its moms' basements.
Samsung
Samsung is taking its fight with
Apple
(AAPL)
out of the courtroom and into the Super Bowl arena with its 30-second spot for the big game.
The smartphone rivals have been trading barbs in patent fights all over the world as Apple contends that Samsung's Galaxy tablet is too similar to the iPad. Most recently, the European Union turned up the heat on Samsung this week after it announced it will investigate whether Samsung tried to hurt competitors. Germany even blocked sales of the Galaxy tablet.
In terms of smartphones, Samsung also started off 2012 on the wrong foot after it told investors that it shipped 36 million devices in the fourth quarter of 2011. That number handily beat rivals
Nokia
(NOK)
,
Sony Ericsson
and
Motorola
(MMI)
but failed to top
Apple
(AAPL)
, which shipped 37 million handsets in the fourth quarter as it launched the iPhone 4S.
Samsung ended up beating Apple in terms of smartphone shipments in 2011, though, pushing out 95 million devices to Apple's 93 million. And Samsung isn't done fighting with Apple yet, if the South Korean company's Super Bowl ad is any indication.
The quick spot shows rabid fanatics camping out overnight outside what looks like an Apple retail location, presumably for the next iteration of the iPhone. Those first in line look longingly at a friend's Samsung smartphone, which comes with turn-by-turn directions -- something the iPhone currently lacks.
Samsung throws in a nice jab by having one of the Apple fanboys ask how much the "app" costs, but it's doubtful any iPhone user cares enough about turn-by-turn directions to escape the Apple ecosystem.
But we like that Samsung is putting Apple and its evangelicals directly in the cross hairs, something few others have been brave enough to do since
Microsoft
(MSFT)
and
T-Mobile
meekly swung and missed. Samsung may want Apple fans to feel like they were "Samsung'd," but the iPhone 5 could easily make every other device user feel Apple'd.
Teleflora
How do you make up for a Super Bowl ad disaster? You get right back up on that horse, but this time you hire an internationally known supermodel to give your sales pitch.
Teleflora was in a plum spot last year, armed with a Super Bowl commercial featuring Faith Hill set to run a week before Valentine's Day. With the highly coveted male demographic sitting on their couches, it was a perfect time for florists to deliver a helpful reminder to keep men out of the doghouse.
But Teleflora's third shot at a Super Bowl ad was considered a major flop in 2011, with nearly everyone a bit creeped out by the moron who tapped into his heart to compliment his girlfriend ... on her body. Teleflora promised viewers a "laugh-out-loud Valentine's Day spot," but it was universally panned.
Well, Teleflora isn't dissuaded from shelling out the money again. This time, Teleflora landed Brazilian model Adriana Lima, famous for her run as a
Victoria's Secret
Angel. Normally, we'd applaud this as a smart move, but considering Kia's ad, would have to say men are likely to pay more attention to supermodels and cars than supermodels and flowers.
CareerBuilder.com
CareerBuilder has done a wonderful job over the years delivering some great, irreverent ads, although some weren't as well-received as others. This year, the company goes back to a tried-and-true formula: mischievous chimpanzees, which won the market for CareerBuilder by wearing business suits and terrorizing corporate offices in 2005.
They went missing after 2006, and CareerBuilder enjoyed mixed success. The company introduced viewers to the office jungle in 2007 and the quitting heart in 2008. During the height of the recession in early 2009, CareerBuilder.com tried to lighten the mood by suggesting that unhappy workers punch koala bears to alleviate stress.
With an economic recovery dragging on in 2012, CareerBuilder expects to see more job-search traffic, and getting in front of the eyes of Super Bowl viewers will help it compete against
Monster Worldwide
(MWW)
and
TheLadders.com
.
"Barring any major economic upsets, we expect 2012 to bring a better hiring picture than 2011, especially in the second half of the year," Matt Ferguson, CEO of CareerBuilder, said in the company's hiring outlook for 2012. "Many companies have been operating lean and have already pushed productivity limits. We're likely to see gradual improvements in hiring across categories as companies respond to increased market demands."
To get viewers' attention, the chimps in suits come back for a second straight year. In the first teaser spot released by CareerBuilder.com, the human protagonist once again is forced to deal with the monkey shenanigans. This time, though, our hero is shipped off on a business trip, where the chimps do their best to sabotage his voyage.
GoDaddy.com
Let's be honest, OK? Despite the massive amount of press GoDaddy.com's Super Bowl ads usually get, they amount to little more than the advertising equivalent of
Maxim
magazine. With each commercial carrying a multimillion-dollar price tag, never has juvenile humor been so expensive.
But someone is still clicking through to see the so-called "unrated" versions of the seductive commercials. Last year's iteration had race car driver Danica Patrick and Jillian Michaels from
The Biggest Loser
complain that the latest script goes over the top, with the end of the commercial suggesting both were on the set in their birthday suits. Turns out, though, that the full Web version had Patrick and Michaels in ridiculously goofy promo outfits that didn't reveal anything except bad humor.
That's been the winning formula for GoDaddy.com since it created a stir in 2005, courtesy of a wardrobe malfunction during a mock congressional hearing on broadcast censorship. GoDaddy.com attempts to drive traffic to its Web site with the promise of more coverage. In reality, though, the Internet clips are actually the original commercials intended to air before the networks rejected them.
This time around, the teaser commercial stars Patrick and Michaels again, this time painting advertising slogans all over the body of a supermodel. They finish the spot up by exclaiming that they missed a few spots. Get your dirty mind out of the gutter, though; I'm willing to bet the Web version will have those missing spots be the model's eyelids or something equally boring.
Skechers USA
Sorry, Kim Kardashian. When you've been replaced in a Super Bowl commercial by a dog, you know you've fallen on tough times.
That's the direction
Skechers
(SKX)
has taken this year. For those keeping track at home, Skechers has gone from NFL quarterback legend Joe Montana as the pitchman to Kim Kardashian and now, in 2012, to a miniature dog named Mr. Quiggly about to partake in a dog race.
Skechers has failed with its first and second impressions now, which lowers the bar for Mr. Quiggly. In 2012, Skechers pounced on two 15-second spots that opened up with less than a month to go before the Super Bowl, with the resulting commercials looking rushed and messy. Montana's testimonial was merely a voiceover; His face never even appeared in the ad. That's not a good Super Bowl introduction to fans who expect blockbuster ads during the game.
That flop didn't dissuade the company from spending big to promote the Shape-Up shoe. Last year, Skechers signed famous-for-no-reason TV starlet Kardashian for the commercial, which ended up being racier than the GoDaddy.com spot.
Over the past year, Skechers' share price hasn't performed well while other footwear stocks have seen massive gains: Shoemakers such as
Crox
(CROX)
and
Deckers Outdoor
(DECK)
have climbed by 16% and 9.4%, respectively, over the past year, while Skechers shares have dropped 41%.
Here's hoping Mr. Quiggly has more star power than Kardashian.
Coca-Cola
Coca-Cola
(KO)
lost its way for a number of years, but fear not! The polar bears are back in town.
Let's quickly revisit some of the less memorable Coke ad spots over the past few Super Bowls and try our best to forget them immediately. In 2010, Coke attempted to make Mr. Burns from
The Simpsons
likeable by portraying him as newly destitute. When we tried to remember what Coca-Cola rolled out in 2011, we were forced to YouTube it; our memories failed us. Chances are you forgot about the boring border guards spot, too.
Coca-Cola is one of the biggest Super Bowl marketers ever, sinking more than $66 million into advertising during the big game over only five years. These ads aren't cheap, so it makes sense to pull out the big guns -- and thankfully, Coke has come to its senses.
The company has already rolled out several cute, feel-good spots featuring the loveable polar bears used in ads several years ago. During their absence on television, Coke cans featuring the bears have served as the old "missing" milk carton reminders.
Pepsi
(PEP)
is once again taking aim at Coke Zero in its own Super Bowl spots, so Coke is betting the polar bear spots are the more memorable. Anything but those border guards will suffice at this point.
Audi
Congratulations,
Audi
! Even your $200,000 R8 5.2's 530-horsepower engine and 3.7-second 0-to-60 acceleration couldn't keep you from being about four years late to the vampire party.
Listen, we get it. Your overall U.S. sales were up nearly 16% last year, while car sales jumped more than 19%. That's worth crowing about and likely inspired you to take the leap yet again and spend $7 million on a 60-second ad.
But vampires? Really? Even the oldest
Twilight
followers and
True Blood
fans realize much of the life has been sucked out of that trend. We're totally into post-apocalyptic survival fiction now. You know, like
The Running Man
or
Battle Royale
written for eighth-graders.
Besides, you're positioning yourself in a U.S. car market that you have a scant 0.9% of and the car feature you really want to focus on is its
headlights
? While the LED headlamps are great and all, anyone who's ever stared down one of your vehicles at night in an oncoming lane and spent the next two minutes trying to clear the spots from their eyes knows you're trying to harness the power of the sun in each headlamp. They don't exactly
like
you for that.
We know that Toyota's troubles in the wake of recalls and last year's Japanese earthquake, tsunami and subsequent power outages took some of horsepower out of its Lexus luxury brand and dropped its U.S. sales by nearly 11%. In the race to pick up that share, however, you shouldn't be leaving the creativity of last year's
Goodnight Moon
-style ad in the dust. Stop draining the last drops out of vampire culture, quit pandering to Gen-X with old Echo & The Bunnymen songs (especially the well-worn "Killing Moon") and start focusing on the fast, fun machines your customers love.
Toyota/Lexus
It's been a tough couple of years for Toyota, between recalls and outright disaster. Sales companywide dropped 6.7% this year after the March earthquake and tsunami in Japan and Toyota's overall U.S. market share plunged from 15.2% at the end of 2010 to 12.9% by the end of last year.
It's as good a time for a commercial break as any.
Toyota
(TM)
spent $7 million on two ads for its primary brand this year. Each focuses on reinvention and uses examples including a DMV with free ice cream to drive home some of the more pleasant changes to its seventh-generation Toyota Camry.
After losing ground to
Mercedes-Benz
,
BMW
and Audi, Toyota's Lexus luxury brand makes its first Super Bowl appearance with a $3.5 million 30-second spot for the 2013 Lexus GS.
Will a Super Bowl ad be enough to stop the bleeding? It couldn't hurt. A year after buying its epic ad featuring a Detroit choir and Eminem, Chrysler saw sales skyrocket 26.2% and its U.S. market share increase to 10.7% from 9.4%.
It was a long road back to Super Bowl Sunday for Toyota, but if its plays its minute-and-a-half of ad time just right and plays to the whistle, game day could be the start of an epic comeback.
H&M
In the middle of a whole lot of beer swilling, engine revving and scantily-clad spokeswomen, isn't there something for the poor partner who'd rather be at a showing of
The Artist
than watching a third-down running back tear an ACL? Look no further.
H&M's crafty 30-second bit of counterprograming set to The Animals'
Please Don't Let Me Be Misunderstood
leaves no doubt about its intentions. The only football implied in the spot is the decidedly non-American brand that Los Angeles Galaxy midfielder David Beckham isn't playing.
The only athleticism on display is the well-tattooed musculature Beckham's developed from years on the pitch. Oh yeah, he's wearing his own David Beckham-branded H&M underwear, but we're guessing the target audience isn't about to run out and buy a three pack for the guy sitting beside them who just finished half a bowl of seven layer dip and whose reaction to said commercial sounded oddly like flatulence.
No, this Beckham ad is aimed squarely at the consumers who love the Swedish clothing retailer's style, but love its prices all the more. The same folks who really like stocking up on store-brand product, but loved it when H&M started stocking a
Versace
line.
Call it gratuitous if you'd like, but during a Super Bowl Sunday stocked with Danica Patrick, Jillian Michaels, Adriana Lima and countless other poster girls aimed at an audiences stuck in an arrested state of pubescence, it seems only fair for the world's second-largest clothing retailer (behind Spain's
Zara
) to give everyone else something to play with.
Anheuser-Busch InBev
This year's
Anheuser-Busch
(BUD)
commercials aren't about the King of Beers, but a kingdom under siege.
Anheuser-Busch paid more than $1 billion last year to take the NFL's official beer sponsorship away from
MolsonCoors
(TAP)
and $239 million in the past decade on Super Bowl ads in an attempt to inextricably link its brews with football and the big game. It hasn't been working.
Anheuser-Busch InBev sales were down 3% at the end of 2010 and last year, according to
Beer Marketer's Insights
, the Budweiser brand's sales slumped 4.6%. Budweiser's sales have slipped 29% in the past five years and more than 60% since 1988. Meanwhile, sales of niche craft beers rose 5% in 2010 and were up 15% during the first half of 2011. The Wine Institute, meanwhile, says wine sales increased 10% in 2010 while the Distilled Spirits Council of the U.S. says spirits sales rose 4% last year.
The council also noted that hard alcohol's U.S. market share grew to 33.6% as beer's dropped to little more than 49%. This has Anheuser-Busch Inbev more than a bit nervous, as last year's acquisition of craft brewer and Goose Island maker
Fulton Street
made clear.
This year's round of commercials are just as jittery. Since A-B doesn't just air its commercials weeks before the big game or post them around the Internet like certain rank-amateur Super Bowl advertisers who may or may not be a German automaker, we can only offer last year's video above as a placeholder. What we can tell you, however, is A-B's spending $7 million just to let people know that it has a sweet, 6% alcohol-by-volume brew that's both "sessionable" and completely appropriate for your fancy-pants night out at the lounge. That Bud Light Platinum actually has a higher calorie count that Bud Light at 137 calories to the original recipe's 110 calories is unimportant.
The sweet flavor that jacked up Mike's Hard Lemonade sales by 23% in 2010 and boosted hard cider sales 25% last year is what Bud's banking on to draw more women to its brews and to scrub some of the bro smell off its Bud Light brand. That higher alcohol content, meanwhile, is a a nod to craft beer lovers that A-B hopes will take Platinum seriously as a high-octane brew.
Yet the Platinum ads are only a small part of A-B's six-ad, four-and-a-half-minute, $21 million assault on beer drinkers' senses. A-B still has to fend off Coors Light, which just overtook Budweiser for second place in U.S. sales, and touch up the red, white and blue makeup on its Brazilian-Belgian parent company.
The Bud Light ads cast a wide net with a 60-second joke about a dog named "Weego" ("Here, Weego!" Get it?) and a 30-second spot featuring an app tie-in and a free download that have little to nothing to do with beer. Embattled Bud gets two 60-second spots, including one featuring the Clydesdales bringing folks their first cases of post-Prohibition Budweiser and another featuring iconic all-American images including the end of World War II, the moon landing and Team USA's 1980 "Miracle On Ice" Olympic hockey victory over the Soviet Union.
Bud Light's playing with the lead, so sticking with the tried-and-true, yuck-it-up Super Bowl playbook is sound strategy. The all-American Budweiser angle may be a tougher sell, considering Bud hasn't been all-American since InBev took over in 2008. The same company that ran a Stella Artois ad featuring
singing French torch songs in a Parisian nightclub during last year's Super Bowl could have a tough time turning around and waving Old Glory for this year's big game.
-- Written by Robert Holmes and Jason Notte in Boston
.
>To contact the writers of this article, click here:
Robert Holmes
or
Jason Notte
.
>To follow Robert Holmes on Twitter, go to
http://twitter.com/RobTheStreet
.
>To follow Jason Notte on Twitter, go to
.
>To submit a news tip, send an email to:
.
Jason Notte is a reporter for TheStreet. His writing has appeared in The New York Times, The Huffington Post, Esquire.com, Time Out New York, the Boston Herald, the Boston Phoenix, the Metro newspaper and the Colorado Springs Independent. He previously served as the political and global affairs editor for Metro U.S., layout editor for Boston Now, assistant news editor for the Herald News of West Paterson, N.J., editor of Go Out! Magazine in Hoboken, N.J., and copy editor and lifestyle editor at the Jersey Journal in Jersey City, N.J.