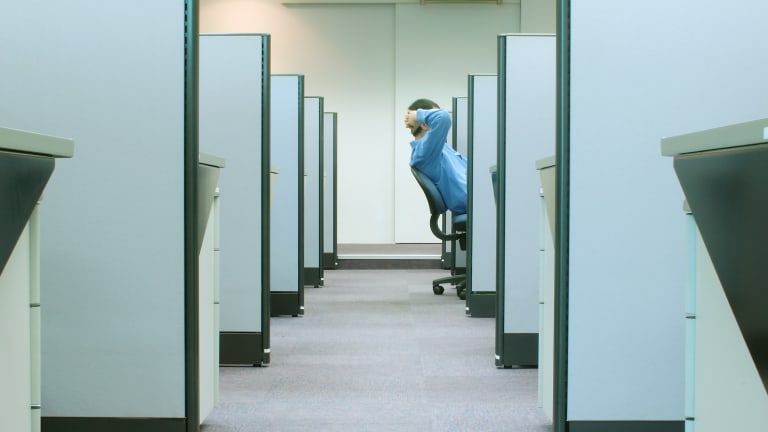 Slack is Down: What Can You Do Instead?
An unmitigated disaster. What can you do when Slack is down? TheStreet has got you covered with alternatives.
An unmitigated disaster. What can you do when Slack is down? TheStreet has got you covered with alternatives.
No doubt you had a minor heart attack when Slack was down Wednesday. 
As the staple of so many offices, and arguably the hallmark of procrastinators and office jokesters everywhere, Slack has more or less become an integral part of ordinary operations. And, as can usually be counted on, Twitter had some fun reactions to the crisis. 
Whatever your company uses it for, being Slack-less is truly a fate no office should suffer. As the app of preference for putting off those emails we need to write, reports we need to finish, and articles you need to complete (who on earth would this apply to?!), the alternative to Slacking (pun intended) can be daunting. After all, as Buzzfeed astutely observed on Twitter, "When Slack is down, you still need to look like you're working..."
What To Do When Slack Is Down
Have no fear. There are plenty of other things you can do when Slack is down. Before you complain about your productivity levels differently, you can start thinking of brand new tactics for work completion. 
Do Your Work
If we're all honest, more than one of us has used Slack to avoid getting serious work done. But, when Slack is no longer your procrastination-enabler, you can actually get work done.
Try opening up that document you've been working on or writing that email. However, as a disclaimer, you may feel a strange feeling of accomplishment and pride for a hard day's work.
Talk to Your Co-Worker's Face-to-Face
While nothing is funnier or easier than sending memes or messages to your coworkers over Slack, having face-to-face communication with your coworkers may actually improve your relationships and mood around the office. You can't argue with the innumerable studies. 
So while you deal with your anxiety over Slack being down, why not head to the breakroom for a chat with those coworkers you usually only interact with under that thin veil of sarcasm you assume on the internet. 
Alternatives to Slack
In all seriousness, if you must communicate with your office in the absence of Slack, try one of the following apps and services that are good alternatives to the staple messaging service. 
GroupMe
The New York City-based startup GroupMe has received positive reviews for its ease in communicating, especially with large groups like those you would find in the office, over text. 
The messaging app allows users to create large groups, communicate and receive specialized notifications - and, it's free. GroupMe works on iOS, Android, and even Microsoft Windows phones (perfect for those in the office who are typically shunned for making group-texts green). 
Google Hangouts
Since almost every office has an email service, Google Hangouts is a great alternative to Slack. The service provides instant messaging, video chats, SMS, and even Google Talk. Not bad in a tight spot. 
Skype for Business
This popular communication service offers a good business platform as well - to rival that of Slack. Skype for business boasts calling, messaging, file-sharing, and calendar services, making it great for a busy office. 
Although generally not a problem, Skype requires Office 365. 
Facebook Messenger
Better for smaller offices, Facebook Messenger offers a decent alternative to most communications apps, with free instant messaging and calling. Of course, you may have to friend your coworkers on Facebook - a bleak prospect to some. 
Although the sky may be falling at your office right now (read: employees wandering around aimlessly as though they belong on the set of The Walking Dead), just because Slack is down doesn't mean you don't have alternatives.