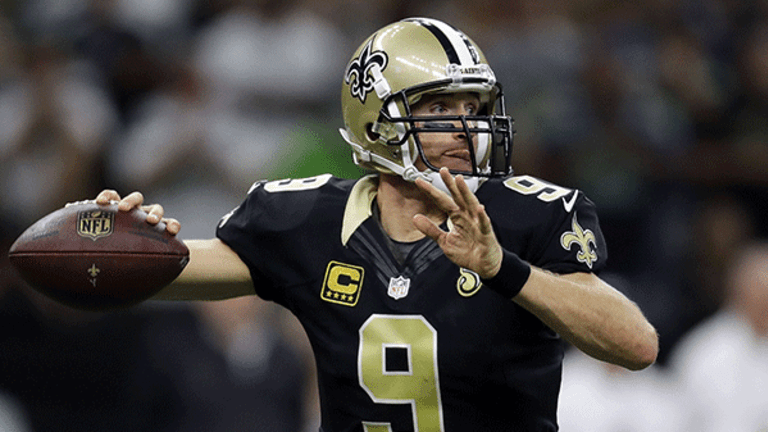 Pro Bowl's Return to Mainland Boosting Ticket Demand
Demand for tickets to the NFL's annual, all star game has been robust; a skills competition, including a dodgeball game, is this evening.
Editors' pick: Originally published Jan. 26.
The Pro Bowl's stay in Hawaii may be over.
Demand for tickets just days prior to kickoff at Camping World Stadium in Orlando have been strong. Credit that demand to the game's return to the lower 48 states for just the third time since 1978.
Despite the lush environment in Hawaii, where the game has taken place for most of its history, the distance to the mainland and time difference to major markets has been an impediment to attendance. The quality of the exhibition between the NFL's best players not on a Super Bowl roster or injured has caused many fans to tune out, as well. 
That move to Orlando, which has shortened travel times, may be the best, long-term solution to the Pro Bowl's problems generating interest. The NFL is also banking on a creative skills competition this evening and other entertainment to engage fans. 
NFL Commissioner Roger Goodell has considered nixing the game, but fans appear more invested this year. Mix a sellout game with the millions of fans tuning in from the comfort of their living room and there's money to be made.
Tickets have nearly sold out on Ticketmaster, with those still available starting from $89 each in the 200 sections toward the upper reaches of the stadium.
Big ticket demand doesn't end with just the primary market. On TicketIQ, a search engine that pulls data from over 90% of the resale market, Pro Bowl tickets in Orlando are averaging $215. That makes it the most expensive Pro Bowl on average since 2015. Coincidentally, that was the last time the game was held in the contiguous U.S. Held at University of Phoenix Stadium in Glendale, Ariz., that game owned a $243 average, making it the priciest Pro Bowl since 2010.
The cheapest tickets to this year's Pro Bowl are currently listed from $109 each -- easily the most expensive get-in price this decade.
Courtesy of TicketIQ
Favorable travel prices may be influencing ticket demand, as well. Fans no longer have to make the extended trip to Hawaii. Round-trip flights to Orlando are modestly priced out of several major U.S. cities. Priceline.com lists round-trip flights from New York City to Orlando from just $163, while flights from Chicago are going from $174, Boston from $245 and Los Angeles from $179. Three-star hotels in Orlando can be found from Friday to Monday at just $40 per night.
The conference vs. conference format will also return after three years under a fantasy draft model, in which former NFL players picked current stars. The Pro Bowl Skills Challenge airs on ESPN tonight and features several player vs. player competitions, including the "Power Relay Challenge" relay race, a precision passing contest and a dodgeball game between 20 players representing both conferences.
With the New England Patriots' Tom Brady focusing on Super Bowl LI, the Cincinnati Bengals' Andy Dalton will get the start for the AFC. The Kansas City Chiefs' Alex Smith and San Diego Chargers' Philip Rivers will back him up. Denver Broncos' wide receiver Demaryius Thomas, Indianapolis Colts' wide receiver T.Y. Hilton and Miami Dolphins' running back Aqib Talib are among other notable players for the AFC.
For the NFC, the New Orleans Saints' Drew Brees will replace Super Bowl-bound Matt Ryan of the Atlanta Falcons. The Dallas Cowboys' rookie Dak Prescott will be one of Brees's back-ups. Dallas running back Ezekiel Elliot and Giants' wide receiver Odell Beckham are among other stars on the squad. 
This article is commentary by an independent contributor.