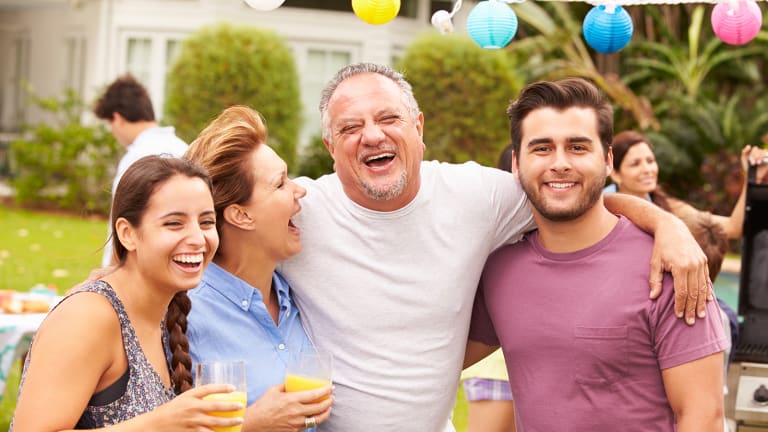 More and More Millennials Are Living at Home With Mom and Dad
Happy Mother's Day! More millennials are living with their parents now than in the past decade.
For all the things millennials are credited with "killing," the family dynamic sure isn't on their hit list.
According to a new survey from Zillow Group Inc. (ZG) , approximately 22.5% of millennials ages 24 through 36 are living at home with their moms or both parents, up nine percentage points since 2005 and the most in any year in the last decade.
That 22.5% of millennials translates to about 12 million young adults nationwide living at home. In 2005, just 13.5% of millennials lived with their parents. Of the millennials kicking it at home with mom and dad, about 12% are unemployed.
The trend is unique to just those 24 years to 26 years old, Zillow found. About 28% of recent college graduates are opting to move home, too, up from 19% in 2005.
"The combination of rapidly rising rents and slow income growth over the past half-decade drive many young adults to either move back in or never move out of their parents' home, but the trend has been persistent even as the U.S. labor market has improved," Zillow said.
In markets where housing costs are astronomically high, more millennials live at home. For example, in Miami, New York and Riverside, Calif., more than 30% of millennials live at home. In those markets, rents typically consume more than 35% of median household income.
The median rent in the U.S. is $1,447 per month, Zillow found, up almost 3% over the last year. According to Zillow's forecasts, rents are expected to increase about 2% in the next 12 months to about $1,475 per month.