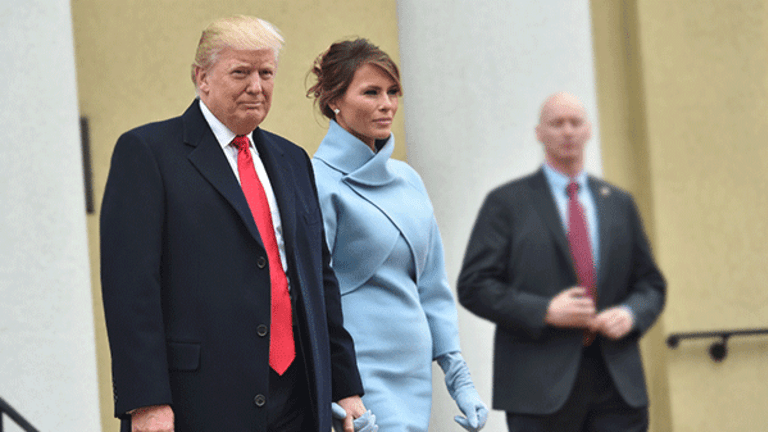 Melania Trump Channels Style Icon Jackie O. With Custom Ralph Lauren Inauguration Outfit
The American clothier dresses Mrs. Trump in a coordinating powder blue ensemble.
Editors' pick: Originally published Jan. 20.
Melania Trump was seen entering St. John's Episcopal Church wearing a custom Ralph Lauren (RL) - Get Free Report coordinating powder blue dress, structured shrug and matching gloves. The icy hue is good for winter and most importantly should stand the test of time, because these inauguration photographs will notably last forever. The look is strikingly similar to something Jackie O. would wear and could potentially help her case with a lot of the clothiers refusing to dress the incoming First-Lady because of her husband's views.

Who dresses Melania along with her wardrobe choices will be even more interesting to watch considering Michelle Obama was such a fashion darling. The outgoing First Lady was notably a fan of J. Crew, and the brand even took the time to thank her on Instagram along with Marchesa and Jason Wu. 

Meanwhile Kellyanne Conway's red, white and blue coat, which costs $3,600 on the Gucci website, is trending on Twitter for noticeably different reasons. 
No one ever said it wasn't going to be an interesting four years, and fashion shouldn't be excluded from that narrative.