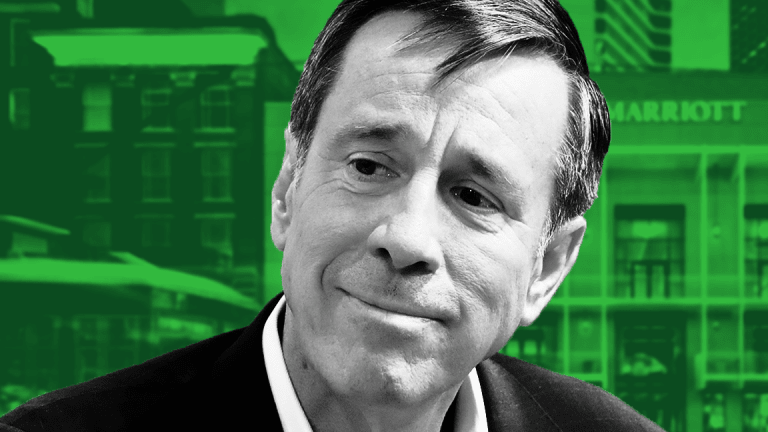 Marriott CEO Diagnosed With Stage 2 Pancreatic Cancer
Marriott reveals that CEO Arne Sorenson has been diagnosed with stage 2 pancreatic cancer. He is confident of 'a complete cure.'
Hotel and vacation operator Marriott International (MAR) on Friday revealed that CEO Arne Sorenson will undergo chemotherapy treatment for stage 2 pancreatic cancer.
In a statement, Sorenson, 60, noted the cancer was discovered early, has not spread and is highly treatable - and that he and his medical team "are confident that we can realistically aim for a complete cure."
"In the meantime, I intend to continue working at the company I love. We have great work underway at Marriott. I am as excited by what we can accomplish together as I have ever been."
Sorenson will remain in his role as active CEO while undergoing treatment. Surgery is anticipated near the end of the year.
Shares of Marriott were up 1.15% at $138.54 in early trading on the Nasdaq Stock Exchange on Friday. They ended the trading day Thursday down 1.4%, or $1.97, at $136.89.