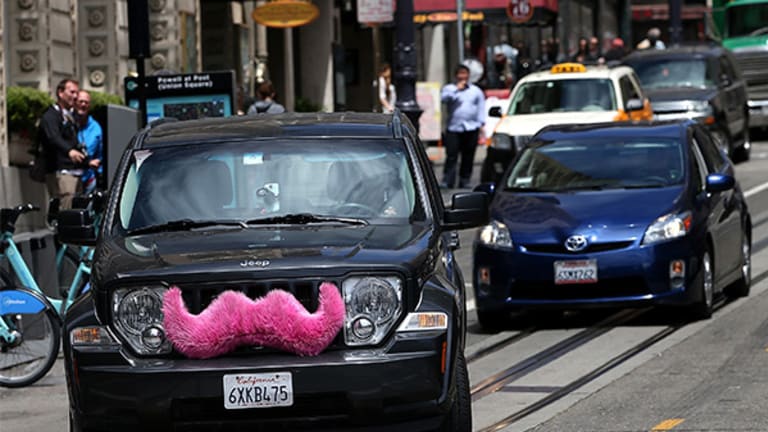 Lyft Just Announced Two Insane New Deals
If you're lucky, you'll find yourself in one of these six cities where the deals are available.
Lyft is kind of a "whatever," in my opinion. I went to its creepy warehouse launch party in Brooklyn two years ago, where I had an existential crisis over why I had traveled so far into the depths of Brooklyn for two complimentary beers. The cab drivers protesting outside of Lyft, paired with my hatred of its faux hipster mustache icons, killed any affection I had for the company. But, the following services it unveiled completely changed my mind.
Starting next month, Lyft has two insane deals for its carpooling service Lyft Line.
Under its Pass 1 membership, users pay $20 a month and only $2 for each Lyft Line ride. It's Pass 2 membership is a much better deal, with only a $29 a month flat fee. That's it. For $29, members receive unlimited Lyft rides for a month.
The catch?
This is a trial offering that is only available in Los Angeles, San Diego, Chicago, Atlanta, Miami and Washington, D.C. At the moment, the passes will only be available for the month of November. However, Lyft has noted that we'll likely be able to see more of these passes tested in other areas in the near future. (Fingers crossed for NYC.)
Two thoughts immediately come to mind. First, Lyft Line is going to be packed. Granted it'll be cheap, but do you want a 10-minute ride to turn into an hour journey when you're the last person in an SUV to be dropped off? True story. The last time I took a ride sharing service, I was in Los Angeles and one of the passengers was dropped off at the Betty Ford Center.
Secondly, what is Uber going to do to compete? The two ride sharing services were similar up until now, except this deal blows Uber out of the water. A little pricing competition will be good for riders, but not so much for the companies.
In any case, this chick who hasn't driven for the better part of a decade is grateful that carpooling services are taking off. Why drive when you can be chauffeured by strangers, who rate you on your terrible taste in music and tiresome phone conversations?
This article is commentary by an independent contributor. At the time of publication, the author held no positions in the stocks mentioned.