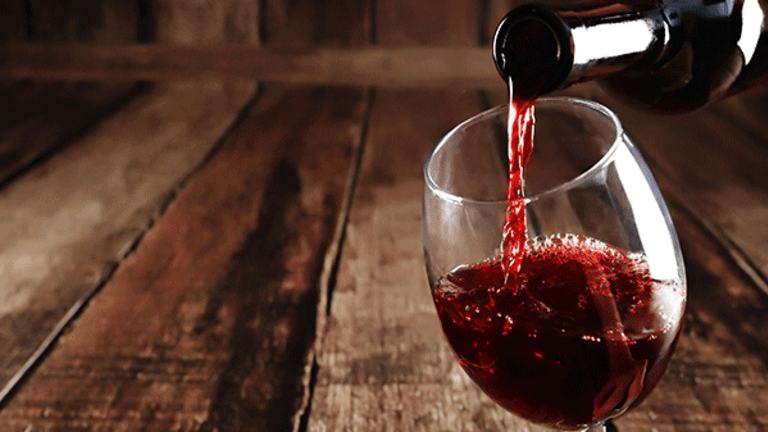 Last-Minute Gift Guide for Your Favorite Wine Lover
If you're a last minute shopper and have a few people left, consider buying them a wine club membership.
We have already suggested some great gifts for the wine lovers in your life. But if you're a last minute shopper (like us!) and have a few people left, consider buying them a wine club membership. 
Most are a minimum three-month commitment of two bottles a month, but they come in many varieties and price points. And not only will your recipients get new wines each month, but they'll also think of you every time they open the box. 
But before you go online and sign them up for this fabulous gift, there are a few things to look for when choosing the right club.
Make Sure the Club Can Ship to Your State
Wine Shipping laws are quirky (and archaic), so not every club can ship to every state.
So the first and most important thing to do is make sure the club you pick can ship to your recipient's state, says WineClubReviews.net founder Jessyca Frederick.
Check out this link on her site. Go pick the state first. Then you'll find the clubs that ship there.
Understand Your Budget
You can't just send one bottle through a wine club. You can do that through a retailer.
As mentioned above, most clubs start with a three-month commitment and generally includes a monthly two-bottle shipment. Realistically, that will run cost you around $150.
Now clearly you can spend more (or less) than that. But now you have a ballpark of the pricing. 
Know that Each Club is a Little Different
Most of the clubs are curated so they're perfect for the wine lovers in your life that are open to tasting new wines.
There are some clubs out there that let the recipient personalize their wines, but then the person has to be willing to go onto the particular web site an answer a few questions about their tastes.
Understand the cancellation policies 
Finally, make sure you understand the cancellation and refund policies if your wine lover doesn't like the wines or just doesn't want to continue.
So Which Club Should You Choose?
There are tons of them out there. So just consider these suggestions to get you started.
For the Exploratory Wine Lover
Consider the Gold Medal Wine Club or the California Wine Club. These two clubs are great if you're sending to a wine lover who understands wine and is willing to try new bottles. High-quality wines are selected each month and sent along with the proper customer service in case someone is unhappy with the monthly choices.
The California Wine Club, started in 1990, is one of the originals. "We only deal with legit, small mom-and-pop wineries making limited productions," says Gerri-Lynn Becker president. (WineClubReviews.net is offering us 15% off The California Wine Club through December 31.)
"Winc is the best value club, hands down," says Frederick.
Here, you would buy a gift card and send your recipient to the site. He would answer a few questions and then wines are picked to match his tastes.
"We are really tapping into the millennial wine drinker and trying to engage that consumer group," says Brian Smith, chief wine officer at Winc. It's a very social scene and encourages wine drinkers to participate.
They make they own wines, which start at $13, "but they taste more like $18 to $20 bottles," says Frederick. 
If your recipient is hard to please, invino will let you customize your gift. So if the person on your list only drinks Zinfandel and Merlot, you can create a club for him.
And since we all have fancy-pants wine drinkers in our life, here are a few suggestions for those high-end wine lovers.
The Signature Series from The California Wine Club. It's some of the highest quality of California wine available.
The Aged Cabernet Series, again from The California Wine Club. But these bottles are perfectly cellared for 7 to 12 years so they are ready to drink now, says Frederick.
Champagne Club from Henri's Reserve. What could be better than artisanal Champagnes showing up at your doorstep every month? 
And Don't Forget Your Favorite Retailer.
Especially if you have liked your retailer's wine recommendations and selections in the past, check to see if it has a club established. Just confirm the retailer will ship to your recipient's state.
Wine clubs can be such a great gift, because not only do they last way beyond the holidays, but they also bring the wine world to your doorstep. 
That's the best gift ever.